Top 6 Universities in Australia for Business Studies
Best Universities in Australia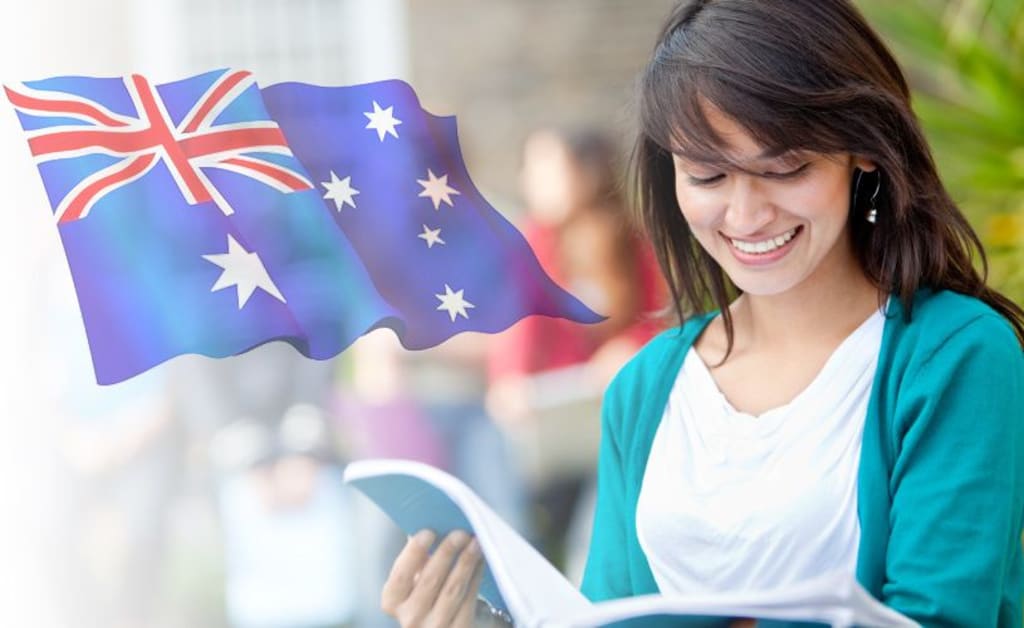 Australia is the third most popular education destination in the world, right after the USA and UK. It is home to numerous top-ranking universities in the world, offering high-quality research-intensive education to its students from all around the globe. The major attractions of Australia are its highest standard of living and an excellent education system.
Universities in Australia provide a wide range of programs, which makes it easy for international students to choose from. They can easily find a school that caters to their needs. One popular area of study in Australia is Business. There are a multiple business schools in Australia offering professional, world-class business education to international students.
Best Universities in Australia for International Students for Business Studies
Are you thinking about getting your professional business degree abroad from Australia, but don't know your choices? Don't worry, here are the top 6 universities in Australia for business studies.
1. Victoria University - VU - Sydney Campus
Victoria University is a public research university founded in 1916 with a rich history. Its Sydney Campus is dedicated to business studies that offer a wide range of business courses to international students in partnership with the Education Centre of Australia (ECA). Apart from bachelor's and master's degrees, VU Sydney also offers Diplomas in business. Its wide range of courses include:
Diploma of Business (Enterprise)
Diploma of Information Technology
Bachelor of Business
Bachelor of Information technology
MBA (Accounting, Enterprise Resource Planning Systems)
Masters of Applied Information Technology
2. James Cook University Brisbane – JCUB
James Cook University Brisbane is a public university in Australia established in 2006. It is ranked 400th in the world. JCU Business School is a leading school in Australia, offering professional and practical business education to international students. Apart from traditional degrees, it also provides special diplomas and graduate diplomas.
Some of its most popular programs include:
Business Administration
Commerce
Accounting
Conflict Management and Resolution
Tourism and Hospitality Management
MBA
JCU offers multiple scholarship opportunities for international students like International Research Training Program Scholarship (IRTPS). So, get in touch with education consultants in Pakistan today and apply before missing the deadline and secure admission on scholarship.
3. International College of Management Sydney – ICMS
The International College of Management, Sydney, is a higher education institution in Sydney's business district, founded in 1996. ICMS offers career-focused undergraduate and postgraduate programs with extensive professional industry exposure. 9 out of 10 students of ICMS already have a job before graduating from the university. The graduate employability rate is very high in ICMS as compared to other business schools in Australia.
ICMS offers business education in the following fields:
Entrepreneurship
Marketing
Sports Management
International Tourism
Event Management
Hospitality Management
Accounting
Fashion and Global Brand Management
4. University of Tasmania – UTAS
The University of Tasmania is a public research university established in 1890 and is located in Hobart, Tasmania, Australia. It is one of the oldest universities in Australia, offering various undergraduate and graduate programs. It is ranked 287th in the world and 15th nationally in Australia.
Tasmanian School of Business and Economics is one of the oldest business faculties in Australia, offering undergraduate, graduate, and special diplomas in the following fields:
Business Administration
Economics
Global Logistics and Maritime Management
Construction Management
5. Swinburne University of Technology
The Swinburne University of Technology is a public research university, founded in 1908 and is based in Melbourne, Australia. It ranks 372nd in the world and 20th nationally in Australia. Its Business School is ranked among the top 300 in the world.
Swinburne Business School is accredited with AACSB international offering various professional courses in business and related fields. The Swinburne University of Technology offers a wide range of degrees across three departments as follows:
Department of Accounting, Economics, and Finance
Department of Business Technology and Entrepreneurship
Department of Management and Marketing
6. Curtin University
Curtin University is a public research university in Perth, Western Australia. The university was founded in 1966 and is currently the largest university in Western Australia. Curtin University has an international presence with campuses all around the world in Malaysia, Dubai, Singapore, and Mauritius. Its Faculty of Business and Law has six schools as follows:
School of accounting
School of Economics and Finance
School of Management
School of Marketing
School of Management
Curtin Law School
Curtin University is ranked 217th in the world and 13th nationally in Australia. Its Business School is accredited by AACSB International and has the highest graduate employment in Western Australia. So, if you want to pursue your degree at Curtin University, apply through education consultants in Pakistan to secure scholarships up to 50% and 100%.
Everything you need to know about student visa in Australia [infographic]

Study in Beautiful Australia
These are the best universities in Australia for Business Studies. Australia is third most popular study abrad destinations for the international community from all across the world. Therefore, if you like one of these programs then apply to your desired university today before you miss the deadline. Studying in a foreign country is not about education alone; it is a whole new experience. Australia has a lot to offer in terms of education and life experiences than its usual expectations. Australia is an excellent choice because of the friendly nature of its people, high standards of living, and a great education system.