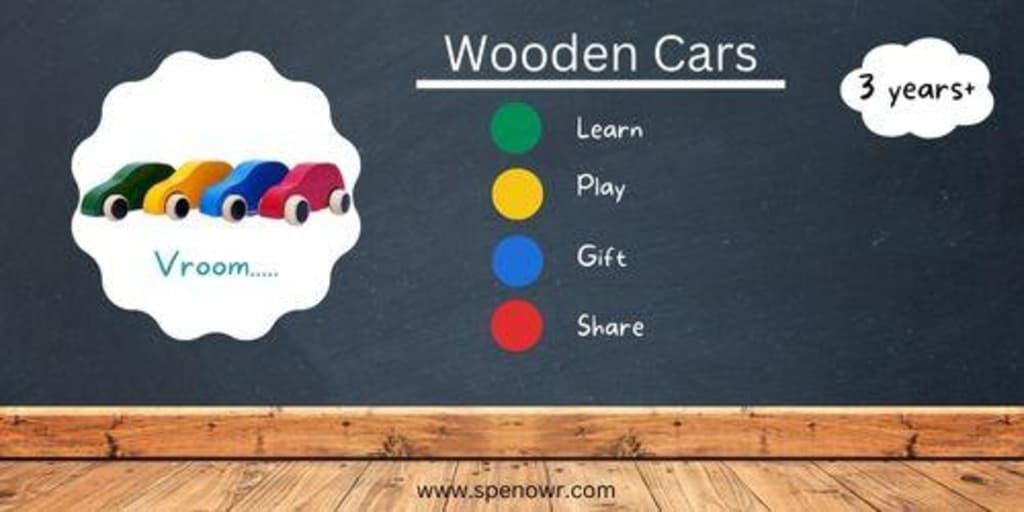 www.spenowr.com
Toys enhance fine motor skills and stimulate the senses of the little builders with big imaginations. The first year of a child is all about exploration. They use their 5 reasons to know things better.
- What is the texture of an object?
- Can I throw it?
- What if I put it in my mouth?
- Does it produce any sound?
- What happens if I shake it?
Choosing the right toy for your child is what good parenting means. What could be better than learning through play?
1. Durability
2. Safety
3. Creative-thinking
These are some of the factors you should consider before picking any toy for your infant or toddler. Help your child learn colors, shapes, numbers, and many other concepts by giving them toys.
What is a fine motor skill and why is it important?
Fine motor skills are the activities that involve smaller muscles in the hands and wrists to perform essential tasks in a child. Activities such as grasping objects, clapping, and shaking musical instruments are some of their examples, which help a child build confidence, creativity, eye-hand coordination, etc.
You think and we make it possible. We bring in a wide variety of toys and here are a few of the top innovative toys that can help your child.
1. My First Stacker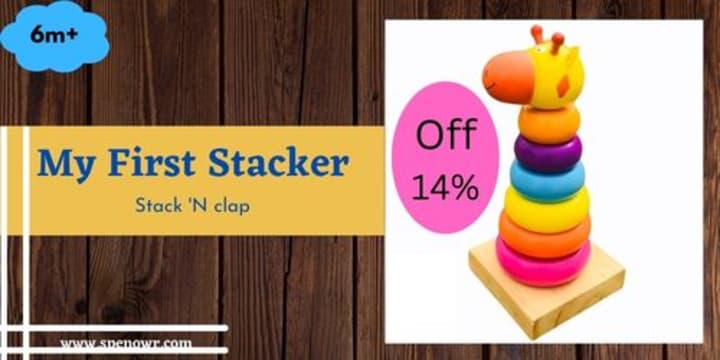 A set of stackers can develop your toddler's fine motor skills. Its bright colors help to stimulate the visual development and eye-hand coordination of tiny tots. The rings are non-toxic and easy to hold. The colors are safe if they mouth them. Kids learn colors as well as counting as they stack them up.
2. Wooden Rattle Set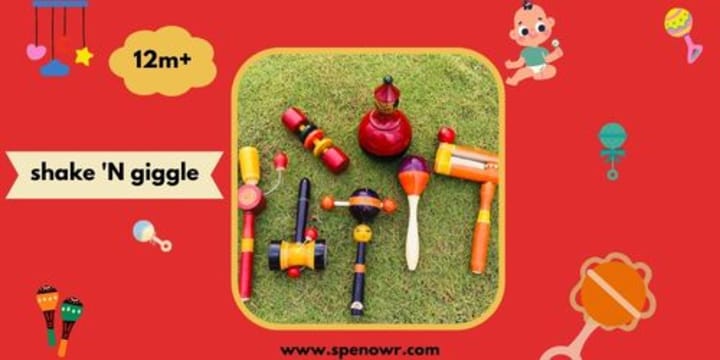 A set of 7 pcs antique rattles are handmade with a safe and smooth finish. These are beautiful instruments that can be played outdoors. These improvise a child's motor skills, eye-hand coordination, and color recognition. The sound produced catches the child's attention. Shaking the rattle helps in developing balance.
3. Wooden Family Car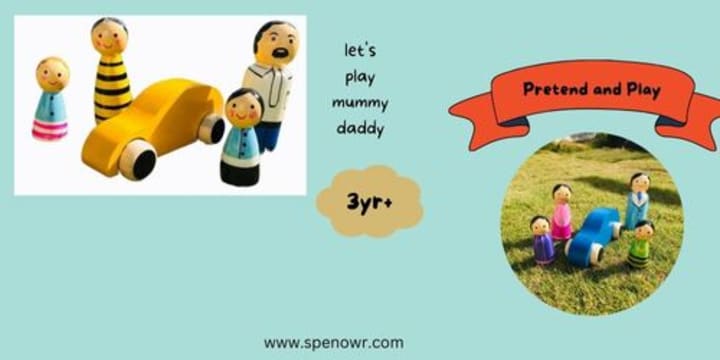 Children have curious minds. They love practicing the social and emotional roles of life, hence they choose to pretend and play. This toy set helps them to learn about the role of each family member and their values at a young stage. They learn to express as well as love and care about the thing they love. The set is handmade with a safe and smooth finish.
4. Pull Train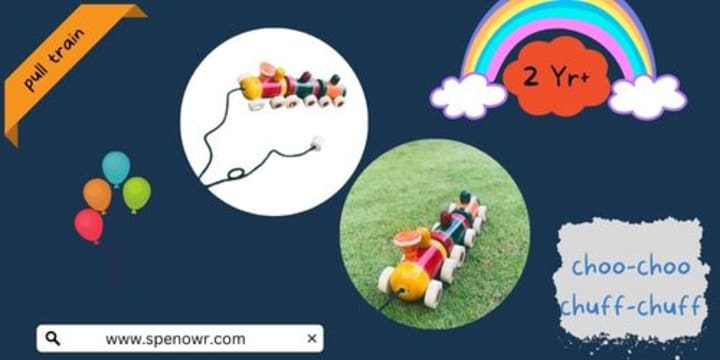 Pull train made up of wood, helps a child learn the Pull concept. It's simple and easy. The toy is attractive and colorful. This toy is well suited for 2-year-olds and above. This also helps them recognize shapes and colors. It's durable and fun. This helps them to learn about the environment and transportation.
5. Wooden Truck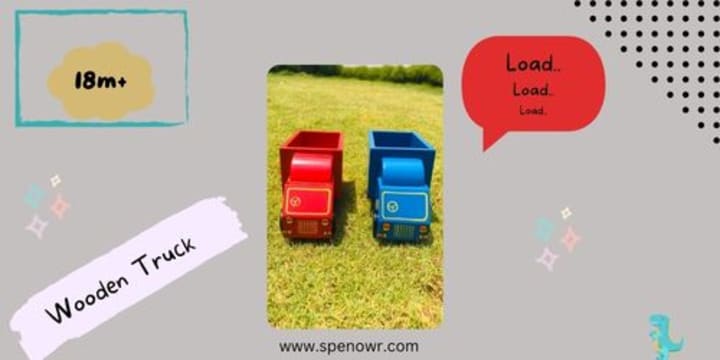 Eco-friendly handmade toys are the best thought of as classy gifts. Funky carry trucks engage kids for hours of fun. These sturdy trucks can be a perfect addition to your child's motor collection. This toy exercises fine motor ability. It comes in two different colors that are red and blue. This is designed for kids aged 18 months and above.
6. Wooden Cars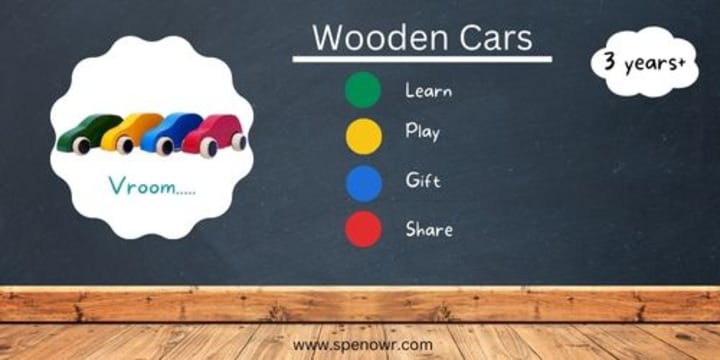 This beautiful handmade wooden set is perfect for car lovers. Its bright color stimulates the vision development of a child. These cars are handy, travel-friendly, and safe. Kids of age group 3 years and above can enjoy this fun toy set. The set is light, smooth, and designed to be easily grasped by little fingers.
7. Community Helper Vehicle Set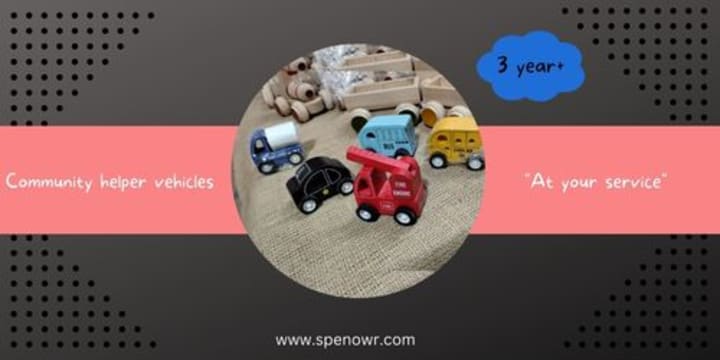 5 Wooden community helper vehicles encourage creativity and imaginative play amongst children. This attractive set also teaches them about their names and the importance of these vehicles. It's made from organic wood and paint which is 100% safe. The set consists of a tank lorry, bus, police car, fire engine, and school bus.
8. Wooden pull-toy dogs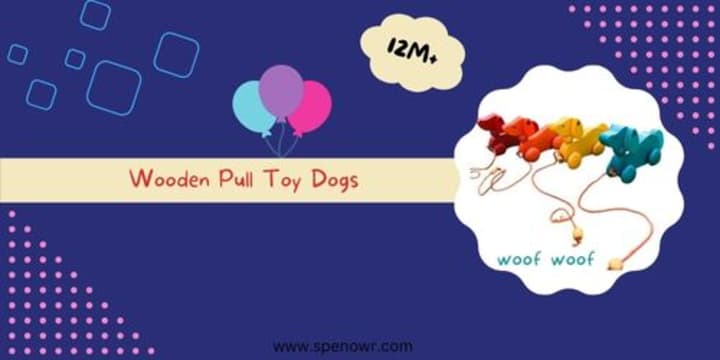 This set of four colorful pull-toy dogs is attractive and funny. It's made up of organic wood and safe colors. It's fully functional, it can move forward and backward. Wooden pull toy dog set will keep your toddler engaged for hours, meanwhile learning different colors.
9. Wooden Pull Toy Snails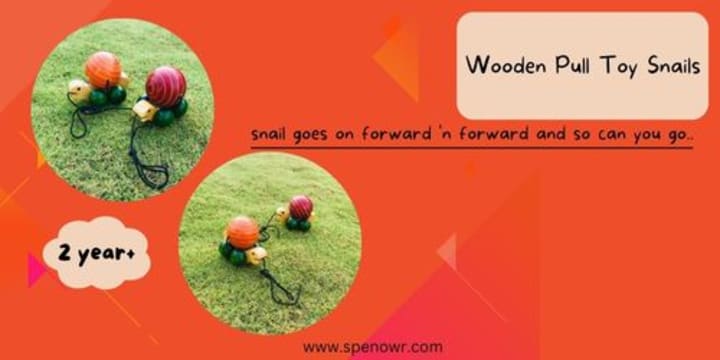 These toys improve hand-eye coordination, muscular movement, sensory perception, balancing, and coordination skills. This is specially designed for a toddler's hand which makes it easy to grasp and pull. It's 100% safe and eco-friendly. These cute toy snails are unique and funky.
10. Single Alphabet Train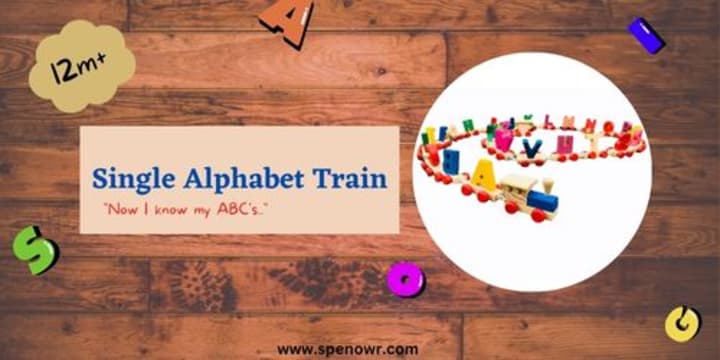 Learning becomes much easier while playing. Introducing ABCs to a kid during playtime is the best idea to be thought of. Single alphabet train is designed especially for kids keeping in mind to keep them engaged for hours. This funky, fun, toy helps them recognize colors and all 26 alphabets. The alphabet train is made up of wood and safe colors. It's safe and eye-catching.
About the Creator
Spenowr is a professional network and e-commerce marketplace built for the creative industry to showcase creative portfolio, buy / sell creative products through marketplace, offer custom trainings or services, look for jobs.
Reader insights
Be the first to share your insights about this piece.
Add your insights