The Worst Year in History for the United States: How Education is Affected
The last six months have been full of unprecedented issues and surprising events all over the world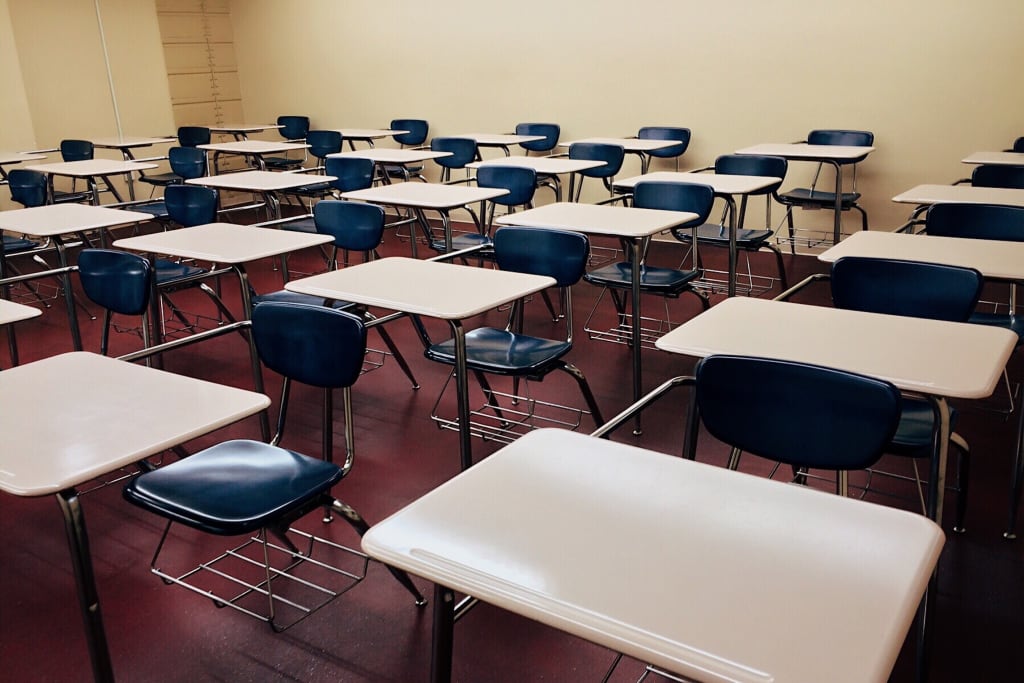 According to USA Today, 2020 is a smorgasbord of all of the worst events of the last 100 years. From a global pandemic to war, civil unrest and injustice to violent riots, 2020 is trying to fit in a century's worth of unrest.
Even the media is commenting on the shocking things that have happened in 2020. It's supposedly one of the worst years in modern history, though that may not come as a surprise to anyone. The most traumatic year in American history is said to be 1968. The Vietnam War was beginning, creating turbulence in the American population, society, and even -- though perhaps most unsurprisingly -- in politics. Martin Luther King Jr. was assassinated in April, followed by violent riots all over the country. Robert F. Kennedy was also assassinated that year in Los Angeles. Had he not been shot, there may have been no President Nixon.
A lot of people, including historians, are comparing the year 2020 with 1968. Historians are hesitant to say 2020 is the worst year ever, especially because there are almost six full months left in the year. They say 1968 was the year that shattered America, so what if 2020 is the year the pieces settle into place after their final shakeup?
The last six months have been full of unprecedented issues and surprising events all over the world. Politics highlight the upcoming American presidential election, whereas the media highlights the violence amongst Americans as they pursue police reform. Little is being said about education, and how different schools could look in the near future if COVID-19 doesn't have a vaccine sooner rather than later.
One of the first things that happened during the shelter-in-place orders issued across the United States mid-march was that children were out of school. They stayed home instead of heading to the bus stop every morning or the carpool line. College and university students left campus, returning home instead of heading to the airport for a flight to take them somewhere fun for spring break. Although initially, people of authority in the education space thought students would return to school for the end of the 2019-2020 school year, their idea of returning to the classroom was quickly re-routed into talks of how to teach remotely for the rest of the year.
Education has been under scrutiny in the U.S. in recent years for a variety of reasons. Obtaining a college education has always been, but may not always be, something American children are taught is the ultimate goal before they start their careers. However, if students can't be in the classroom, educational reforms might look different than what leaders in that space thought a few years ago.
For schools to open (meaning schools for younger students like grade school and high school), each state's department of education is working towards guidelines. For instance, Louisiana recently released guidelines for how schools can open for the 2020-2021 year. The suggestion that schools need to reduce class size could be positive for many high school students across the country who are often lumped together. This creates a bit of a vacuum where students can fall through the cracks of the education system. And while we talk about civil unrest and the violent riots of 2020, social injustice is a hot topic which is to say that many organizations are making an effort to look into the American education system.
One of the most interesting, and possibly positive outcomes of the difficulties of 2020, is that it appears to be the end of the American obsession with standardized tests like the ACT and SAT. COVID-19 has made education difficult for people who don't have the right materials at home like fast internet or even a computer for remote learning. Education is being reimagined due to the pandemic, so we have a chance to shape a brighter tomorrow for our students. It's important to note that education reduces child poverty, as shown by this study on graduation rates by the United Way of the Nation's Capital Area. If we want our children and students to have better access to education, we need to mend the cracks where students can fall through.
The education system is supposedly built on equal opportunity, but studies show this isn't necessarily the case. On top of that, COVID-19 has revealed in our communities systemic inequalities and vulnerabilities that make it inherently difficult to connect, make sure children stay in school, and can lead fulfilling lives. Education can have a lifelong impact on the opportunities an individual can find, meaning graduation rates are incredibly important.