The Top 10 Features of the iPhone 15 Pro
A Comprehensive Review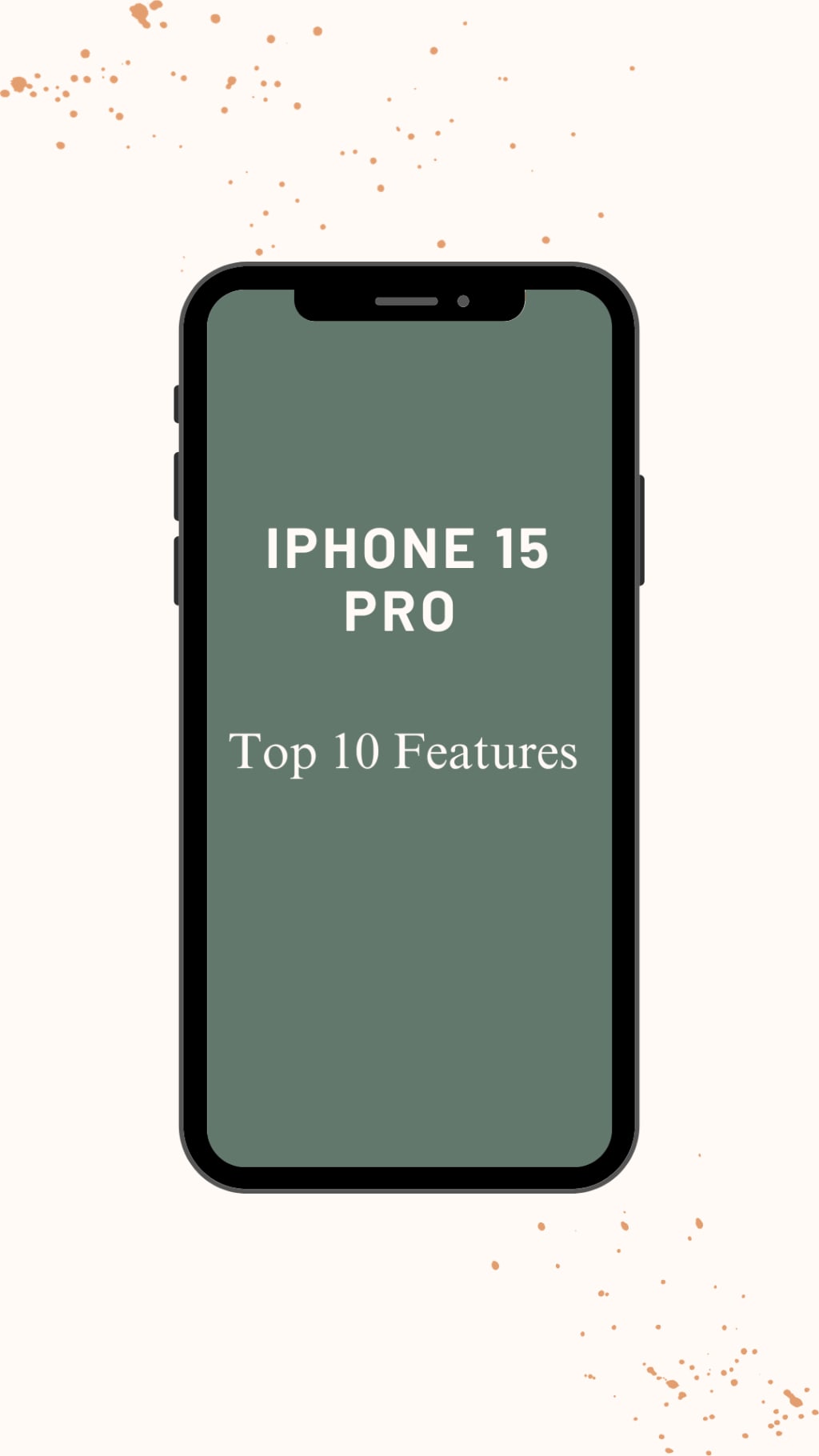 Apple's latest offering, the iPhone 15 Pro, has made its debut, and while some may find it underwhelming compared to previous models, a closer examination reveals a host of impressive new features that could lead enthusiasts to consider an upgrade. This article will delve into the top 10 features of the iPhone 15 Pro in no particular order, saving the three best for last.
10. The Action Button
The iPhone 15 Pro introduces an exciting new element, the Action Button, replacing the ringer switch that has been a staple since the first iPhone. This button offers a multitude of options to launch apps and provide instant access to features like the flashlight, Focus modes, and the camera app without the need to wake the display or fumble through swipes or long presses. With the ability to launch shortcuts and carry out any task from controlling smart home accessories to opening any app, this feature offers infinite customizability.
9. Thinner Display Bezels
The thinner display bezels on the iPhone 15 Pro enhances the day-to-day user experience. The ultra-thin bezels give a more immersive feel, particularly when watching videos or movies. The Pro Max model offers even thinner bezels due to the larger display area, and the phone size is slightly smaller than before, making it more comfortable for your hands and pocket.
8. Eight Gigs of RAM
The upgraded eight gigs of RAM make the phone feel snappier, improving general performance and multitasking with multiple apps open concurrently. Beyond this, it allows for more apps to run and cycle without closing upon return, a significant improvement upon previous models where paused YouTube videos, Twitter, and Facebook would often reset.
7. The A17 Pro Chip
The new A17 Pro chip may not seem a significant upgrade at first glance, but it offers some notable improvements. This chip is more efficient, allowing for enhanced sustained performance, particularly beneficial for gaming. The A17 Pro also features a redesigned neural engine that is twice as fast, supporting many new camera-related features. It comes with a dedicated AV1 decoder for efficient YouTube video playback and a new USB controller.
6. 5x Telephoto Camera
The iPhone 15 Pro Max boasts a new 5x telephoto camera, featuring a Tetra prism lens design that reflects light four times inside the camera, creating the necessary light distance for 5x zoom. This innovative design sets it apart from other phones, which typically use a periscope lens design.
5. Wi-Fi 6E Support
An underrated upgrade is the support for Wi-Fi 6E on the 15 Pro models. This feature enables the new 6 GHz Wi-Fi band for faster speeds and enables thread support for a dedicated network for connecting and controlling home products.
4. Redesigned Chassis
Apple has redesigned the iPhone 15 Pro and Pro Max's chassis for easier replacement, benefiting both the repair industry and regular users. This redesign makes it considerably less expensive to replace the back glass if it gets cracked or damaged.
3. Titanium Metal Design
The iPhone 15 Pro introduces a new titanium metal design, a significant shift from the stainless steel used since the iPhone 10. This change makes the iPhone 15 Pro models around 10% lighter, improving heat dissipation for better app performance and providing a more premium, high-end look and feel.
2. 24 Megapixel Camera Output and Automatic Portrait Mode
The iPhone 15 and 15 Pro models now shoot 24-megapixel photos as the standard, a significant upgrade from the previous 12 megapixels. This increase promises sharper, clearer photos. Additionally, Apple has introduced an automatic portrait mode that engages whenever a face or person is detected.
1. USB-C Port
The iPhone 15 Pro's switch to USB-C is a massive leap forward. This change allows for file transfers up to 20 times faster than before and supports DisplayPort for up to 4K HDR video mirroring and video output to displays and TVs. It even allows charging of other devices like the Apple Watch or AirPods directly from the iPhone 15's USB-C port.
In conclusion, the iPhone 15 Pro packs a host of new features, from an innovative action button to a switch to the USB-C port, all of which enhance the user experience and make it a worthy consideration for an upgrade.
About the Creator
Technology fascinates me; I eagerly follow advancements, build gadgets, work in software development, and dream of starting my own tech company.
Reader insights
Be the first to share your insights about this piece.
Add your insights