The A-Z's of your Freshman Year of College
An Alphabetical Guide to Your Freshman Experience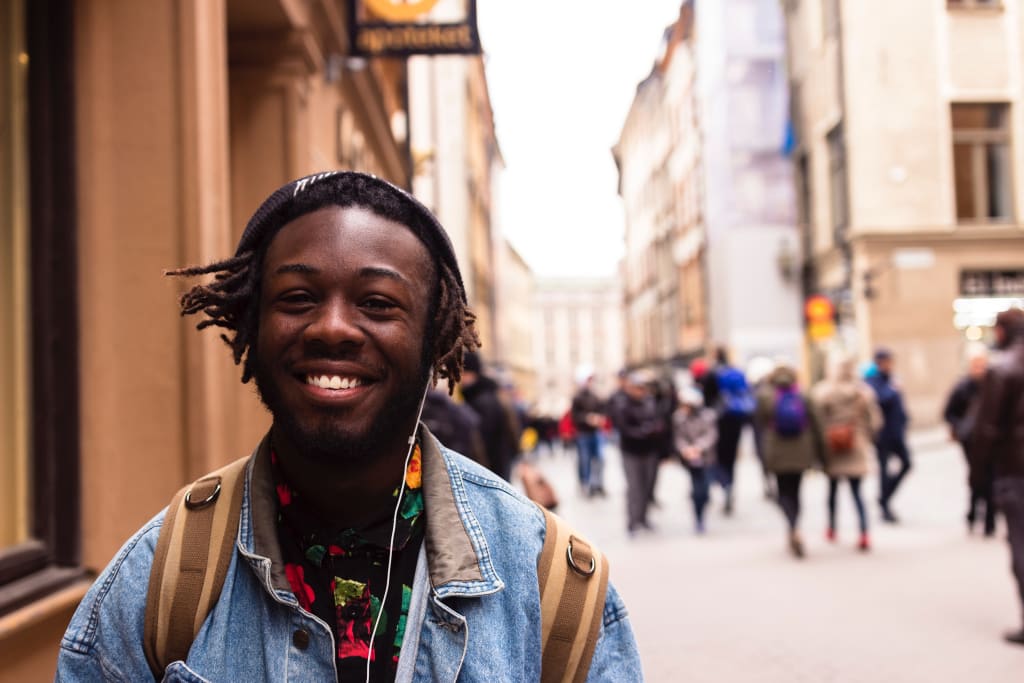 Another semester, another opportunity to make lasting memories while you're away at school. College brings all sorts of challenges. Whether you're leaving your family for the first time or just nervous about starting off fresh with anywhere from hundreds to thousands of other students, the internet is packed full of advice for you that is teaming with do's and don'ts of college-life. So, with almost two years of experience under my belt, I thought I would share with you some of the most valuable things I have learned during my experience at college in alphabetical order. Without further ado, here are the A-Z's of your Freshman year of college.
A
Ask Questions: You aren't the first, and you most definitely will not be the last to feel like they have no idea what they are doing. My advice for you is to make use of your resources and ask the questions that are on your mind. Whether you're struggling in a class, with your roommate, or laundry, there are sure to be others who have been in your position that are ready with the advice that you need. Don't be afraid to ask.
B
Build Community
An important part of Residential Life, or on-campus housing, is building community. At the end of the day, your roommate, suitemates, or others in your hall are the closest you will have to a family for most of the year. You'll eat, sleep, celebrate, and laugh with these people, so why not make an effort to build intentional relationships with them? Building community is as simple as hosting a movie night once a week or planning a bowling night. Getting to know the people on your hall is an important step towards a positive college experience.
C
Cafeteria
Every college student will have to face the cruel fact of life called the "caf." It's not great, it's not your preferred eating choice, but a lot of times, it's the only option you have. My advice for you is to make friends with the people serving in your caf and ask around to get the scoop on when the best food comes out during the day or semester. The caf tends to be better but also crowded on days that prospective students come to visit, so if you're willing to set aside some extra time to eat, go ahead and plan for those days.
D
Deadlines
We've all heard the phrase, "Due tomorrow? Do tomorrow." Don't listen to it. Just don't.
E
Exams
Exams are that friendly reminder that you're still a mere mortal. They'll have you up all night rethinking your educational motives and wishing you could sleep your life away. My best advice, as lame as it sounds, is to get a head start on studying.
F
Free Stuff
From pizza to t-shirts, most schools pride themselves on the hand-outs that their students have come to love. Freebies are a staple in college life. You will be amazed by how much you'll wear that basketball homecoming t-shirt that has the tiny tear in the armpit. Taking advantage of the things that are handed out on campus is an easy and effective way to save money.
G
Greek Life
Greek life is tricky. On one hand, the idea of a sisterhood/brotherhood is nice. On the other, though, the thought of hazing and fundraising is not. Definitely do some research and figure out if it is right for you.
H
Hell Week
"Hell week," AKA finals week, comes twice a year at the end of the semester. This week is most affectionately known as a time of unrest, a lot of coffee, stress, and exams. As soon as you get your exam schedule, start planning for when you need to study. Planning ahead will help you handle the stress of Hell Week.
I
International Students
No one wants to feel like a fish out of water. Many times, though, this is how International students can feel. Being in a foreign country without family, friends, or the things that you've grown accustomed to can be overwhelming. A great way to help out International students is to invite them into conversations. By doing this, it lets them know that they are known and valued.
J
Java
Let's be honest, college students run on caffeine. Lord knows we aren't getting enough sleep. Acquiring the taste for coffee is an important adaptation of a college student. If you don't already like it, learn to like it.
K
Kidnapping
We've all heard horror stories about people going missing from their college campuses. Be smart. Bring a buddy. If you ever feel unsafe or need a ride to your dorm, call your campus security. They're there to help you.
L
Love
Trust me, I know the pressures of college dating. You're expected to find love within the first few days, get married your senior year, and ride off into the sunset, diploma in hand. What they don't tell you, though, is that this fantasy that society has created around college dating is a load of barnacles, to quote a Spongebob episode. No one is guaranteed a soulmate in college. Don't put too much stress on finding someone.
M
Mom
Whether you have your mom or have bestowed the title of "mom" on someone close, a quick phone call to let them know you're okay is sure to brighten their day. Chances are, they are worried about you. Letting them know that you haven't forgotten about them is incredibly important to their adjustment to you not being at home.
N
Napping
College will make you wish you had taken advantage of every nap that you were forced to take as a child. You'll understand the need for napping when you're setting an alarm for an 8-minute nap after pulling an all-nighter.
O
Office Hours
Take advantage of your professors' office hours. Whether you're struggling with a concept, need clarification on a due date, or want to talk about future careers, most professors will be more than willing to help out or chat.
P
Planner
Get. A. Planner. No matter how organized you think you are, everyone could use a little help organizing due dates, setting goals, and writing down priorities. You can find my best advice for planning in my previous article, "A Planner's Paradise."
Q
Quizlet
Use Quizlet.com to study for quizzes and exams. You can customize flashcards and study material at your own pace.
R
Resident Assistant
Your RA should be your ally. Do your best to get to know them. It's their job to get to know you, so help them out by being vulnerable around them. If you aren't adjusting well, let them know and let them help you out.
S
Schedule
While you're making your schedule the first time, you'll hear a small voice saying, "Just take the 7:45 AM class, you woke up early for High School every day, you can do it in college." Whatever you do, do not listen to that voice. College is way different than High School in many ways. You'll thank me for that advice when you aren't waking up at 7:43 AM and not having to sprint to your class that's easily a 10-minute walk from your dorm.
T
Time Management
Time management skills are beyond valuable in college, especially when you have 4 exams, 2 quizzes, and a softball game in one week. Set aside specific times for studying and relaxing to reduce the feeling of being overwhelmed.
U
Underwear
Whether you have done laundry before or not, college laundry is sure to be an entirely different ballpark. Washers might not wring out your clothes enough, the dryers could all be full, and there's always that one sock that mysteriously disappears between your room and the laundry area. Patience is key when concerning laundry. Be sure to ask others when the best time to do your laundry is and learn from experience.
V
Vacuum
Keeping your room clean is key to creating a relaxed environment. Not only will things smell better, but you'll feel more relaxed and organized when you see a neat room.
W
Wheels
Most schools encourage Freshmen to leave their cars at home. If there's one guaranteed thing in college, it's scarce parking. Another guarantee is that Freshmen are assigned the worst parking on campus. Be prepared to walk a lot, and allow yourself extra time to find parking in your commute.
X
X-ing (Crossing)
I know a lot of students that joke about wanting to get hit by a car to pay tuition, but in reality, no one wants to be hit by a car. Similarly, no one wants to hit anyone with their car, so be extra aware of student pedestrians and cars on campus.
Y
Yoga
Everyone knows the infamous "Freshman 15." This, of course, refers to the 15 pounds that Freshmen are supposed to gain from eating junk and not exercising during their first year away at school. To combat this, take up yoga, start walking, or hit the school gym. Working out can not only help you maintain or lose weight, but can also clear your mind and promote a healthy lifestyle.
Z
Zillionaire
One final thing that you should know about college is that it isn't for anyone. If you can't seem to find a place at school, question your motives for attending it. You don't need college to start a career. More and more young adults these days are opting to enter the workforce once out of High school. If becoming a zillionaire and making money rather than a passion for your major is your only motive for going to college, you should consider looking into jobs that suit your preferences.