Surgical Technicians- Who are They, What is Their Role, and Where do They Work?
Roles and Duties of Surgical Technicians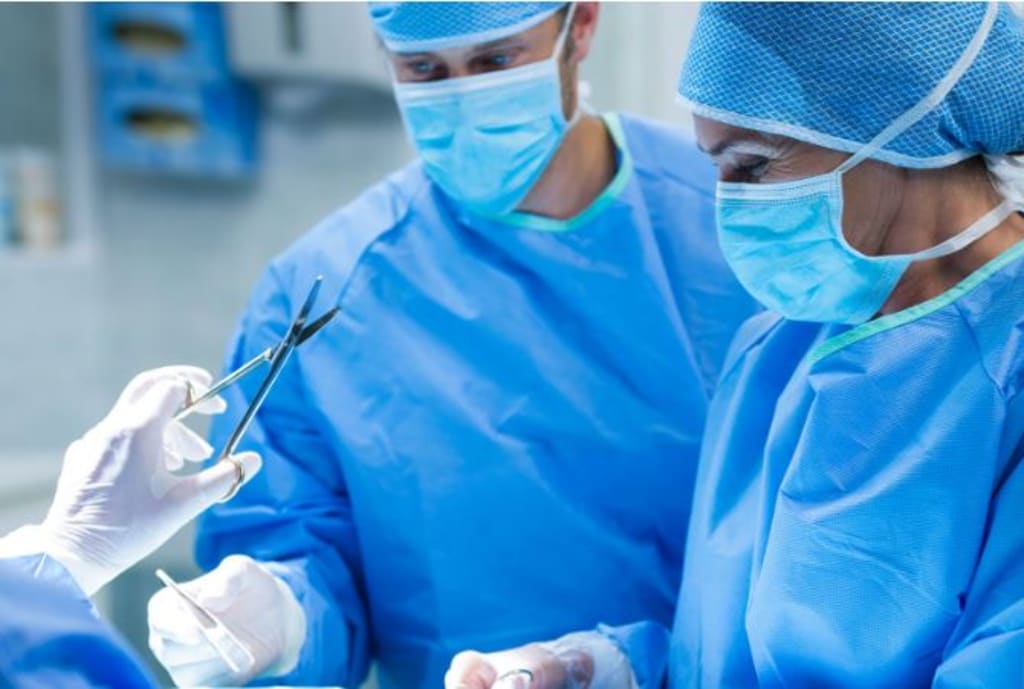 Healthcare is one of the fastest-growing industries. It is expected to add more jobs in the coming years. If you are interested in choosing a career in the healthcare field, becoming a surgical technician could be a great option. It's a rewarding career path, and hence many people prefer it. If you are from Detroit, you can consider getting surgical technician career training in Detroit before looking for a job.
If you have decided to enter this profession, you may want to know who surgical technicians are, what they do and where they work. In this blog, you will get answers to all these questions. In addition, you will learn about the benefits of enrolling in the surgical technician training program before starting your career in this field.
Who are Surgical Technicians?
A surgical technician, often known by other names such as a surgical technologist, is a health professional primarily responsible for preparing an operating room before a surgeon performs surgery. They are an important part of the surgical care team. They closely work with the surgeon, the nurses, and the other team members, including those in the anesthesia team.
They do not offer treatment for any medical condition but work with surgical care teams in healthcare settings and assist surgeons and their assistants. To understand and learn the roles and responsibilities of a surgical technician, career training in Detroit can help you.
What are Their Duties?
Generally speaking, their duties include the followings-
Assist the surgical team during, before and after surgical procedures.
Prepare the operating room (OR) for surgery.
Clean all the instruments that are used during a surgical procedure.
After a procedure, clean OR and prepare it for the next surgery.
Ensure the operation room and surgical items fulfill sterilization requirements.
Quickly respond to a surgeon's requirements.
Receive and send specimens to the laboratory.
Carry and lift the equipment required in the operating room.
Prepare a sterile table that has the necessary supplies and instruments.
Offer post-operative care, such as changing the dressings of patients.
Perform BP (blood pressure) checks and EKG monitoring.
Assist healthcare professionals in providing quality care to patients.
Remember that a surgical technician's exact responsibilities vary from place to place. The above listed are only the common duties of these professionals. If you are thinking about how you can learn these duties, it's best to enroll in the related career training program in Detroit. The training can help you gain the necessary knowledge and develop the skills that will help you do your job confidently.
Where Can Surgical Technicians Work?
Generally, these technologists can work in the following places-
Hospital operating rooms,
Outpatient centers,
Doctors' offices and
Other healthcare settings.
Most of their time is spent in the operating room. They prepare OR for a procedure and clean the room after surgery. Their job requires them to wear sterile surgical gowns, gloves and other clothing and work under surgical lights in OR. They should remain alert during surgery. Depending on the duration of surgery, they have to work in the operating room standing for long periods. Depending on the workplace, they can find a part-time or full-time job.
Now, the question arises, should you consider getting training before starting your career? A simple answer to this question is "Yes". Here we describe a few benefits of enrolling in surgical technician career training classes in Detroit or anywhere near your home.
Benefits of surgical technologists training-
Increase Your Chances of Being Hired
Due to the rising demand for these professionals, more and more people are considering this career path. And employers often prefer hiring candidates with minimum educational requirements and who have completed the related training.
Job security-
The healthcare industry is a stable one. And these professionals are important members of the operating room team. If you start your career as a surgical technician after learning the required skills through a training program, you can expect to have job security.
Good salary-
Generally speaking, these professionals can earn a good salary. But with relevant experience and additional training, they can get better career opportunities with a good salary.
The surgical technician is a great career option in the healthcare industry. Gaining experience in this field can land you a good job. A person needs to complete the educational qualification first. And then, he can learn the skills through a training program.
If you are also interested in training in Detroit, you can visit Abcott Institute. It's a well-known education center offering surgical technician career training in Detroit. All Abcott teachers are highly trained and have many years of experience in their respective fields. You can consult their team about financial aid if you have financial issues. They offer financial aid to eligible students. Moreover, they offer career services to students that can help them get a job placement.
Read my other story,
Reader insights
Be the first to share your insights about this piece.
Add your insights