Surgical Technicians- What Do They Do?
About Surgical Technicians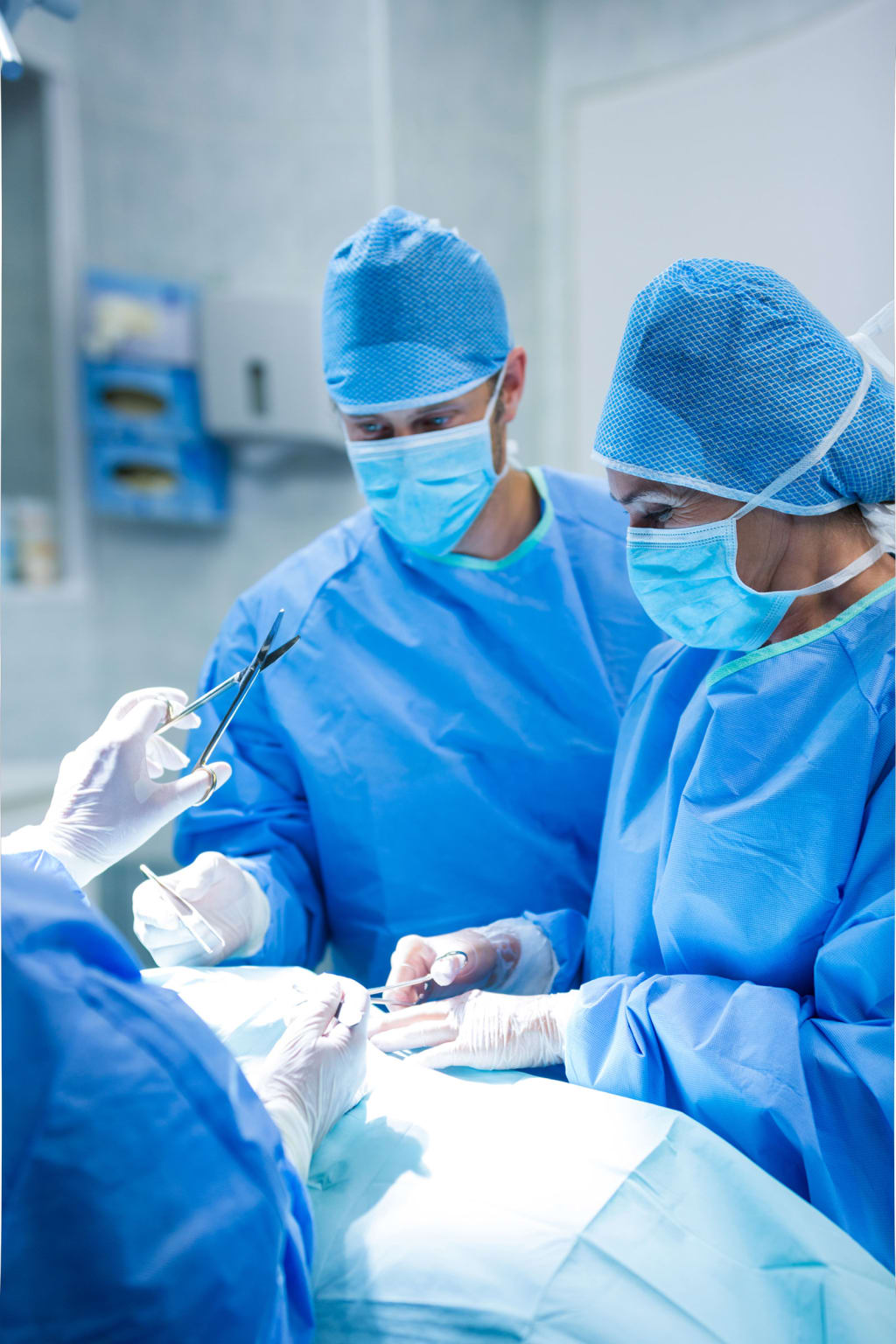 Are you aspiring to work in the healthcare industry but don't want to go through the long-term education requirements? Yes, you are right that many medical professions require candidates to complete a 5-6 years degree program before entering this industry!
But here are some career options where you can complete the training program within a year and start your job! One such option is to become a surgical technician!
Many people in Detroit get career training in this field due to rising demands for these professionals. It's a field where you will be making a difference in someone's life by providing care to him.
If you also wish to choose this career, it's best to learn more about this field. This post describes what surgical technicians are like. What do they do, and what are the job opportunities for them?
Functions of Surgical Technologist-
Before surgery, a Surgical Technologist prepares the operating room. He set up essential sterile surgical tools and other equipment, often including curtains, suction tubes, gloves, etc. He helps surgeons wearing a medical gown and other protective coverings.
He should be able to understand the requirements of a surgeon. It is his job to provide the tools and other supplies, including scissors, knives, etc., to the surgeon while he performs surgery.
Completing the related degree program can help candidates learn the roles and responsibilities of these professionals properly.
His responsibilities are thoroughly described here-
Clean hands-
If you wonder who is the first person to enter the operation theater before the start of a surgical procedure, it's the surgical technologist. A technologist will do the following at this stage of operation-
Required to drop the work wardrobe with proper care.
Prepare the operating room for a well-sterilized field.
Ensure that every surgical tool and equipment is available in the operating room.
What's the most important requirement of this active phase? It's to create and maintain a sterilized operating environment in a surgery room.
If we speak about empty fields, they can be moisture sensing. A surgical technologist will put dry curtains around the operating table to ensure that the operating surface is well-cleaned and in shape. This is done to prevent the issue of moisture sensing.
If you are willing to join this career path, you can enroll in Detroit for career training. The training program can help you learn all these skills.
The third hand
A surgical technologist acts as a third hand to the surgeon and nurses at the operation theater. While the surgeon performs the surgery, technologists may do the followings-
Fix the medications properly and deliver them to the patients.
Assist in tissue retraction of patients.
Transfers surgical tools, such as scissors or knives, etc., to the surgeon and other nursing professionals, present in the operating room.
Wrapping up things after surgery
Once the procedure is over, these professionals will work on the followings-
Check all the surgical tools and instruments used during the procedure are available in the operating room and that nothing goes inside the patient's body.
Suture incision created on patient's body post-operation.
Apply a local anesthetic to patients if required.
Check the condition of the patient and ensure that he is ready to shift to the recovery ward.
Preparing the patient for the surgery-
A surgical technologist prepares patients for the operation room. They'll help patients get dressed in sterile clothes. In addition, they'll place the patient in the proper position in the operating room. Depending on the type of surgery a patient needs to undergo, he must have the right diet or reach the operation theater empty stomach. These technologists will take care of these things as well.
The work environment of a surgical Technologist-
What next can you do after learning the necessary skills through surgical technologist career training in Detroit? You can search for a job! Right?
Whether you choose to work at a hospital, school, or in any research center, you will be required to spend much of your time indoors. Mostly, they work in surgery centers. If they are not working in an operation theater, they will be required to deal with sensitized surgical tools. They need to ensure that the operation theater is well-cleaned and ready for the next operation. While working in operation theaters, they must stand for long hours wearing gloves, etc.
If you also wish to make your career in this profession, you can choose to become a surgical technologist. Most importantly, you can enroll in Detroit for career training in this field. Completing a training program can help you get better career opportunities and a good salary package. Compared to people without any training program, your chances of being hired can increase significantly.
Reader insights
Be the first to share your insights about this piece.
Add your insights