Some Tips for International Students in Sydney to Stay Happy
International Students in Sydney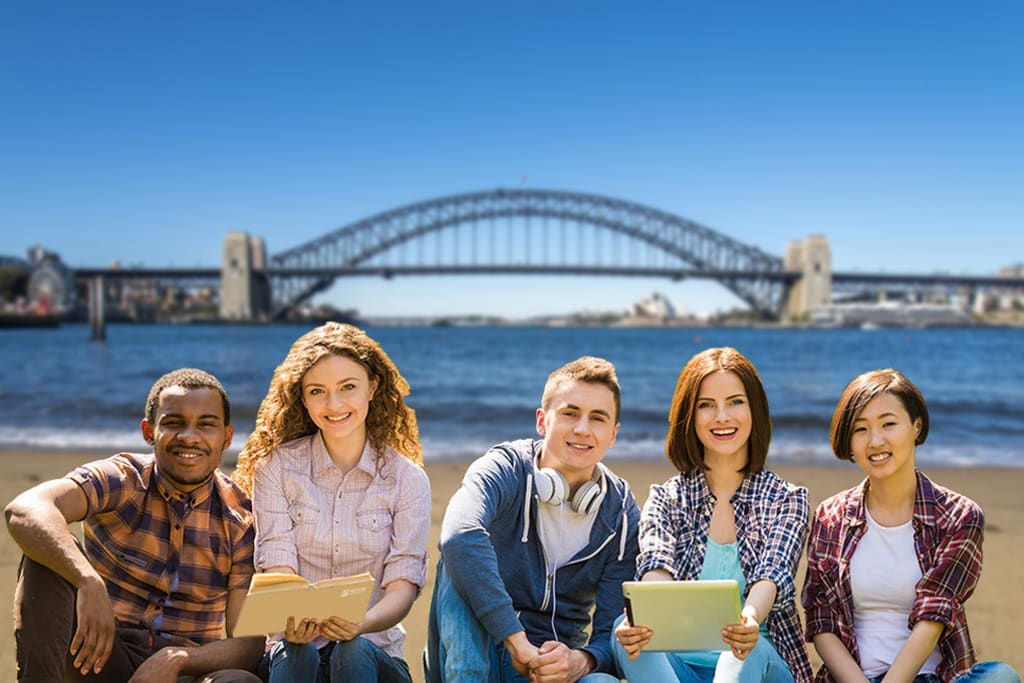 Sydney is one of the major cities in Australia, which hosts a large number of people from different parts of the world. It is the capital city of North South Wales state of Australia and is the most populous city in Australia as well as Oceania.
We may see people from different parts of the world in Sydney for a variety of purposes, one of which is higher education. Sydney has gained huge popularity for providing higher education to international students. This is why a mammoth crowd of students can be witnessed in the places for accommodation in Sydney. Some popular places for student accommodation available in the city include Scale Cleveland, Scape Sydney Central, Falcon Lodge, Hay Market, Scape Abercrombie Sydney, and more.
When students stay in a city abroad for studies, it is quite obvious that they have to face a lot of stress. They have a lot of worries in mind without any doubt. But, it is necessary for them to stay happy for working properly and living a happy life. Here, you will read some tips with the help of which you can stay happy while living in Sydney.
Complete Every Task on Time
Completing every task on time is one of the best ways to live a tension-free life. A tension-free life is a source of happiness without any second thought. Moreover, you get inner satisfaction if you complete everything at the right time. Therefore, it can be considered a most necessary tip for your happiness.
Prepare a Routine
It is very difficult to complete every task on time if you don't have a proper routine. When you have a routine, you can fix your time for everything. Moreover, everything is preplanned therefore there are full chances that all your works are completed on time.
Moreover, you can give proper attention to every task since you are free from tension about other tasks when you are doing a specific job. Besides, you also find a lot of spare time if you have a routine.
Go to Gym
Fitness is undoubtedly a great source of happiness. When you are physically fit, you save yourself from many body-related problems.
On the other hand, physical fitness is also a great source of mental strength. If you are mentally strong, your happiness remains long-lasting.
Many places for student accommodation Sydney have their in-house gyms, which you can visit. You can also find a gym nearby your accommodation or in your college or university.
Do Swimming
Swimming is a great source of physical, mental, and emotional health. When you are emotionally healthy, nobody can stop you from being happy. Mental and physical fitness also puts a great impact on your emotional health. Moreover, swimming is a great source of fun also, which also helps you in staying delighted.
Stay in Touch with Your Family and Friends
Talking to your loved ones gives you a type of inner happiness. Today, advanced technologies have made it possible to talk to your family and friends in your native place through voice and video callings. Talking to them itself makes you happy. Moreover, you can throw away all your sadness by sharing your emotions with them.
You also make some new friends in your accommodation and university. Also, stay close to them to be happy always.
Do Yoga and Meditation
Yogic breathing exercises and meditation are considered the best ways today to control the mind and get mental and emotional wellness. Besides, yogic postures are good for physical fitness and proper blood flow, which further leads to good mental health.
So, the mental and emotional wellness you get through yoga and meditation helps you in staying happy most of the time.
Read Books
When you read books, you get lost in another world. It may be the world of your interest or a fantasy world. It takes you away from the problems of your daily file for some time. So, reading books proves to be helpful for you for providing you happiness.
Listen to Music
Listening to music is a perfect way to elevate your mood and reduce your stress. Moreover, it relieves symptoms of depression. When you get rid of all the things that snatch your delight then there is nothing to stop you from being happy.
Play Sports
Playing sports solves a number of purposes for everyone. It is a great source of enjoyment. Moreover, it increases fitness at all levels. It also improves your blood flow. All these things are great sources of delight.
Do Fun & Entertainment
Fun and entertainment are necessary aspects of life. It helps you in living a balanced lifestyle. A balanced life gives you inner happiness.
There are a number of sources of fun and entertainment that you can get inside or outside your students' property. Playing games, watching the cinema, etc. are excellent sources of fun & entertainment.
To Sum Up
Hopefully, the above-mentioned tips will help you in living a happy life while studying and staying in Sydney.