Research-Based Strategies and Prevention Science Helps Youth to Become Better Digital Citizens
As youth populations become more intertwined with technology and social media, it's more important than ever to help them navigate and protect themselves online.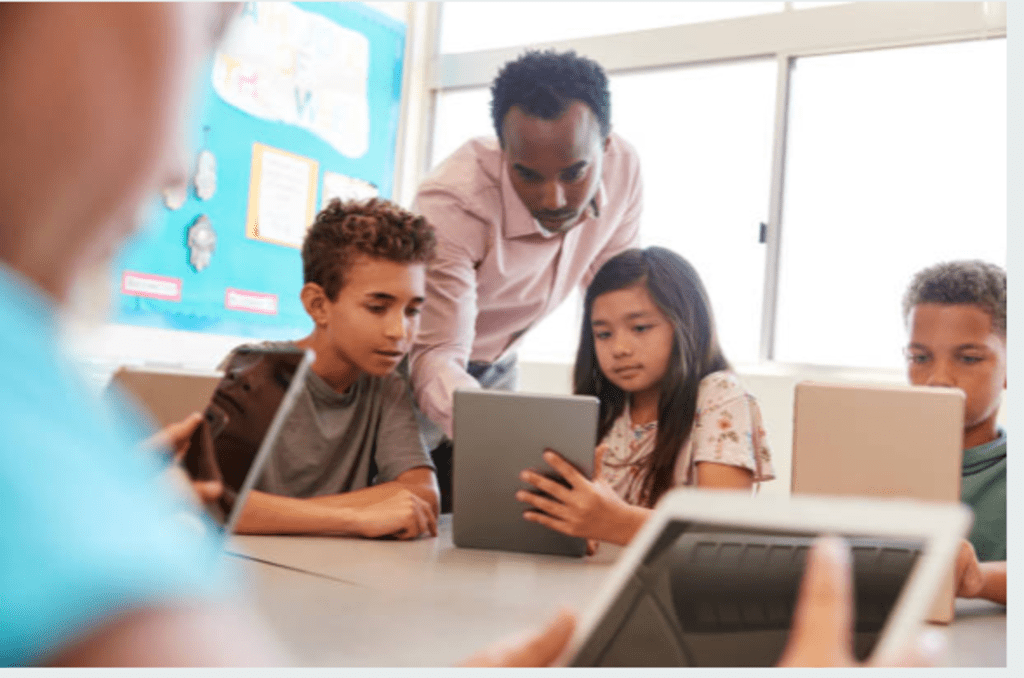 Digital Citizenship: Teaching Strategies and Practice from the Field is a new book that provides research-based strategies and prevention science, to help educators working with technology and youth.
Authored by Carrie Rogers-Whitehead, the book provides real-life lessons to help educators navigate the growing subject of digital citizenship.
According to Pew Research, 95% of teens have access to a smartphone, and 45% admit to being online "constantly." In addition, a majority of teens surveyed also play video games online. Technology is here to stay and it's time for educators and parents to adapt.
As students find their lives more and more intertwined with technology, the importance of teaching them to navigate, create, communicate and protect themselves online increases.
Educators and others working with youth need to stay abreast of best practices in teaching digital citizenship, and this book gives them the resources to develop successful strategies in this area, including worksheets, activity sheets, lesson plans and assessment tools.
Digital Citizenship uses strategies based on prevention science, focusing on proactively preventing dysfunctional online behavior in youth, by identifying risk factors and using protective measures.
A study conducted by the US Department of Health and Human Services indicates that 88% of youth in the United States have witnessed online bullying, and 21% admit to participating at least once in awhile.
In an article for the Salt Lake Tribune, Rogers-Whitehead says,
"The ability to evaluate information is an essential part of digital citizenship — the appropriate and responsible use of technology. The 21st century skills in digital citizenship are more important now than ever. The recent election results attest to this. In the last three months of the 2016 presidential election, fake news sources had more engagement than real sources.

The implications in evaluating information online goes beyond politics, affecting college and career, health, relationships and more. When students have the ability to discern information, they have a great ability to influence the world around them in a positive way."
In addition to the new book, Rogers-Whitehead has been intimately involved in the fast-growing field of digital citizenship as the founder of Digital Respons-Ability, a company focused on digital citizenship. Research, education, and student surveys conducted as part of the company's work has informed the lessons and strategies that make up Digital Citizenship.
Of the complex challenges of teaching digital citizenship, the author says, "One strength of this discipline is that there is a lot of diversity. Digital citizenship practitioners include librarians, educators, ed tech, futurists, health workers, social workers, parents, students, government officials, tech companies and more. That's also a weakness: there isn't a clear mission or goal and there can be contrasting opinions and opinions that may be shared as fact."
There are gaps in the practice of digital citizenship:
Too much focus on online safety, not viewing this issue holistically
Digital citizenship education often only happening in richer schools, private schools and not to your average student
Some practitioners work in this area with fear and anxiety around tech
Lack of on-the-ground work
By addressing some of the gaps in digital citizenship, educators are able to better serve the youth populations they work with.
Rogers-Whitehead says, "Let's not forget that technology is best used as a tool. And like most tools, it is extremely useful when used appropriately.
Technology can just as easily drive us together as it can drive us apart. With some healthy boundaries and an effort to include those around us, we can take advantage of all the good that comes of these really cool new tools."