Reputation Management in the Aftermath of the Panama Papers
I reflect on some of the Panama repetitional management banking sector of 2016 to learn best practices that can apply to 2022 crises events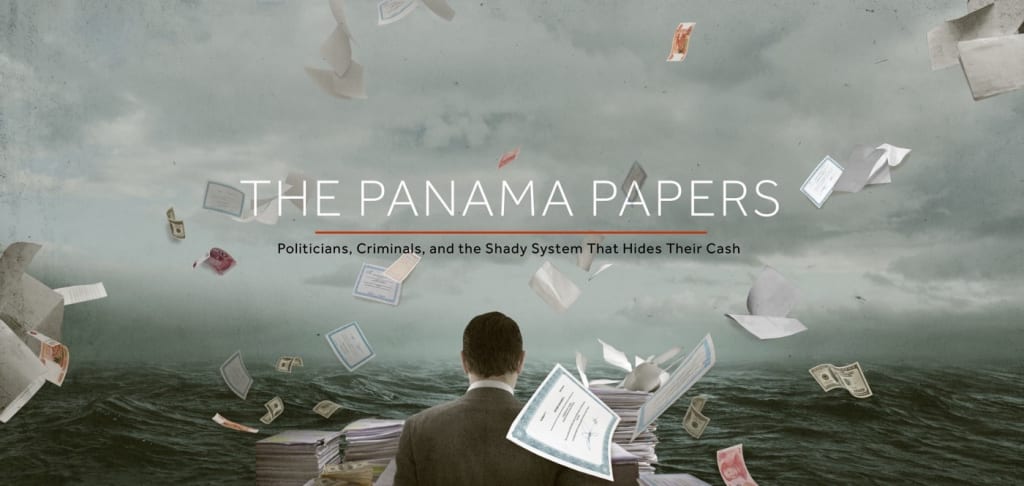 https://medium.com/@andreazanon/reputation-management-in-the-aftermath-of-the-panama-papers-3d516bdb5e65
In April 2016, the International Consortium of Investigative Journalists published a massive leak of sensitive documents known as the Panama Papers. The leak consisted of 2.6 terabytes of data from the Panamanian law firm Mossack Fonseca, and linked 140 world leaders from more than 50 companies to secret offshore accounts in 21 different tax havens. By the end of the year, about 80 investigations in 150 countries had started.
The impact of the Panama Papers leak has been substantial: An estimated $135 billion was wiped off the value of nearly 400 companies related to the disclosures of their secrets. Numerous political careers were stopped short while mass demonstrations in Iceland, England, Argentina, Malta, Russia and Pakistan revealed widespread public outrage over corruption and dark money.
In addition to the clients of Mossack Fonseca, the country of Panama itself has suffered a blow to its reputation. Now they are faced with the task of recovering the country's good name. The way in which they go about this represents a tremendously interesting case study in reputation management following a crisis, and may offer lessons to a variety of other states, companies, and individuals.
Reputational damage?
While the damage is done, Panama's offshore industry, now only a small part of the economy, will inevitably change, progressively moving away from risky areas while continuing to develop opportunities that a service country like Panama should pursue.
Although the scale of the leak was the biggest in history, the reputational damage was relatively contained. The country was able to maintain its strong geo-strategic position as a transshipment center and as an investment gateway for Latin America. The Panama Papers did not have the lasting impact that many international analysts and journalists had predicted. Foreign direct investment (FDI) for instance, increased by 17.8% in the third quarter of 2016 (following the scandal). Furthermore, over the last 12 months, a total of 25 large companies moved their multinational headquarters to Panama. These results are unprecedented for Panama.
The Government Response
In a crisis of this scale, the speed of response is very important. The Government of Panama wasted no time in taking action, responding quickly to the scandal by passing laws to toughen accounting standards and transparency requirements for offshore companies, while also allowing Panama to share tax information with other countries. Immediately after the crisis, the government signed financial data sharing agreements with Japan and the U.S., and with the OECD. This was a welcomed development, given that these governments have been pushing Panama for years to disclose what their citizens are holding offshore.
Furthermore, Panama created a panel of experts to help improve transparency in the offshore financial sector, although two prominent members later resigned (Joseph Stiglitz and Mark Pieth) over concerns about the panel's independence. About six months after the leak, Panama signed on to the Multilateral Convention on Mutual Administrative Assistance in Tax Matters in October 2016. A few months later, in January 2017, Panama reported that it would soon be engaging in talks with France about "normalizing relations" and being removed from France's "black list," since France had reacted to the leak by putting Panama back on to its black list of uncooperative tax jurisdictions.
While all this is commendable, the administration President Juan Carlos Varela did not use the crisis as an opportunity to cleaning up Panama's bad business practices, and declined to establish any new checks and balances to prevent events like these from happening again. This could be done in part by performing risk assessment that can help determine the level of potential risk exposure covering areas such as anti-corruption, anti-fraud, AML and sanctions. Furthermore, the administration could at least have communicated more effectively what the government is doing in terms of reforms and demonstrating its commitment to build a more transparent, and sustainable future for Panama.
From Macchiavelli to Churchill, and conventional wisdom tells us we should never waste a good crisis. Let's use the pressure and opportunity created by the Panama Papers to press for real change that stamps out the opacity surrounding dark money to create a fair, thriving open society.
About the Creator
Andrea Zanon is a Founder, CEO and experienced technology and impact entrepreneur who has made powerful strides in his career. He is currently the CEO of WeEmpower Capital, which he founded in early 2018 and which promotes ESG.
Reader insights
Be the first to share your insights about this piece.
Add your insights