Principle of Education
Expansion of One's Knowledge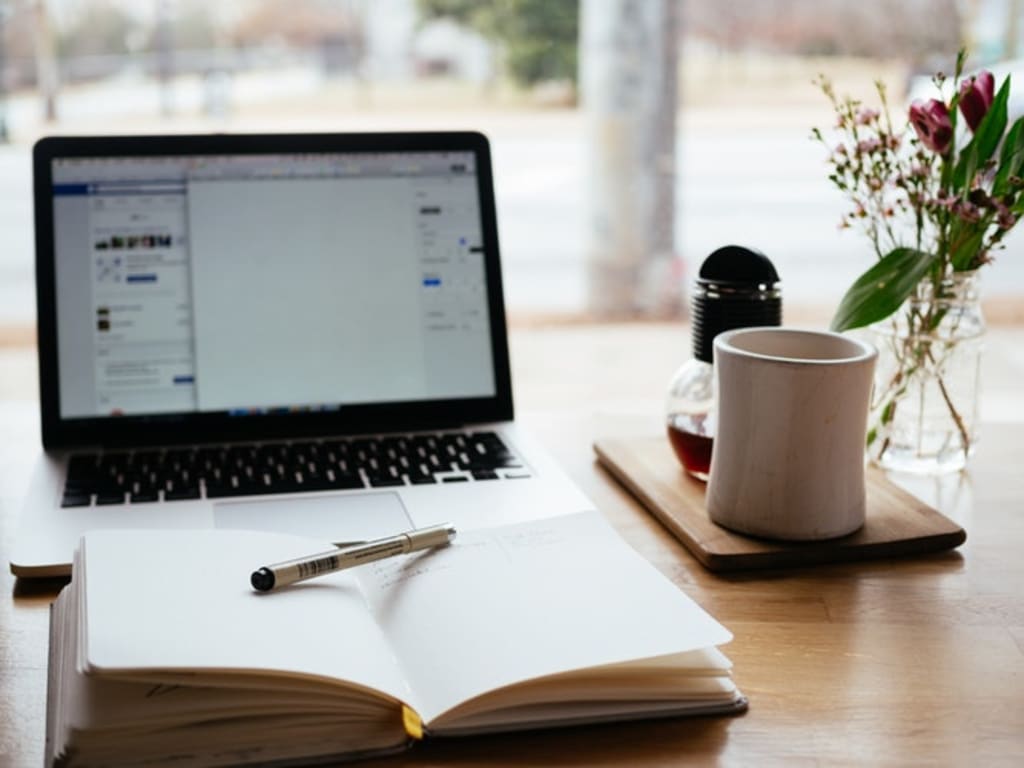 Education is an important internal resource that some see as not for them without realizing its great potential for opening many doors of opportunities. The term "Education" is described through a variety of different definitions. One specific definition, the act or process of general knowledge and developing the powers of reasoning and judgement, closely identifies with my idea of education and how I perceive it. Still, it's so much more to defining the term education, besides the books. I see it as expanding one's knowledge through perception and understanding of the things around you. I believe education begins the moment our parents begin teaching us how to talk and walk and everything else that is taught to us before we reached school age.
Although education has always been an important goal to accomplish, for myself, it wasn't until I reached my late 40s that I was able to put more time and focus on furthering my educational knowledge. At that point in my life, I had to admit that from the education which I had gained through life's experiences, the best thing that I could do for myself would be to acquire some academic and technical knowledge by enrolling in a community college. Fortunately, I just happen to live around the corner from one of the campuses of the area's most popular community college, Mississippi Gulf Coast Community College, and registration for the Spring semester was beginning. The time was right for me and I was ready to get started, since I was unemployed. Until 2012, my educational knowledge included my high school degree and a business clerical degree that I had gained from job corps. And though I would never minimize the importance of something that I had put a lot of time and effort into accomplishing, such as my diploma and certificate from job corps, not many employers were impressed by these things when it comes to obtaining certain positions through employment.
After talking it over with my husband, I began my educational journey by visiting the campus around the corner, speaking with one of the career counselors about my interests and enrolling for the approaching semester. That was one of the proudest moments in my life because, for me, I knew that I had made the right decision. If there's any chance for gaining a decent-paying position in the job market, education would be tool needed to get it, at least an Associate degree should be helpful. Initially, my plans were to earn that associate degree and use those skills and knowledge, that I had gained through the completed required courses, to get a better paying job than I was used to getting. I worked hard, even made the President's List during my first semester and appreciated the opportunity to gain this knowledge. Mentally, I was guided by dedication and determination to earn a college degree. Failure was not even an option for me.
In 2015, I proudly marched with over a thousand other graduates at the Mississippi Coast Coliseum, for the Class of 2015 Commencement Ceremony, to receive my first college degree, an Associate of Applied Science in Business Management Technology Degree. That was such a great day for me and I was sure that would be it, as far as my educational journey. I had one degree and I felt good about that. Then, my husband suggested that I enroll with Ashford University online to earn my bachelor's degree because it would increase my chances in the job market even more for getting a better paying job. At first, I was hesitant since it had been only six months since earning my first degree and I was still waiting to hear from employers about the resumes I had submitted to them for employment. Then, after pondering the idea of dedicating more of my time, focus and energy on furthering my education even more, I dived right in and registered with Ashford University, six months after earning my associate degree. Less than three years later, technically three years would be October 25, 2018, I have earned my BA in Human Resource Management and am feeling educationally accomplished.
Even with an advanced academic educational level of knowledge, it's clear to me how life's educational skills and experiences play an important role in the job market. I believe this because as I view different applications, daily, I have noticed how many employers prefer applicants with so many years of experience in the position that is being applied for. How can an individual, who has never had the opportunity to perform in a particular position because of a lack of educational knowledge of the skills necessary to complete the tasks for that position, have that experience if that has individual has been dedicating him or her time and energy on obtaining the skills and knowledge necessary to complete the educational level needed for that specific position and has only recently completed the educational program? It's a long question that many may as see as complex. But, broken down, it's a logical question that I have asked myself since completing my educational journey and waiting patiently for the right employer to respond with a YOU'RE HIRED! Meanwhile, my educational knowledge continues expanding through more of life's lessons.
degree

Nathonia Smith
I am a wife, mother, grandmother, inventor and online published writer who recently completed studies at Ashford University earning a Bachelors Degree in Human Resource Management. Writing has always given me such joy and fulfillment.
See all posts by Nathonia Smith →