Peer Teaching: How It Improves Collaborative Learning In Your Virtual Classrooms?
Every educator is aiming for highly-engaged students. Learn how to use Peer Teaching for an immense collaborative learning experience.
Summary: Increasing learner engagement can enhance your learner's experience in the class. Learn how to use Peer Teaching for a highly-collaborative learning experience.
As an instructor, you aim to highly engage learners during the class.
There are many ways to do open discussions, debates, group work, etc. Although these are very good methods to encourage collaborative learning among your students, there is another method of improving social interaction.
It's called Peer Teaching.
What is Peer Teaching?
In the simplest term,
Peer Teaching occurs when students teach their fellow students.
These teacher-students* volunteer themselves to teach a certain topic to the class or to one of their fellow students with the guidance of the teacher.
*Teacher-students are those students who act as a teacher in your peer teaching activity.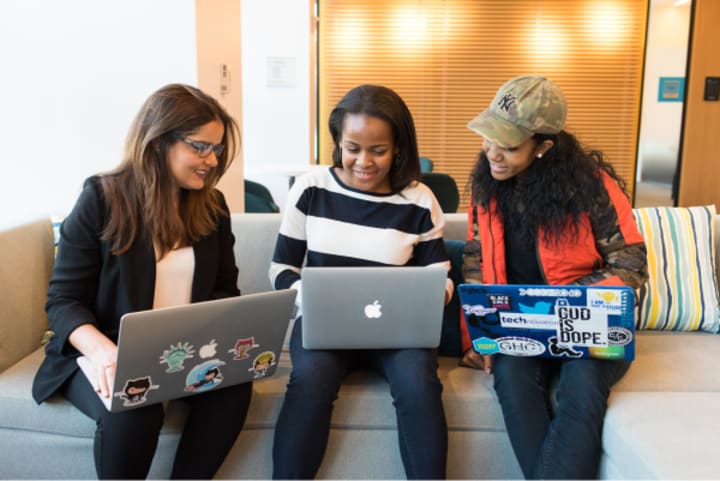 According to the study, the Peer Teaching method encourages social-emotional learning in students which is very important for effective learning. It increases collaboration and engagement among students.
Since the teacher is their fellow student, some students aren't shy to ask questions or share their opinions during class discussions.
Later, we will discuss more of its advantages and challenges to see if this method can be useful to your training and online classes.
First, let's see what are the difference between Peer Teaching vs Peer Learning.
Peer Teaching vs Peer Learning
As quoted above, Peer Teaching occurs when students teach their fellow students. Meanwhile, Peer Learning is when students learn together from and with their fellow students without a proper designation of who is the teacher and who are the students.
In short, everyone learns from and with each other. Sometimes, this is facilitated by teachers. And sometimes, it just happened organically.
Get more insights at Peer Learning - The Future of Online Education
What are the Advantages of Peer Teaching?
Peer Teaching enhances Collaborative Learning.
The biggest advantage of peer teaching is it enhances collaboration and engagement.
Imagine students learning from their fellow students.
It brought them a sense of comfort to ask questions, and share opinions, ideas, and debates which make the whole class more engaging than ever.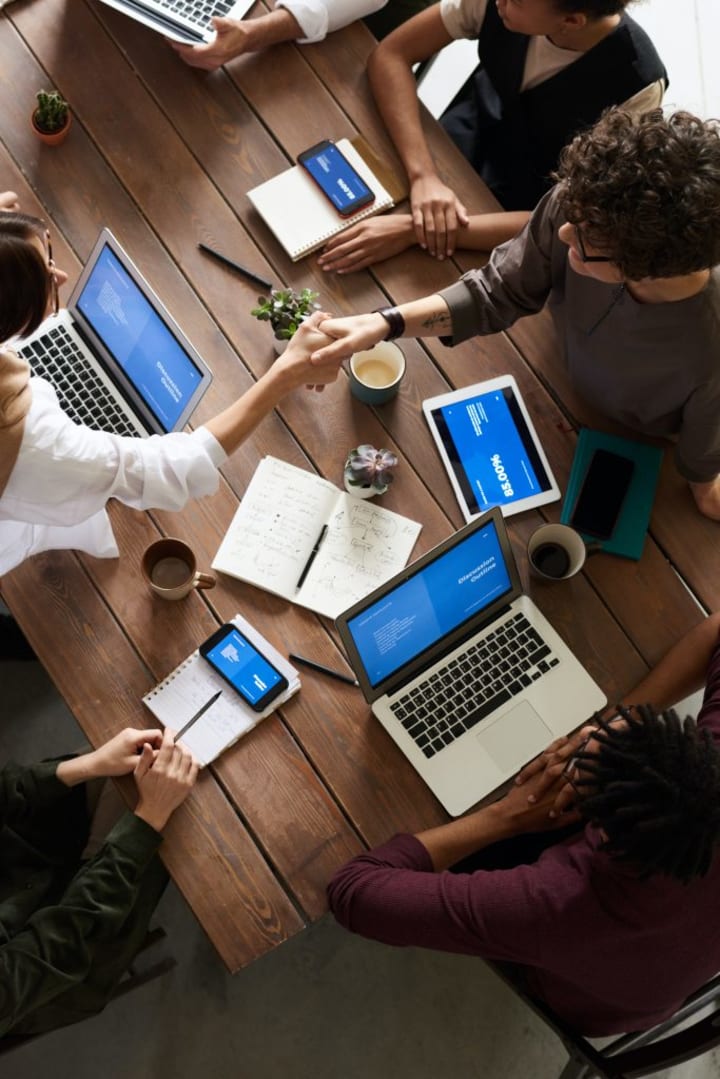 Social learning platform
Although studies found that Peer Teaching has its challenges—which we will tackle later, the whole concept of learning from a teacher-student opens a different perspective in the class.
Other Benefits:
Improves the level of academic responding
Decrease levels of competing behaviors
Foster leadership, critical thinking, and problem-solving
Improves motivation, enhances learning, and builds up open communication
Increases student's socialization skills and accelerates their confidence
Encourages social bonds between the teacher and the teacher-students
Enables teachers to teach teaching strategies and create lessons that are easy to comprehend and teach
Develops self-knowledge, reciprocity within peer relationships, and influences identity
Its challenges…
Inexperience students.
Since students play the role of a teacher during the class, the teaching quality is questionable. Fellow students may not take their classmates seriously on the topic. Without proper execution, this leads to chaos and poor class discussion.
Poor content materials.
In some cases, there are concerns about the content that teacher-students teach their fellow students. To avoid this, conducting a thorough and hands-on practice with teacher-students on how to deliver the content can make a difference.
It's also a way for teachers to construct their content in an easy format that even students can teach.
Top students teach fellow students.
Unfortunately, peer teaching has a reputation to abuse the top students in the class to teach fellow students who hardly make their grades high.
This challenge can be avoided by asking students to volunteer themselves and encouraging those who are not performing well.
Parents pushback.
Some schools that tried peer teaching in the classroom got negative feedback from parents. The best thing to do with this is to notify parents before doing the activity and explain the concept very well to avoid objections.
Where to use it?
In Pairs. Similar to 1:1 tutoring, students are paired in a group activity. One student will teach his or her fellow student.
In Groups. Students are learning in groups with one teacher-student who teaches the whole group. Students can be of the same or of different ages as long as the topic is right for them.
In Classrooms. Similar to teaching in groups, however, classrooms have a bigger audience than teaching in groups. This needs more hands-on support from the teacher.
How to use Peer Teaching in your virtual classrooms?
Inspired by this study, here's the step-by-step guide on how to use peer teaching in your virtual classrooms:
1. Selection process
As the teacher or instructor, feel free to select students who would like to be teacher-student by volunteering themselves. To avoid conflict, never select them by yourself. Let them volunteer. You can encourage them to do so by explaining how it works, what are the benefits for them or give them a reward.
The selection process should happen 2-6 months before the class activity to give you ample preparation time.
Optional: Inform parents about the activity
To avoid conflict and objections from parents, it's advisable to inform them beforehand about the peer teaching activity, what are the benefits for their children, and the main objectives of why you're doing the activity.
Another thing is to get their consent and create a brief report on how it goes after the implementation.
2. Kick-off meeting.
Set a kick-off meeting with your teacher-students who volunteered. Discuss the in-depth process of how the activity will be done. Provide all the resources such as lesson plans, syllabus, content materials, etc, which will help them to understand the activity topic.
3. Training.
Set at least 2-3 training with your teacher-students where you train them on the basics of teaching. This is to solve the inadequacy of teaching skills of the teacher-students. You can also share case studies of peer teaching, activities to make the class more engaging, etc.
4. The flow of the class.
After the training, it's now time to brainstorm with your teacher-students on the flow of the class. How are you going to start? What resources or materials should you use during the class? Is there any homework before or after? How are you going to conclude the class?
5. Implementation.
In some cases, the teacher will schedule a morning meeting with the teacher-student before the class starts. It's to refresh the agenda and clarify some matters before they start the activity.
After that, the teacher will open the class by explaining the activity and why they are doing it. Then give the baton to the teacher-student.
6. Reflection.
Lastly, it's time for reflection with the teacher-students and the whole class. The teacher should ready reflection materials to help both teacher-students and their fellow students to reflect on the activity.
Conclusion.
To conclude, there are many ways how to improve collaborative learning in your virtual classrooms. Peer Teaching is one of them. Despite its effectiveness, it also has challenges that can be avoided and solved through proper execution.
If you want to use this model in your Bootcamps and cohort-based courses, one of the best learning platforms that supports this model is Teachfloor.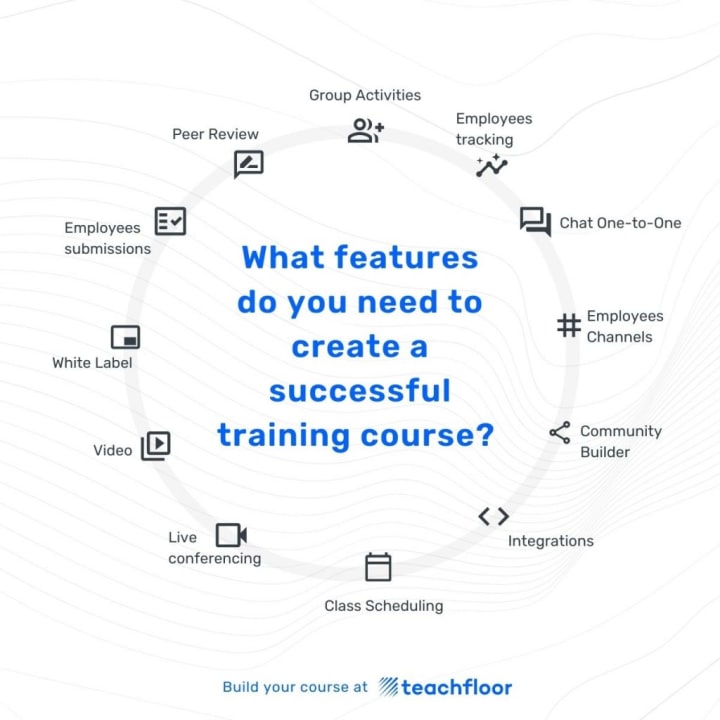 It's an all-in-one platform that supports peer learning and peer teaching in virtual classrooms. In addition, it has instructor review and peer review features which can help you engage your students.
Reader insights
Be the first to share your insights about this piece.
Add your insights