Part 14: The Best (Really Worst) College Student Excuses of All Time - The "Better Options" File
College professors from around the country have offered the most outrageous excuses their students have given for missing a class, a test, or an assignment. Here are the best ones where students simply had "better options" than being in class.
Overview
As an overview, this article is part of a series (Overview: The Best (Really Worst) College Student Excuses of All Time - Introduction to the Article Series), exploring what excuses college students have offered to explain an absence, a missed exam, a paper or project being late, etc. All of these excuses have been collected from this author's contemporaries - professors and instructors at colleges and universities all across America. As such, it is a "crowdsourced" piece, and I owe them my gratitude for sharing their "best" excuses - which in reality means the "worst" - from their students over the years that provided the basis for this article series. And in all of these articles, each of which deals with a different "origin area" for student excuses, from health to tech to social to pets and more, we not only see excuses that make us laugh, but we also see some that could make you cry, as there are also stories of students who "went the extra mile" and persevered over the unique obstacles they might have faced in their lives to succeed in school (A complete list of the articles in the series with links to them is provided at the end of this article.)
In this article in the series exploring college student excuses, we look at a very lively area, where students believed that they simply had better (read that as being more fun) options than being in class, studying for a test, working on a project or paper, etc. So, without further ado, let's open the "better options" file, containing a number of submissions from my contemporaries across the country detailing excuses involving students who yes, believed they had something more important - or yes, fun - to do as an excuse.
Better (More Fun) Options Than Being in Class
First off, let's be clear: Your professors had fun in college, too! And yes, our own fun experiences as students - some of which involved making the choice to pursue a "better option" than sitting in class on a specific day - can help shape how we look at the whole issue of what should be an excused or unexcused absence. Consider these reminiscences shared by two of my colleagues about their own experiences along these lines:
"When I did my Master's I missed a class because A-Ha was having a reunion concert that I would not miss! My instructor understood so now I try to be gracious and understanding with my students when there's something special going on in their lives---excused absences shouldn't always be tragedies!"
"Oh god, this reminded me of my own ridiculously lame excuse, that my teacher kindly accepted. I was about 21 (therefore technically a 'mature' first year student) at McGill. I ran into the Canadian folk superstars Spirit of the West and ended up spending the whole night hanging out with them across Montreal, taking in the sights and ending it with 5am poutine. I had a discussion paper due the next am in my cultural studies Film class. I told him the truth: 'I spent the night hanging out with SOTW and don't have my paper. Can I bring it tomorrow?' He said yes!"
Sometimes, both professors and their students can look at the same event or activity and agree that yes, it is a "better option" than being in class (well, part of a class maybe?). But yes, sometimes faculty can move faster than their students in getting back from that fun "thing" happening, as this story submitted by one of my Boston contemporaries proves:
"I had students say they needed to miss class to go to the Red Sox victory parade and I said 'I'll prove that you can go to the parade and still get to class on time.' I went to the parade, posted pictures from the parade, headed to campus as soon as the team passed me, and got to class with 5 minutes to spare. They walked in 15 minutes later."
And yes, a number of professors report students being very honest in that they simply had better - read as more fun - things to do than go to class! In fact, this area had a surprising number of very candid excuses shared by my colleagues from around America, centering on music, "work" events, and yes, sports!
Music
Now, being young once ourselves, we can relate to the importance of music and concerts (remember those prior to the pandemic?) in our lives. And so it is with today's students:
"My own recent annoyance was that a student felt she should get credit for a presentation she missed (her group presented without her) because she had tickets to a music festival. (class was on a weekday, but fest was on weekend). The joys of summer teaching."
"Spice Girls concert! I excused the absence when she and several classmates she recruited sang and danced to a Spice Girls song."
"I had a student tell me she wouldn't be able to attend the next day's class because Post Malone's new album was about to drop and 'that man just does something to me, so imma need some alone time.' My response was this: 'While I don't share your affinity for men with face tats, you haven't used any of your "freebie" absences ... so, enjoy!'"
"Work" Events
More and more, students are simply not full-time, traditional students. And yes, that can lead to some "interesting" conflicts between their work and their class obligations today. Take for instance this one student, who obviously had a real conflict between not just her schooling, but between her main job as a teacher and her "side hustle":
"I had a student ask if she could miss a week of an accelerated (4 week) summer course because she 'had to' go to a Mary Kay Convention. LOL! P.S. It was a graduate-level course for middle school teachers!!!"
Now whatever your political views may be, you have to admire students who want to be politically active, but… as an excuse for missing half the semester?:
"I had a student miss the first 7 weeks of the semester...his excuse was that he was campaigning for Obama."
And yes today, wherever we teach, while we see students struggle financially, we always are likely to also have students in our classes who are probably far richer than we could ever dream to be:
"Student told me 'He had to open his restaurant in Las Vegas'"
Sports
As with the Boston Red Sox example discussed earlier, sports does create those "once in a lifetime" - or seemingly so - opportunities:
"The KC Royals won the World Series. I was teaching a graduate night class then and we are located close to St. Louis so there are a lot of baseball fans for the Cardinals and the Royals. A student emailed saying he had to go to KC and would have to miss class. Could he make up the quiz? Well I knew the parade was the day after my class so I was pretty sure it all had to do with baseball. So, I played a little, 'you can make up the quiz if you have a university approved absence or a funeral.' His answer, 'well technically I am going to the funeral of 30 years of bad baseball.' Bahahaha. I told him to go have fun and he can make up the quiz when he gets back."
"I had a student call and ask if they could miss class for the class for the final four championship game - his Dad surprised him with tickets, I said 'of course.' I ended up with some neat championship apparel from the game. - and yes I absolutely accepted it!"
And then you could be this colleague of mine, who apparently is the reason for her school not having a lacrosse program that season, all because students took a Spring Break trip together to build that all important "team camaraderie" - and didn't bother to study for the test while in Cancun:
"One semester about half of the lacrosse team was enrolled in my class. The class was part of the core curriculum so everyone at the university had to take it at some point. I had planned an exam for the Monday after Spring Break. I get to my office early on Monday morning and my inbox is stuffed full of late Sunday evening (and increasingly frantic) emails from students. A number of members of the lacrosse team had emailed me to inform me that they had just gotten back from Cancun and did not have enough time to "cram" (they literally wrote that) for the exam. None of them showed up for the exam that morning. I have a very strict no make up exams without emergency documentation policy... unfortunately none of the team members had been doing fantastically well before they missed the exam. Every one of them ended up failing the class, and the following semester the university didn't have enough players not on academic suspension to have a lacrosse team that semester…"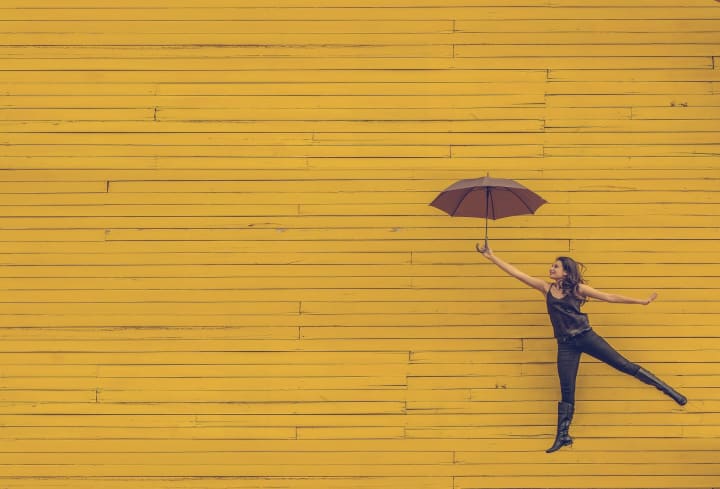 Conclusion
Now while we may laugh at some of these excuses for their statistical unlikelihood and their absurdity, there are also excuses that are both absolutely true and in many cases, positively inspiring. So, almost every one of the articles in this series on student excuses will conclude with one or more stories submitted by professors across America of students who overcame adversity in dealing with their personal issues. And so, we will wrap-up this article where we have indeed had some fun looking at the excuses submitted by college faculty on how some students have simply believed that they had "better options" than being in class as an excuse with a reminder of how others have overcome their circumstances to succeed in their college work and displayed qualities that will likely serve them very well in their careers and futures.
And when we look at the issue of students having "better options," sometimes better does mean more important things…like life experiences...
"Had a student miss an exam because he had to go to breakfast with Colin Powell. Sure, it dropped my jaw at the time. But teaching at George Washington U, I got used to it after a bit."
... or small, but more important family matters:
"Reminds me of when I was a PhD student and my husband was deployed. I asked to be excused from class so I could take my son trick-or-treating. Life happens. I'm glad I went out with my son."
The Article Series
If you enjoyed reading this article on the best excuses offered by college students regarding legal issues, please check out the other articles in the series exploring a whole host of other "causations" of absences, missed tests, late projects, etc. It's all offered in a good spirit, and I hope you will check them out for yourself and perhaps share with your colleagues - and maybe even your students!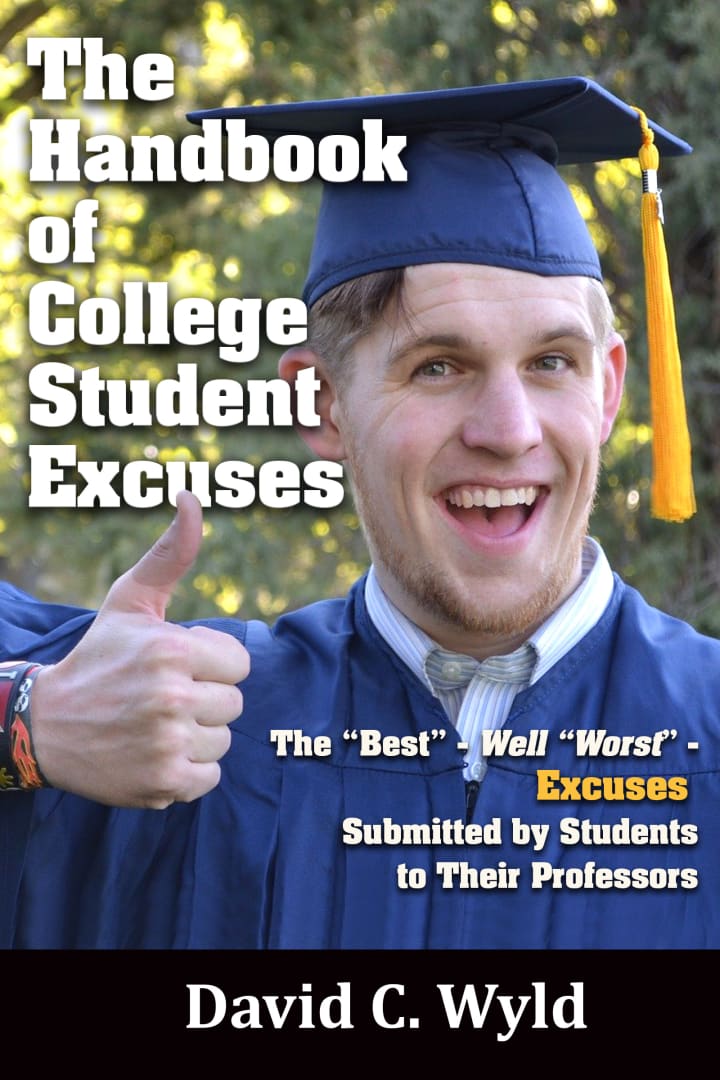 The Book
Enjoy this article - or these articles? Please buy Professor Wyld's ebook - The Handbook of College Student Excuses - that compiles all of these excuses in one place - for yourself, for a college student you know (or parent), or for a college faculty member. It is a great, fun read, and makes a great gift! Get it today from Smashwords (https://www.smashwords.com/books/view/1073655) or on Amazon (https://amzn.to/3rM5IXZ). You can also view the college student "Excuse of the Day" on Dr. Wyld's blog at http://www.collegestudentexcuses.com/the-best-excuse-of-the-day/.
About David Wyld
David Wyld is a Professor of Strategic Management at Southeastern Louisiana University in Hammond, Louisiana. He is a management consultant, researcher/writer, publisher, executive educator, and experienced expert witness.
Social Media Links to David Wyld:
+ on Facebook
+ on LinkedIn
+ on Twitter
+ on Medium
Did you enjoy this article? Please share it with your colleagues and friends! You can also show your support by "voting it up" by leaving a tip of a dollar or more by hitting the button below.
college
Professor, Consultant, Doer. Founder/Publisher of The IDEA Publishing (http://www.theideapublishing.com/) & Modern Business Press (http://www.modernbusinesspress.com)