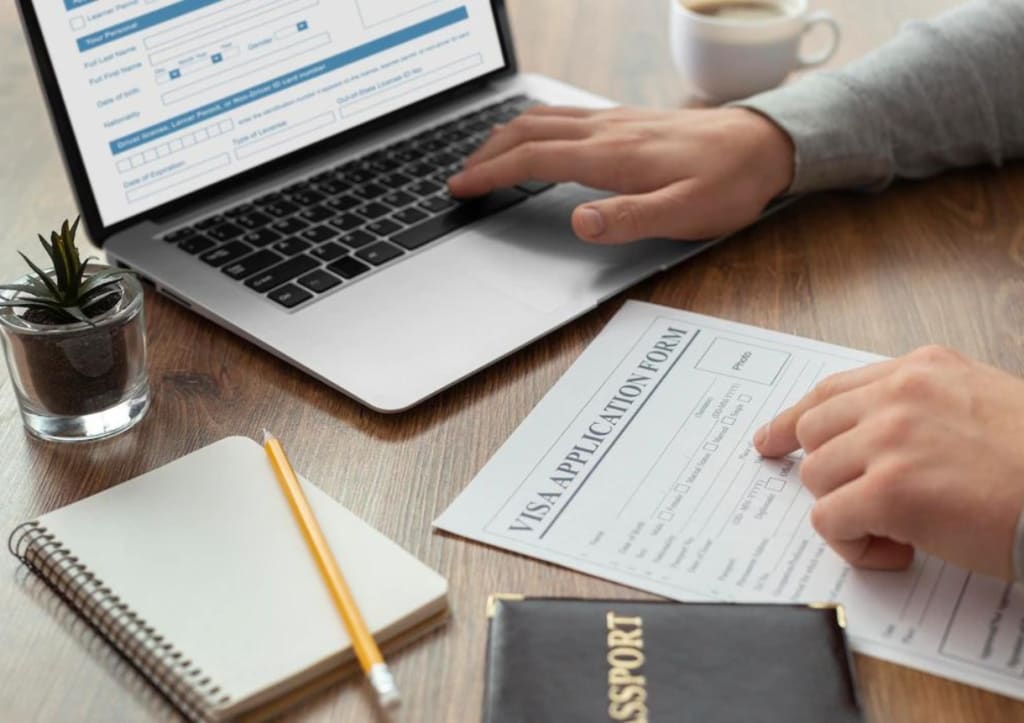 Introduction
Obtaining a UK work visa is one of the foremost requirements for any expatriate who wishes to work in the UK.
Though, the process can be time-consuming and complicated.
Applicants must demonstrate that they meet the specific requirements set out by the UK government, which include having a valid passport, proof of employment, and the ability to support them financially.
Once these requirements have been met, applicants must apply for the relevant visa type and submit the required documents.
But these are not enough. There are several other responsibilities that you must consider. These requirements are mentioned below!
Understanding and fulfilling these responsibilities can ensure a smooth and successful work visa process.
The Responsibilities Of Obtaining A UK Work Visa
Several key responsibilities come with obtaining a UK work visa. These responsibilities include ensuring that you have the correct documentation in place, keeping your visa up to date and in good standing, and understanding the conditions of your visa.
• The first responsibility when obtaining a work visa UK is to Comply with the UK's immigration laws and regulations.
• The second responsibility is ensuring that you have the correct documentation. This means having a valid passport for at least six months and a valid visa. You must provide evidence of your qualifications and employment history.
• The third responsibility is to keep your visa up to date. This means renewing your visa before it expires and keeping up to date with the conditions of your visa. If you do not keep your visa up to date, you may find that you cannot work in the UK.
• The fourth responsibility is to understand the conditions of your visa. This means knowing what you can and cannot do in the UK. For example, you will need to ensure that you do not overstay your visa and that you do not work illegally.
• Lastly, attend an interview with the UK Visa and Immigration Service and prove that you have sufficient funds.
By understanding these responsibilities, you can ensure that you can obtain a work visa UK that allows you to work there.
Follow These Steps To Obtain A UK Work Visa
Obtaining a UK work visa is a complex and often intimidating process. However, with the right advice, knowledge and preparation, you can successfully obtain a visa to work in the UK.
This step-by-step guide will help you to understand the requirements for obtaining a UK work visa:
1. Take Legal Advice
The first step in obtaining a UK work visa is to get legal advice. You should seek the advice of a qualified immigration lawyer who can assess your individual circumstances and advise on the most suitable type of visa for your requirements. They will assist in the preparation of your visa application, guide you through the application process and provide advice on the required documents.
2. Find A Company To Sponsor You
In order to obtain a UK job visa, you must have a job offer from a UK-based employer. The employer must be willing to sponsor you and provide evidence that they have the necessary skills and resources to do so. The employer will also be responsible for providing a Certificate of Sponsorship and any other relevant documents that are needed to support your application.
3. Make Sure You Are Offered An Appropriate Salary
In order to obtain a UK work visa, you must be offered an appropriate salary. This salary amount should be at least the minimum amount as set by the UK's Home Office. This amount is based on the type of job you are applying for and is regularly updated.
4. Mind Your Language
In order to obtain a UK work visa, you must prove that you have a good command of the English language. You may be required to submit evidence of your language proficiency, such as an IELTS or similar exam results.
5. Collate The Relevant Documents And Apply
Once you have obtained the relevant documents, it is time to collate them and submit your visa application. You must ensure that all documents are correctly completed and up to date, and that any supporting evidence is provided. Once your application is submitted, you will be required to attend an interview and provide any additional information that is requested.
Experts Can Help You!
Still confused on how to apply for a UK work visa? Contact Work Permitz today to learn more about the responsibilities you should follow to obtain a UK work visa for Indians.
We'll be happy to answer any of your questions and help you get started on the path to success.
Reader insights
Be the first to share your insights about this piece.
Add your insights