List of Top 10 Language Learning Platforms
Best Language Learning Platforms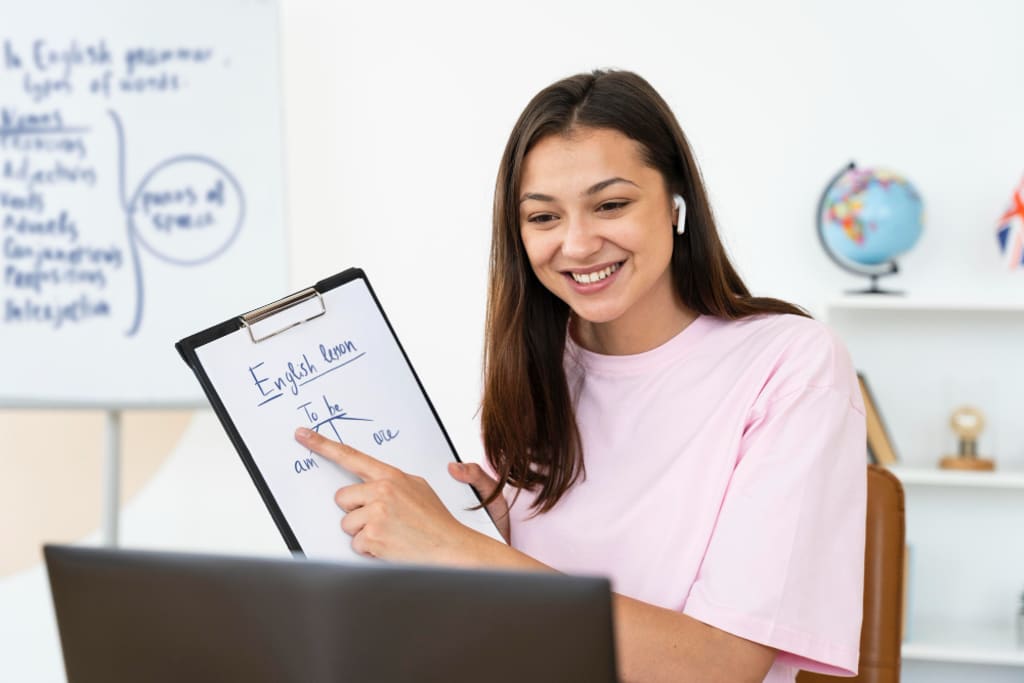 The Online Language Learning Market is expected to grow at a CAGR of 18.7% from 2020 to 2027 to reach $21.2 billion by 2027. The rapid growth in this industry is broadly driven by factors such as the globalization of economies, the need for seamless communication across countries, the COVID-19 impact, and the preference for multilingual employees in MNCs.
Besides this, the significant investment by learners, governments, and entrepreneurs contributes to the immense growth of the eLearning sector. Further, the rise in the internet and mobile phone user base is providing growth opportunities for the key players operating in the online language learning market.
Depending on the above-mentioned factors, we can anticipate that the online learning industry will grow tremendously, opening doors of endless opportunities for aspirational entrepreneurs who want to enter this domain. There are already several key players in this industry who have seen enormous growth in the last few years and are still flourishing.
Let's see their business journey.
Cambly
Cambly is a California-based online language learning platform, that provides on-demand access to tutors via video chat. The tutors on this platform are native speakers from the US, UK, Australia, Canada, and more. Cambly also provides in-chat translations that allow users to type in their native language in case they get stuck in a conversation.
This platform has a one-time subscription and provides unlimited access. Also, learners can review their recorded lessons, which helps them solidify new concepts and vocabulary words easily. Plus, tutors use highly interactive learning tools in their classroom eventually speeding up the language learning process.
Cambly awards certificate to its learners just after they complete 10+ hours of private lessons on their platform, making it extremely popular among language learners.
Founded by: Sameer Shariff, Kevin Law
Founded in: 2013
Located in: San Francisco, California, United States
Revenue: $471.1 Million
Total Funding: $60.2 Million
Rosetta Stone Inc.
Rosetta Stone Inc. is considered one of the most well-known names in the language learning domain and leads the pack with its comprehensive services. Rosetta Stone Inc. majorly serves three user types- individuals, employees from enterprises, and school students. This platform helps learners read, write and speak in more than 20 languages.
This platform incorporates audio and video lectures allowing learners to learn on the go. Also, the learning programs on this platform are customized to suit learners' levels and goals. Further, this platform provides administrative tools for performance monitoring to measure and track learners' progress. Their customized courses include curriculum development and global collaboration opportunities.
Tutors on this platform can easily conduct one-on-one or group live tutoring sessions. Rosetta Stone Inc. has a geographic presence across North America, Europe, Asia-Pacific, Latin America, the Middle East, and Africa.
Founded by: John and Allen
Founded in: 1992
Headquartered in: Virginia, US
Revenue: $264.6 Million
Verbling
Verbling is a US-based language learning platform that offers courses in more than 80 languages to its learners. Unlike many other platforms, Verbling connects learners with native speakers instead of chatbots resulting in improved learning outcomes. The profiles of the teachers are quite extensive enabling learners to make an informed decision while selecting the teachers.
This platform is quite popular among tutors as it charges a lower commission rate as compared to other platforms. Also, teachers create their own lesson plans and set their price range based on their experience, qualifications, and location. Students can search for a teacher based on the price that works best according to their budget.
Founded by: Mikael Bernstein, Jake Jolis, Gustav Rydstedt
Founded in: 2011
Located in: San Francisco, California, United States
Revenue: $120.7 Million
Total Funding: $ 1 Million
Preply
Preply is a US-based language learning platform with employees based in 30 countries across the globe. Preply connects over 140,000 tutors teaching 50 languages from 203 countries worldwide. This platform uses machine learning to match learners and tutors on a variety of parameters such as timezone, availability, gender, location, skill level, and desired outcomes.
Additionally, the Preply team thoroughly verifies the tutor profiles before listing to build the credibility of the platform. The teachers also set their own rates and select the timing that suits them. On this platform, learners can learn not only the most well-known languages, like English, Japanese, Chinese, German, Arabic, and French, but also unpopular languages like Hebrew, Dutch, Ukrainian, Urdu, Serbian, Czech, Danish, and more.
Founded by: Serge Lukianov, Kirill Bigai, Dmytro Voloshyn
Founded in: 2012
Located in: Brookline, USA
Revenue: $50 Million in 2021
Total funding: $100.1 million
Babbel
Babbel is a German-based language learning platform, which offers subscription-based courses for language learners. Babbel's intuitive interface offers effective online learning which is accessible on a mobile, tablet, as well as on desktop. This platform has 6700 courses for its learners that are meticulously crafted by experienced linguistic experts.
It serves its users with 60,000 lessons across 14 languages, with each lesson tailored specifically keeping learners' native language in mind. This platform also utilizes audio dialogues recorded with native speakers, so that learners can learn accurate pronunciation and accent of the new language. Babbel even offers live virtual classes for its users to accelerate their language learning process.
Founded by: Thomas Holl and Markus Witte
Founded in: 2007
Located in: Berlin, Germany, and New York, US
Revenue: €147 million
Users: 10 million paid subscribers
Duolingo
Duolingo, a US-based language learning platform, is one of the most popular destinations for learning new languages. The platform offers over 100 courses in 40 distinct languages ranging from Spanish, French, German, Italian, Japanese, Russian, and many more. Duolingo serves more than 20 countries across North America, Europe, Asia-Pacific, Latin America, the Middle East, and Africa.
The platform is known for providing science-based online language education to schools, universities, and individual learners. Duolingo also offers mobile apps for learners to access their courses even on the go. The revenue channels of Duolingo include subscriptions, advertising, and its Duolingo English Test.
Founded by: Luis von Ahn and Severin Hacker
Founded in: 2013
Located in: Pittsburgh, Pennsylvania, United States
Revenue: US$251 million (2021)
Users: over 500 million registered users
Lingoda
Lingoda is a German-based online language learning platform. Unlike other platforms that offer many languages, Lingoda specializes in European languages and covers only 4 languages - English, French, Spanish, and German. Lingoda provides its learners with officially certified native-speaking teachers.
On this platform, there are 1,500+ certified teachers teaching expertly-designed learning materials. The platform allows teachers to conduct sessions in small groups to offer a quality learning environment to the learners. Further, this platform offers maximum flexibility for its learners to avail their online courses anytime and anywhere.
Founded by: Felix and Fabian Wunderlich
Founded in: 2013
Located in: Berlin, Germany
Revenue: $30 Million
Total Funding: $69.7 Million
Mango Languages
Mango Languages is an American online language-learning platform, for academic institutions, businesses, libraries, corporations, government agencies, and individuals. This platform provides a personalized and tailored route to learning a new language. A standard course from Mango Languages comprises highly interactive lessons covering four main aspects of language learning i.e, listening, reading, writing, and speaking.
One of the strengths of this platform is its intuitive and seamless interface, where the dashboard gives everything a user would need at a single glance for a streamlined experience. This feature also allows its learners to see their progress throughout the course and pick up where they have left.
Mango Languages offers courses in over 70 languages, including the different regional branches of Arabic (Egyptian, Iraqi, Levantine, and Modern Standard) and Spanish (Castilian and Latin American). There are also special courses that focus on particular fields of work, such as Business Spanish, Medical Spanish, and Legal Spanish, so there are numerous options for all sorts of language learners on this platform.
Founded by: Jason Teshuba, Mike Teshuba, Ryan Whalen, and Mike Goulas
Founded in: 2007
Headquartered in: Farmington Hills, Michigan
Revenue: $24.8M
Memrise
Memrise is a UK-based language learning platform that offers courses in 23 languages that focus on teaching real-life conversational phrases and words. This platform offers spaced repetition system and mnemonics, that enable learners to memorize language learning material more efficiently. Their unique talk-first approach gets learners to speak authentically in a new language from day one.
One of the unique features of this platform is a flashcard-style format that tackles vocabulary words through auditory learning, making the learning process engaging and stimulating. Memrise offers both a free version as well as a premium, subscription-based option. Further, this platform provides on-the-go flexibility, which means you can self-pace lessons as per your availability.
Founded by: Greg Detre, Ed Cooke, Ben Whately
Founded in: 2005
Headquartered in: London, UK
Revenue: $22.8 million
Total Funding: $21.8 million
Users: 60 million
FluentU
FluentU is a language learning platform that allows its learners to learn a new language through real-world graphics and videos. In videos, interactive captions are provided in both the language the learner knows and the one they are trying to learn. Transcripts of the videos can also be downloaded for further revisions.
Learners can click on any word to see an in-context definition, along with examples of how to use that word in a sentence. This platform provides access to all courses with just a one-time subscription. Plus, FluentU has a spaced repetition system, so that learners can review and revise the learning material before they forget it, improving their memory retention.
This language learning platform allows learners to add flashcards to keep track of the words they learn through videos and can attempt quizzes to see their progress. When FluentU started, it offered Chinese(Mandarin) only, but now it offers courses in Spanish, French, English, German, Japanese, Italian, Korean, and Russian too.
Founded by: Alan Park
Founded in: 2011
Headquartered in: Germantown, Maryland, United States
Revenue: $6.7 Million
Total Funding: $4.9 Million
Joining the Bandwagon
We have been through the key players in the online language learning industry. By having a look at their journey and growth numbers, we can conclude that this industry is growing tremendously and has a demand for online language learning platforms. To cater to the demands of online learners, this is the right time for entrepreneurs to hit the nail on the head and get into this industry.
If you are inspired enough by the journeys of these platforms and are planning to build a language learning platform of your own, Yo!Coach is one such solution that can help you enter this profitable industry. This is a readymade solution that can be used to build a robust online language learning platform without any hassle.
The customizable solution is equipped with a number of powerful features to build and scale your language learning business. The main features include a virtual whiteboard, TextPad, screen sharing, screen recording, and auto-translation in real-time chat. Also, this solution is pre-integrated with popular video conferencing tools like AtomChat, Lessonspace, and Zoom to make the learning sessions more interactive.
The multiple payment gateways in the software make the payment transactions a seamless process. The software is GDPR compliant making the system more secure and reliable for the users. The software has already been used to build multiple platforms around online language learning including WeYakYak and Language Explorer.
Over to You
In a nutshell, we can conclude that the online language learning industry is growing tremendously and will continue to do so in the near future. Online language learning platforms enable learners from different geographies to stay connected and learn courses through the internet, resulting in their immense popularity. We can anticipate, that this is the right time to jump into this highly profitable industry and avail the lucrative opportunities this industry has to offer.
courses
About the author
I am a Digital Marketing Expert and E-commerce business consultant. I expertise in branding and formulating marketing strategies for business.
Reader insights
Be the first to share your insights about this piece.
Add your insights