How To Start Online Tutoring Marketplace For K-12 Students
Build your own online tutoring brand with Yo!Coach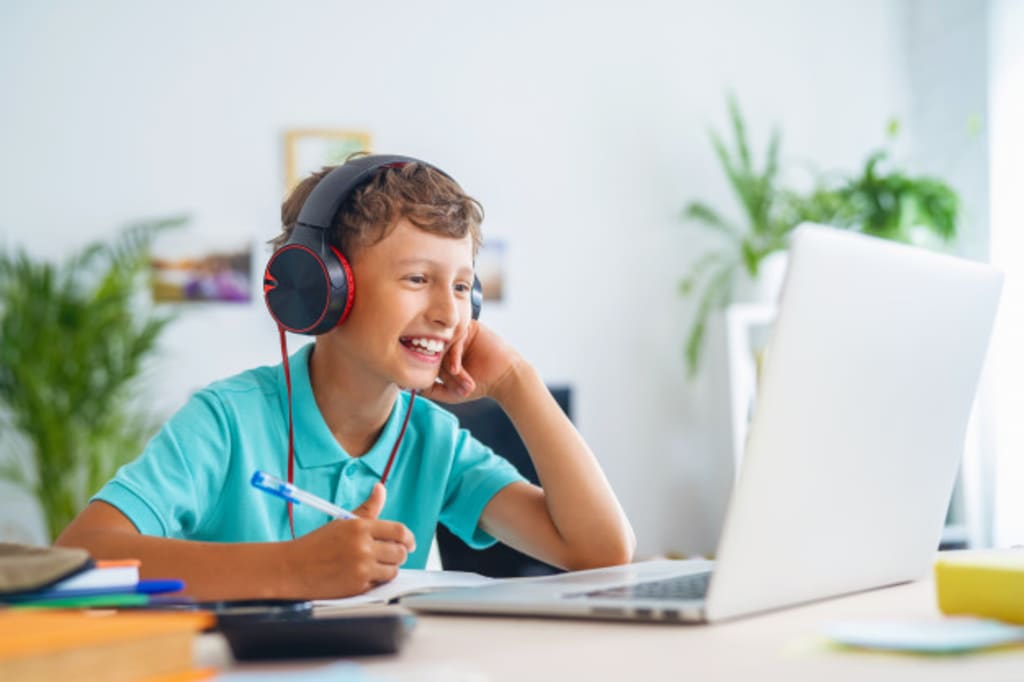 The shift in technology has changed the way of education in the past decade. Technology becoming cheaper and accessible are primary reasons for it. This had led to a change in way of learning not just for students in college but also for k-12 students.
K-12 students and their parents are preferring online tutoring over traditional classrooms. According to reports published in parents.com, a mother of a kid named Jayden living in Kamuela shares "It is becoming more popular because of the convenience. We can be on our schedule, Many parents choose it because they're not satisfied with their local public school and others feel they have better control over what their children are learning".
According to an article published on Forbes, Over 2.7 million students across the United States are taking part in digital learning and in Asia, millions of k-12 students are getting the entire k-12 curriculum online.
Why Launch Tutoring Marketplace for K-12 Students
Online marketplaces have been quite popular in any form of digital business. So has been the case with online tutoring. There are many popular tutoring platforms based on marketplace business models such as Preply, Cambly and Chegg Tutors.
Online tutoring marketplaces like Outschool have also been high in demand which deals in the learning of k-12 students.
Admin
Tutors
Learners
Benefits Of Online Tutoring Marketplace
An online tutoring marketplace brings a win-win situation for everyone. Let's learn about some key benefits of the online tutoring marketplace
Learners have access to a community of professionals tutors for different subjects in one place.
Learners and tutors are not bound to have a class at a fixed routine. They can schedule the class as per their availability respectively.
Tutors can set their rates for online sessions.
Tutors do not need to bother about payment collections and commute for classes
Learners can check feedback given by other learners to the tutors before hiring for a session.
Tutors do not need to worry about the branding of the business and other costs like website hosting and maintenance etc.
How The Owner of The Marketplace is Benefited
This is the question that strikes every entrepreneur mind who is looking to build an online tutoring marketplace.
The owner of the platform can simply earn through commission on each lesson booked via the platform.
The marketplace owner can charge tutors for registration on the platform.
A fee can be charged from the tutors for a premium listing.
The owner of the marketplace can collaborate with popular brands to place their banners on the platform.
The marketplace owner can sell subscription packages to both tutors and learners.
Key Features That Online Tutoring Platform for K-12 Students Must Have:-
For the success of any online business, it is essential that the platform should be user-friendly and should have critical features suited for the business model so that the business runs smoothly.
Key Features of Online Tutoring Platform for K-12 Students are:-
Video Conferencing Features
For online tutoring, a tutoring platform should have video conferencing features/functionalities for better collaboration between student and tutors.
Here are some of the video conferencing features:-
(i) Video Chat:- For real-time communication video chat functionality is key. Video chat helps learners to collaborate with tutors from any distance at the same time and clear their doubts.
(ii) Whiteboard:- It is a tool that helps the learner to view a specific document uploaded by teachers. The learner can open it on the whiteboard and has various features such as highlight text, pen, text, shapes, zoom, etc. The tool can be very helpful for interaction with k-12 learners.
(iii) Multiple-Screen Sharing — This feature helps share the screen. The features become more important for the group classes, as multiple learners can share their screen with the tutor in real-time.
(iv) Textpad — This is also an important tool for better communication between the learner and tutors. It is a collaborative document where learners and tutors can make notes and are shared with each other.
(v) Code Editor- With everything becoming digital, code learning has been quite popular among learners especially since coding is introduced to secondary education nowadays. A code editor is a tool that enables the learner to work on the code for different programming languages.
Location Based-Scheduling
The features help the learner and tutors to manually set their time zones and country living in different locations. The lesson scheduled at a specific time zone will be notified to the teacher as per the selected time zone. This helps to reduce confusion for users living in different time zones for lesson scheduling.
Multi-Lingual
The multi-currency features allow the user to select the currency of their choice. This enables the users living in different countries to check the pricing in their selected currency and payment is automatically converted to the currency selected by another user.
Review and Rating
The features help the learner to rate the tutor after the online session. It also helps k-12 learners and their parents to find the best tutor for them considering the past feedback of other learners.
Marketing and SEO Features
The admin section of the platform should support the marketing features such as the integration of Google analytics which allows the admin to keep track of users visiting the platform on a regular basis.
The platform should also be SEO friendly as visibility on a search engine is the key to the branding of any online business.
How to Build?
Once you have made up your mind to enter the booming industry. The foremost thing any entrepreneur searches on Google is "How To Build".
A solution like "Yo!Coach" can be the best example due to the following points:-
The solution is white-label and Completely customizable.
It supports all the key features required in an online tutoring platform.
The solution is pre-integrated with Video conferencing API's like Cometchat, Zoom and Lessonspace to ensure real-time collaboration features.
It is scalable and has a user-friendly interface.
The solution supports SEO-Friendly features and comes up with 1-year free technical support in case of any bug or functionality.
Conclusion
Online Tutoring among k-12 students is expected to grow in the upcoming time and starting an online tutoring marketplace for k-12 students would be a great opportunity. An entrepreneur must keep in check certain points mentioned above to build their own k-12 online tutoring brand.
About the Creator
I am a Digital Marketing Expert and E-commerce business consultant. I expertise in branding and formulating marketing strategies for business.
Reader insights
Be the first to share your insights about this piece.
Add your insights