Life Without College: 4 Other Alternatives Worth Your Time
College isn't for everyone and that's okay!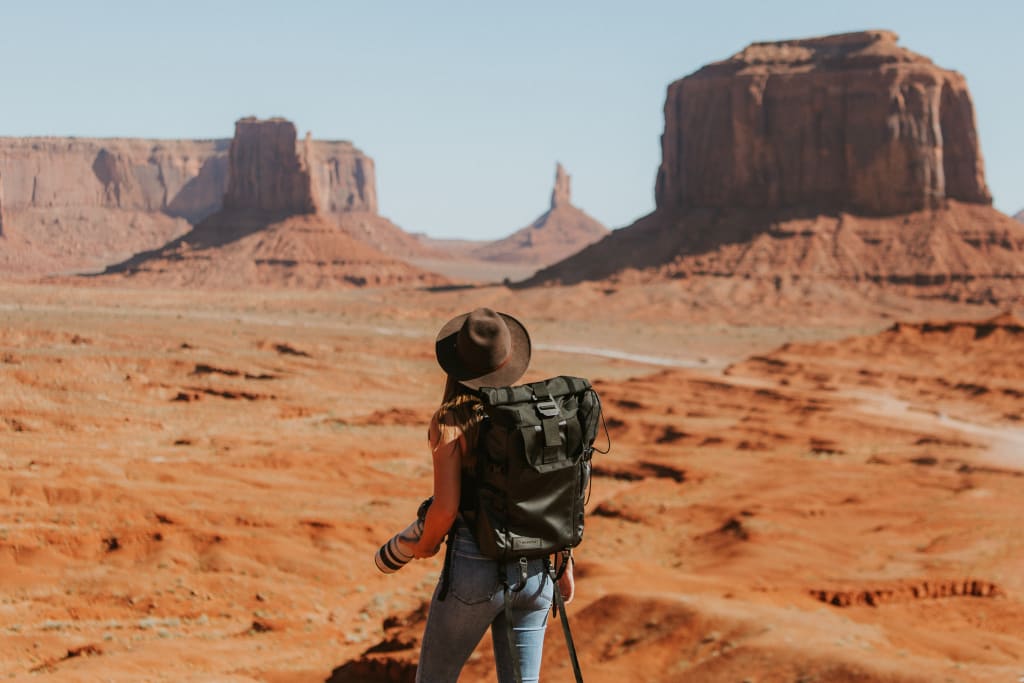 Education is highly valued in American society for numerous reasons. The institution of college has been around almost as long as the nation has, and an education has been a consistent, proven method to guarantee a career path for certain occupations. However, not everyone is interested in occupations that require a bachelor's degree. If you aren't planning on becoming a doctor, engineer, lawyer, astronaut, etc.,then perhaps college isn't necessarily the best path to take you where you would like to go.
Entrepreneurial Kids and the Internet
"Forget college is the attitude that many young people have in today's society. Many entrepreneurial kids appreciate their late teens and early twenties as precious time to explore their freedom, sharpen their selling skills and network with others. As the CEO of Vaynermedia, a social media agency, says, "Kids should get off their parents' bankroll and have honest conversations with their parents about school and expectations versus their own happiness." Instead of following the conventional path of college, sustain yourself by using the internet to make money. For example, you can flip free items from Facebook Marketplace on eBay and make a profit. You can also sell unwanted items on LetGo, Craigslist, Poshmark and other apps. If you have a special skill, you can sell your services as a consultant, or you can work as an independent contractor for companies, such as Uber, Rover, TaskRabbit, etc. Working these jobs will allow you the flexibility to take on internships and work on achieving your business goals.
Volunteerism and Discovery
Parents might ask their teenage kids, "What is a gap year? And why aren't you going to college?" For families who have always attended and graduated from universities, it may be a shock if their child decides to forego the college experience. Many students are undecided so they decide to take a gap year to explore and experience life before making such an impactful life decision. During their gap year, many often visit other countries and volunteer to improve living conditions for impoverished inhabitants. Others decide to pursue meaningful work in a local setting. The main objective of taking a gap year is to find yourself. It's okay if you decide that college is not for you. There are other fulfilling career paths that may lead you to great places.
The Creative Inch
For artistic types who have the creative inch to create stories through novels, dance, movies, art, etc., college can be a great place to learn. However, learning the skill will not necessarily guarantee a clear-cut career path to becoming successful in the arts. Some internships are reserved for college students, but there are many which are open to the public. Sometimes, the best way to learn your art is to immerse yourself in it. For example, the books that your college professor requires you to read are the same ones available at the public library. If you would like to increase your personal education, you can do so without paying an arm and a leg for college. Work on your craft while you are working odd jobs or a basic 9 to 5 job. By prioritizing your art, you will be on the path to realizing your dream.
Working Hands
If you're someone who has always preferred to get your hands dirty, perhaps you should attend a trade school instead of a college. Learn a needed skill, such as those needed in plumbing, maintenance, electricity, etc. so you can obtain a blue-collar position that is better suited for your goals. Other vocational jobs that may require some training but not a college degree include select sales jobs, masseuses, cosmetologists, etc.
With student loan debt crushing young people in the US, many have opted out of attending a university or seeking a higher education degree. As the years go on, it will be interesting to see how colleges and universities in the US will rebrand and encourage more applicants to seek admission at top tier schools. Until then, young people will continue to consider alternative paths to employment, including becoming independent contractors, exploring internet marketing and consulting, and other jobs that provide flexibility