Lessons From University That I Didn't Learn in a Classroom
The University Experiences That Shaped My Life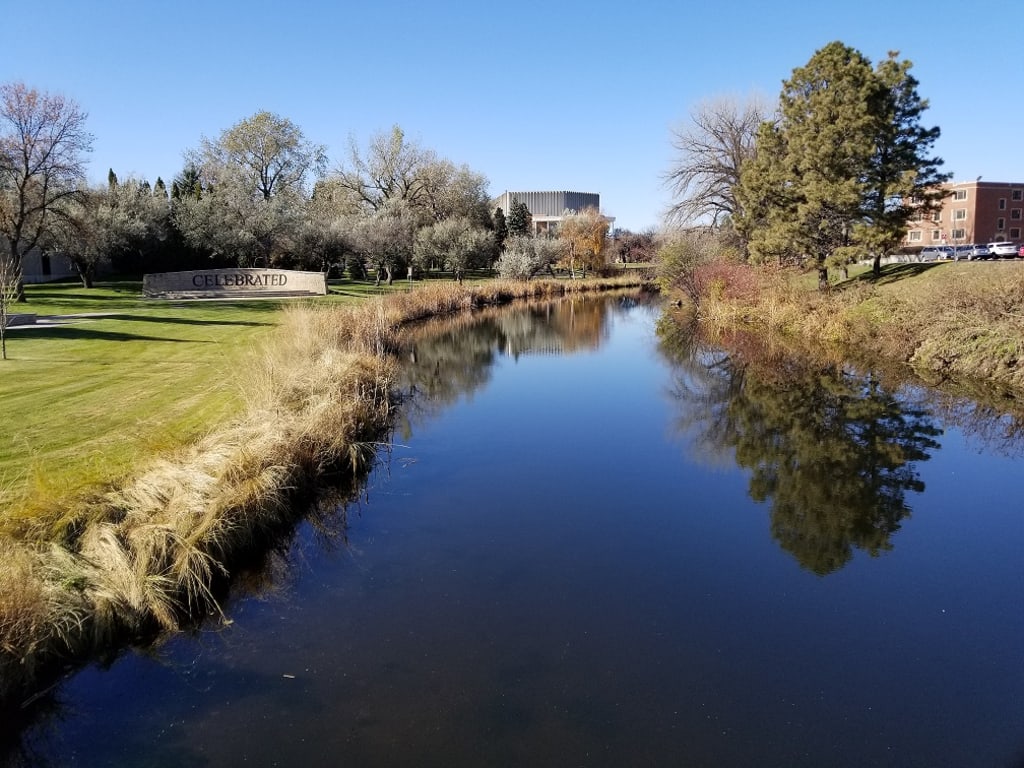 I took this photo of my favorite spot on campus. Appreciate the small things.
Higher education is said to grant you access to better jobs, unlock new careers, and make you a more well-rounded person. In my experience, however, I have found that the most important lessons were learned outside of the classroom.
"You time" should be a priority...
I have always been one to take on more than I could handle. Between extracurriculars, school, and volunteering, I just want to do everything! This became a larger issue in college.
Even on a campus in a small town like Grand Forks, North Dakota, there is lots to do. I quickly found myself wearing myself thin. In addition, college was allot harder than high school. My grades were lower than I was used to, I was not getting enough sleep, and I had little time for relaxation. Prolonged stress created issues in my relationships, a lack of motivation, and burnout. This combination eventually leads to a snowball effect. Your problems will only get bigger and it will be harder to fix.
Some very amazing instructors saw my struggle and encouraged me to set aside time each day to meditate or go for a walk. Even just an hour a day made a world of difference. I found that I was more motivated, organized, and enthusiastic about my studies after setting up a self-care routine.
Without this advice, I don't know if I would have continued school. Burnout affects so many students, often to the point that they drop out. Make your mental health a priority. It may mean the difference between success and failure.
When it comes to friends, look for quality over quantity...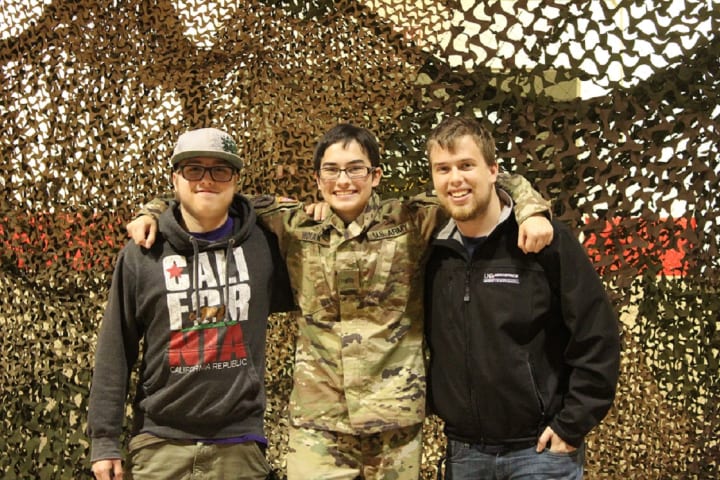 In high school, I often had trouble with friends. Those I thought I was close to would often betray my trust or put me down. Most of these connections were broken off after I decided I was going to school in a different state. It was a new beginning I desperately needed. That being said, I struggled finding connections during the first couple of months at university. I am not very social and it was difficult meeting new people when I did not know anyone here. Through ROTC, however, I soon met some fantastic individuals with similar interests and goals. Our training and experiences have made us even closer throughout the years. Although it may sound trite, I would be willing to die for any of them.
Music was another key place where I met people. Marching band is where I got to meet two of the most important guys in my life - Ethan and Andrew. Ethan and I quickly became friends and eventually started dating. Ethan came to school and roomed with Andrew, who was his friend from high school. Almost three years have passed now. Ethan and I are still together and are in the most secure relationship either of us have ever had. Andrew is still Ethan's roommate and is like a brother to me. These two boys have been with me at my best and worst. They've visited my family, acted as witnesses at my Army contracting ceremony, seen me struggle with managing everything, and so much more.
These two have taught me that sometimes having just a few friends that you can count on is better than having many you are unsure of.
Stereotyping always prevents you from learning...
We all know that it is bad to be racist or homophobic, but we often don't recognize how stereotyping hurts our own growth - even if it is a majority population being stereotyped.
From apathetic military chaplains to strict Jehovah Witness rules, my family has a long, negative history with religion. Growing up, I heard horrible stories about how my grandparents or extended families were raised in toxic, Catholic environments. Also being part of the LGBTQ community, I saw negative stories about how they hated people like me. I saw religion - especially Catholics or Christians - as a source of "evil". While I grew up in an atheist household that rarely discussed religion, I do not blame my family for the views I developed. We all had negative experiences and I simply had not had a positive one.
My view on religion changed after an LGBTQ event at university. This event was an organization fair of sorts - a way to inform students about diversity clubs and services on campus. I was shocked to see representatives from a local church there. Despite my negative feelings towards the subject, I allowed a volunteer from the church to talk to me. He was unlike any religious figure I had heard about. They made it clear that they were there to show their support and learn more about the community so they could educate members at their church. The man was very educated on a variety of social issues and all kinds of religions - not just his own. His openness and kindness made me realize my own hypocrisy. I hated this group for ignorance about LGBTQ issues and for a few bad people my family were connected to. The reality is that many religious people do practice what they preach - love and acceptance.
While I still consider myself atheist and am not passionate about religion, I do not feel that resentment and hate towards this group like I once did. It is easier to advocate for different groups and recognize stereotyping and social patterns now that I recognized my own bias.
Don't let statistics define you and limit your success...
Statistics are important in recognizing social issues and common trends. However, they can also create a dangerous mindset. Just like when we stereotype, when we define people by numbers we often forget to see the individual differences and tend to look at only the negative.
I am a first-generation, low-income student. Statistics say that about only 11% of students like me graduate with a 4-year degree (www.firstgenerationfoundation.org). I am now headed into my fourth year as a duel major and with a job secured through the Army. Have I sacrificed allot and missed many college experiences that my peers have had? Definitely. Would I do it all again? Absolutely.
Even now, it can still be tempting to focus on that number. Maybe something crazy will happen and I won't get to finish school. But I have already made it farther than most. It is difficult to imagine myself as one of the "exceptions". I have always been unusually driven and motivated to make something out of my life. Maybe this is the reason for my success. Maybe not. All I know is that numbers cannot define me. I am an individual with my own talents, weaknesses, and strengths.
Don't focus on a label given to you. Focus on you.
Note to my readers...
Thank you for taking the time to read my story. I hope that you are able to apply at least some of it to your own life - whether you are pursuing a higher education or not. If you enjoyed it, please consider sharing it or checking out my other articles!
Much love and appreciation,
Lorraine Woiak