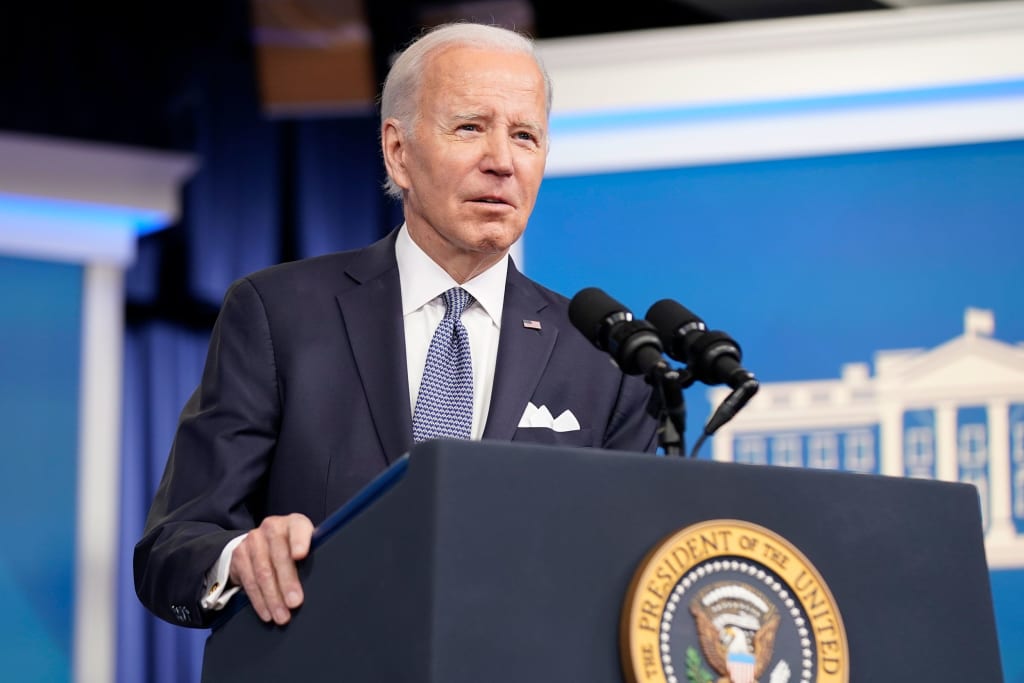 Joseph Biden Jr. was born on November 20, 1942, in Scranton, Pennsylvania. He attended the University of Delaware, where he earned a Bachelor's degree in History and Political Science. Biden later attended Syracuse Law School, where he received his law degree.
Biden began his political career in 1972 when he was elected to the U.S. Senate from Delaware. He served in the Senate for 36 years, becoming one of the longest-serving senators in U.S. history. During his time in the Senate, Biden established a reputation as a foreign policy expert, focusing on issues such as arms control, the fight against terrorism, and the conflict in the Balkans.
In 2008, Biden was elected Vice President of the United States on the Democratic ticket with Barack Obama. The two served two terms in office, from 2009 to 2017. As Vice President, Biden played a key role in shaping the administration's foreign and domestic policies, particularly on issues such as the response to the 2008 financial crisis, the recovery of the automobile industry, and the implementation of the Affordable Care Act.
After leaving office in 2017, Biden decided to run for the Democratic nomination for President in the 2020 election. He won the nomination and faced incumbent President Donald Trump in the general election. In a closely contested election, Biden emerged victorious, winning 306 electoral votes to Trump's 232. Biden was inaugurated as the 46th President of the United States on January 20, 2021.
Since taking office, Biden has faced a number of challenges, including the ongoing COVID-19 pandemic, an economy still recovering from the effects of the pandemic, and a deeply divided country. Despite these challenges, Biden has made significant progress on several fronts, including the distribution of COVID-19 vaccines, the passing of a major relief package aimed at helping American families and businesses, and the re-establishment of the U.S. as a leader on the global stage.
In addition to his political career, Biden is also known for his personal tragedy. In 1972, Biden's wife and daughter were killed in a car accident, and his two sons were badly injured. Despite this tragedy, Biden continued to serve in the Senate and has spoken publicly about the importance of family and overcoming adversity.
Overall, Joe Biden has had a long and distinguished career in public service. From his time in the Senate to his tenure as Vice President and now as President, Biden has established a reputation as a compassionate and experienced leader. Despite facing numerous challenges during his presidency, Biden remains committed to serving the American people and working to build a better future for all.
Joe Biden Services Over
COVID-19 response: Launched a national plan to combat the pandemic and ramped up vaccine distribution.
Economic recovery: Proposed measures to support economic recovery and create jobs, including infrastructure investments and support for small businesses.
Climate change: Re-joined the Paris Agreement and set a goal to achieve net-zero emissions by 2050.
Racial justice: Prioritized addressing systemic racism and promoting racial equity, including launching a commission to study reparations for slavery.
Foreign policy: Restored America's relationships with its allies and addressing global challenges such as Iran's nuclear program and the conflict in Syria.
Infrastructure: Proposed a $2 trillion infrastructure plan to modernize roads, bridges, ports, and more.
Healthcare: Expanded access to healthcare and took steps to lower the cost of prescription drugs.
Education: Proposed a plan to make preschool and community college free for all Americans.
Immigration: Reversed many of the previous administration's immigration policies and is working to pass comprehensive immigration reform.
Gun control: Took executive action to strengthen background checks for gun purchases and reduce gun violence.
Environment: Reinstated protections for public lands and wildlife, and restored America's commitment to international environmental agreements.
LGBTQ+ rights: Issued an executive order to protect LGBTQ+ people from discrimination in healthcare, housing, and other areas.
Women's rights: Took steps to promote equal pay and reproductive rights, and named a historic number of women to top government positions.
Veterans: Proposed a comprehensive plan to support America's veterans and their families.
Cybersecurity: Increased efforts to protect America's digital infrastructure and combat cyber threats.
Reader insights
Be the first to share your insights about this piece.
Add your insights