It Gets Better, I Promise
What I Realized from Visiting My Old High School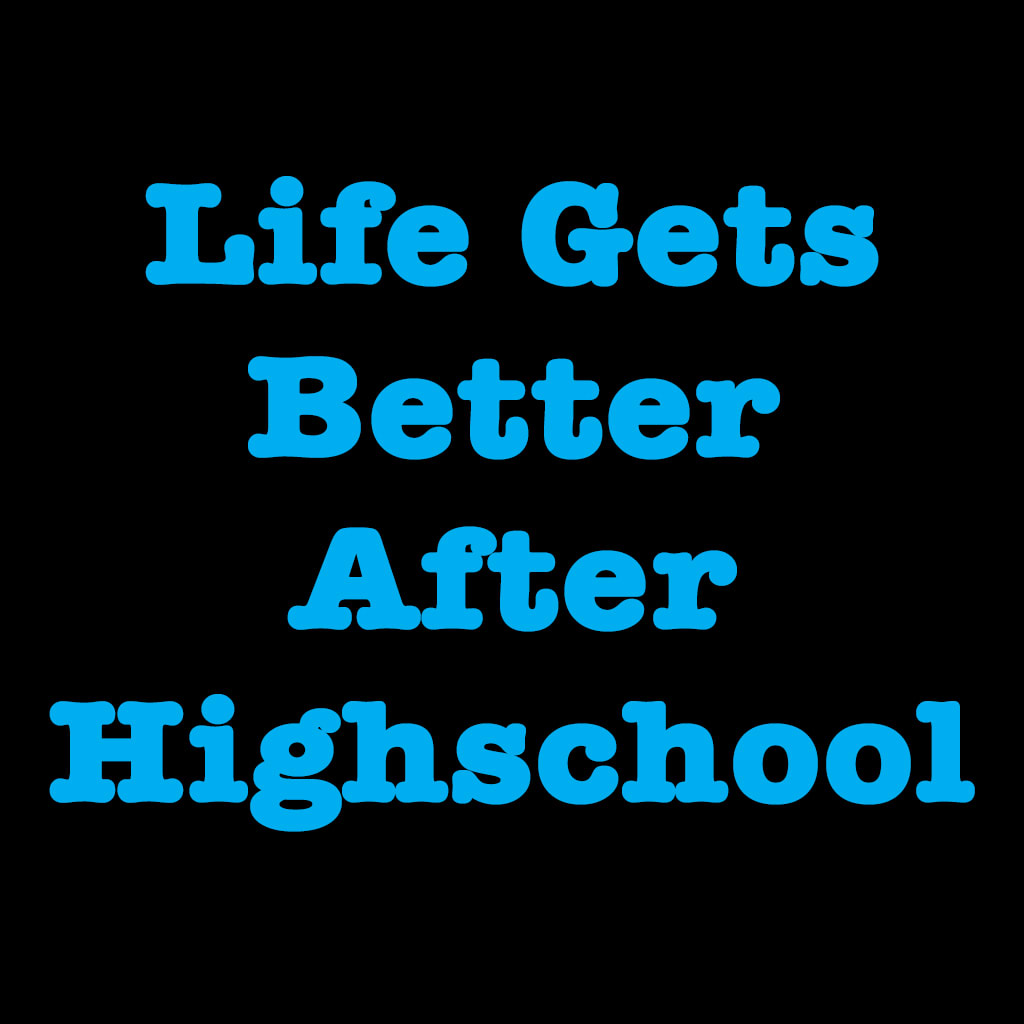 Today I had an interesting experience; I had to get my transcripts to apply to college by going directly to my old high school. I've heard other schools will mail it for you if pay 12$, but my old high school make you come get it for 5$. Not only would they make more money if they mailed it for you, but it would prevent older people walking around in a high school. A building full of under-aged gullible teens. I can't help but feel there wasn't a lot of thought put into this, but that was the exact problem I noticed during my brief visit there. The whole system didn't make any sense.
The road to the school meets a dead end, which is awful for traffic. This negatively affects both employees and students. It was super easy to walk in, no one questioned me. The only thing that would show any safety measure was a sign that read, "All visitors must report to the main office first." There wasn't even an arrow pointing to where the main office is. So I reluctantly followed the instructions and went to the main office. When I first walked in, jokes and laughter turned to awkward silence. They then seemed annoyed that I was in the wrong room looking for my transcripts... so I don't need to check into the main office? While walking towards the guidance office I noticed a middle aged blonde woman outside that appeared to be doing nothing... I want a job where I can do nothing.
I walked inside the guidance office where the only person was young girl doing her homework. I saw a sign that said "Transcripts 5$" so I waited by the sign. A student came behind me and started waiting too, then another student. Then one of the women who was in the main office came in and looked very confused to not see anyone in the guidance office and left again with papers. While I was waiting I saw an old art teacher making copies of something, she didn't seem to notice or recognize me. I looked at the office's to see if my old guidance counsellor was still working there, I couldn't find her on any of the doors, but I also couldn't see all of them. Finally, someone came back to the office to help… and it was the blonde lady outside doing nothing. She got my transcript ready and put in a pretty envelope and warned me not to open it because then it won't be accepted by the college.
While walking out I could see some of the students, it was really weird seeing different people then I went to school with. Some of the teachers were the same but the all of the students where completely different. High school is a community you're not welcome to stay in for more than 4 years, you were never meant to stay long… it just feels like an eternity while you're there. I couldn't help but feel that all those horrible times and those socially awkward moments mean nothing now. I'm free from that horrible place and I need to start acting like it. I need to let go and find a place that I can actually belong in.
What I am trying to say here is that if you are in high school and you are depressed, it's actually not your fault. It's your high school's! There is no community, there is no mental health support, there is no school spirit and there really is no real chance of being happy in such an institution. I promise things will get better; believe me. Just please be strong in the meantime.