Is It Worth Becoming an HVAC Technician?
Benefits of Entering into This Field, and How to Enter this Profession!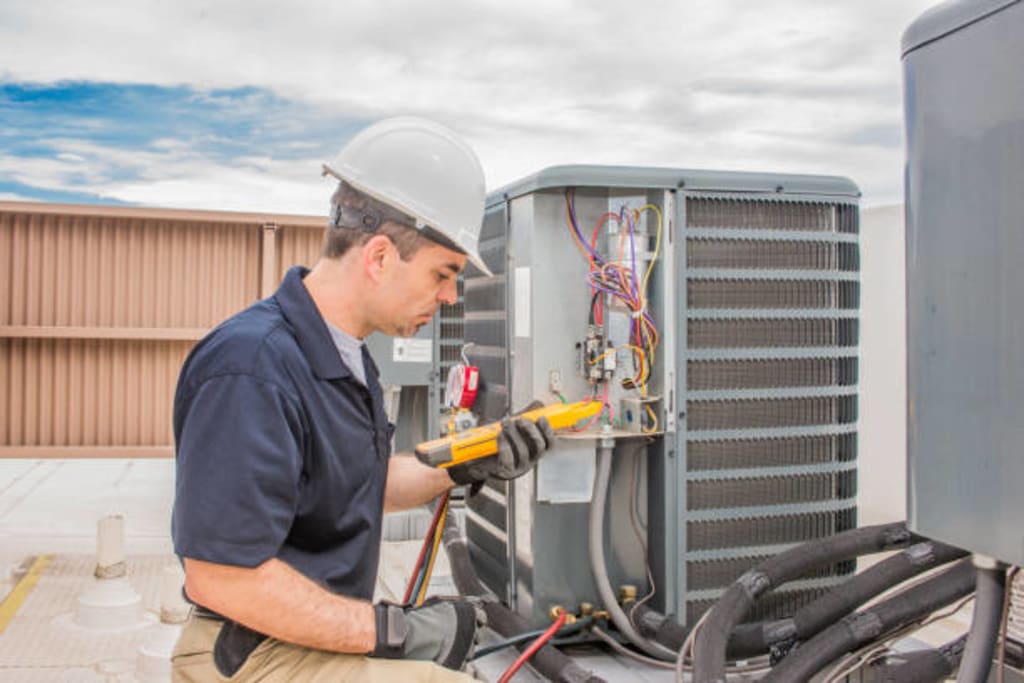 You might come across many employment opportunities for HVAC technicians as you start looking for a new job. You may be confused about what they do and their career outlook! Does a career as an HVAC system technician in MI sound fulfill or interesting? We know it's a fantastic job!
This post describes what HVAC technicians are, the benefits of entering into this field, and how to enter this profession!
HVAC technician-
The full form of HVAC means heating, ventilation, and air conditioning. As a technician, you would be required to handle installing, maintaining, and repairing these machines. If you want to choose this career path, you should be familiar with how to operate and install these devices securely, as these systems are essential to the comfort and safety of our homes and workplaces. Keep reading this article to find out more information about this career!
Benefits of becoming an HVAC technician-
HVAC technicians can earn well whether they deal with residential or commercial projects. These professionals are believed to have one of the highest-paying manual labor positions among all occupations. The exact salary varies from place to place and job responsibilities. These days, many people are needed to fill HVAC technician positions.
It has been observed that the number of HVAC jobs is predicted to increase by 21% in the coming five years. When compared to other professions that people find difficult to obtain and maintain, HVAC specialists can relocate wherever they desire and easily find work at most places.
Every time HVAC technology improves, someone needs to create a new system and help property owners upgrade and replace their outdated systems. This calls for the expertise of an HVAC specialist. Whether you want to install the system in your home or business, you will need the assistance of an HVAC system technician in MI.
Other advantages of being an HVAC technician are described below-
If you do not appreciate sitting in an office or staring at a computer screen, you may want to explore working with your hands and on your feet in this career field.
As technology advances, you will need to develop and enhance your skills as an HVAC technician. In short, you will develop innovative problem-solving skills.
This job necessitates frequent travel. Whether you work in a commercial or residential situation, you'll most likely be visiting new places!
Some people prefer working alone! But if you like to work with a team of your colleagues, this is the appropriate employment opportunity for you.
You can choose to enhance current HVAC systems if you enjoy working more technically. You can potentially work as an installer, technology developer, or any other career opportunity related to HVAC systems. But make sure you get the training from a well-reputed institute before jumping into this career path.
The HVAC sector constantly seeks ambitious employees to fill leadership and management positions. If you decide to get training in HVAC System Technician MI from a licensed and accredited institute, you can learn the skills from a team of highly experienced instructors.
You can discover professional advancement and job satisfaction as an HVAC technician in any state you choose! But you must learn the requirements to become this professional.
How to Become an HVAC System Technician?
The simple career path to becoming an HVAC technician is one of the reasons why many people choose to work as these professionals. You must follow these three easy steps to enter this field-
Complete the basic educational requirement.
Enroll in an accredited training institute to learn the necessary skills.
Prepare for an exam and pass it to become certified.
Once you have obtained your technician license, you can start looking for HVAC positions. If you have taken training from an institute that offers job placement assistance, you could get an entry-level job easily. This is because their career counsel will work with their partners to land you a better job as a fresher.
Is it worth considering this career path?
If you need a simple answer to this question, then Yes!
The process of becoming an HVAC technician is fulfilling. This job itself is rewarding. HVAC professionals enjoy working outside while continuously learning new methods and techniques! If you are from Michigan and wish to choose this profession, you can consider contacting Abcott Education. It's a well-known accredited and licensed training institute known for delivering exceptional educational programs to gain expertise as a service professional, including HVAC system technician in MI, at an affordable price. You can call them to learn more about their training programs and fees!
Reader insights
Be the first to share your insights about this piece.
Add your insights