How to Make an Explainer Video Your Audience Won't Forget
(And why you should!)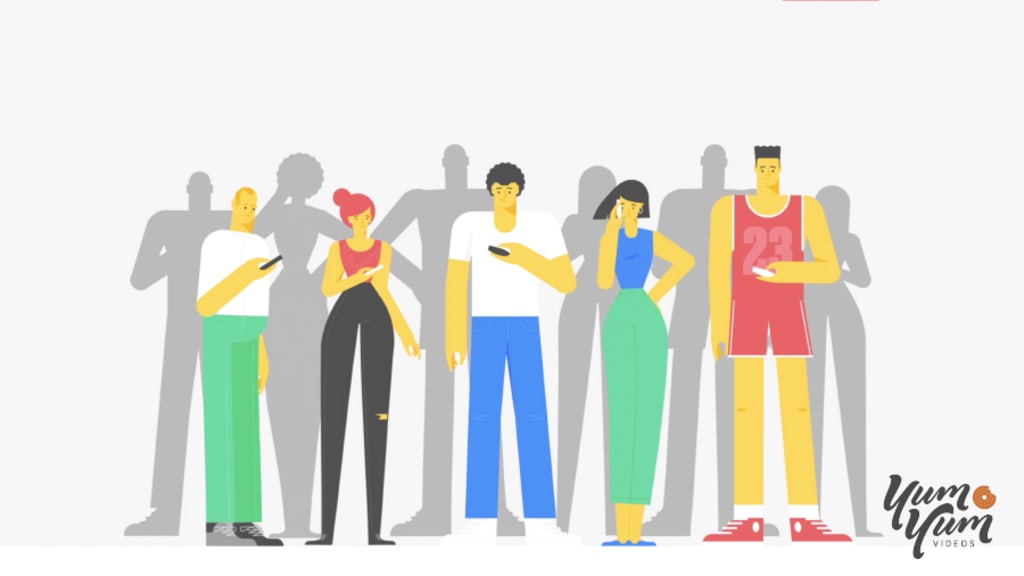 In the age of hyper-communication getting your message across as a brand or content creator, far from being easier, can sometimes be frustrating.
Even though your audience may seem within easy reach in a practical sense, most people hardly ever focus on a single thing online. As they hear what you have to say most people are simultaneously doing and processing a lot more other information.
So, the crux of the matter is not just to reach your audience, but to hook them enough to arouse their interest and curiosity.
Good news is that an animated explainer video is one of the most cost-effective tools to overcome that challenge as they excel at delivering a message in a fast, compelling, and approachable way.
That said, not every explainer hits the spot as there are a lot of crucial building blocks that make the formula work!
In this piece, we are going to give you a rundown of these elements, alongside tips to help ensure that the next explainer you work on hits the spot.
Let's jump right in!
Build Your Videos Around Your Audience
It may seem an obvious thing, but many brands don't have clarity when it comes to this topic. And the truth is, no matter how good your content is, if you don't have an audience for it, is not going to help your brand grow.
So first, figure out who your video is for!
Your brand identity is key, and it should help you define your audience. So be sure of who you are as a brand and what might set you apart from the rest. You also have to think in terms of niches when figuring out who your explainer is for.
There is no point in trying to appeal to someone who is not interested in your brand and probably won't care about what you have to offer. It's a waste of time and resources.
Last, but certainly not least, effectively defining your audience from the get-go will help you find the right tone and voice for your video. So, it pays off to take the proper time to do the research.
Here are some examples of different techniques and tools to help you understand your audience:
Demographics uses statistics to study the change in a group of people and is a fast way to filter up to your best customers.
Psychographics tells you a lot more about what your customers care about, it's qualitative market research that uses psychology.
Online analytics, you can use free platforms such as Google Analytics, and these can reveal patterns of use or points of interest you can use to improve your video.
6 Development Cues that Can Help Your Explainer Stand Out
Most explainer videos follow a 3-stage formula that's hugely responsible for their effectiveness as marketing pieces.
But beyond their basic component structure (of which we'll talk a bit more later), there are some approaches you can (and should) take when making explainers meant to resonate with your audience.
Be Generous with Information
Information is useless when is not shared. And when customers sense there is something you are strategically not saying, they might get disappointed or quickly lose interest.
Be honest and transparent in your explainers and they will not only get invested in your message but will come back for more.
Keep It Simple
Explainers excel at sharing processed and simplified information. Stay away from long introductions people will skip, go right to the heart of it. Make the most out of your video's runtime so that people stay all the way through. Your audience will appreciate it.
Make explainers that get the message out fast and easy. Less than two minutes is the optimal video length, so shorter is better.
Accessibility and Approachability are Key
How many times have you been somewhere where you can't listen to a video so you simply skip it even if it was something you were interested in?
"Subtitles on" is becoming a trend for a reason and one that is worth following. People are more likely to stay if they can follow your content even with speakers off.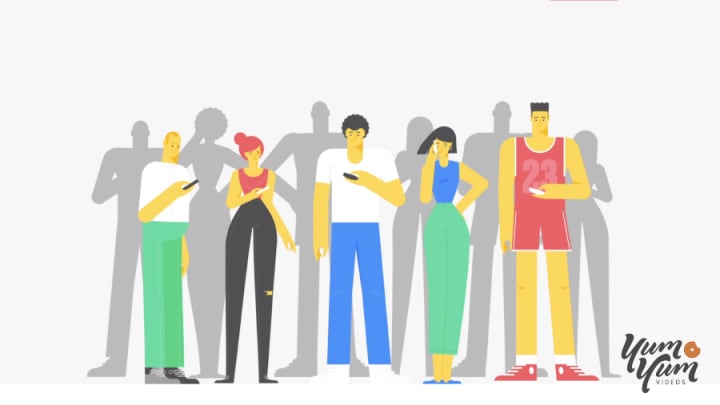 Be Original
Inspiration is key and has nothing to do with copying. Do some research. What do videos you enjoy look like? What catches your attention? Be curious. Study the market and brands out there.
Then, combine all that information and ideas with the endless flexibility of animation to illustrate your message in unique and compelling ways that people can attach themselves into.
Effective Branding is Crucial
Make your videos unique. You want your audience to differentiate your videos from others, and you want your brand to be instantly recognized. But unlike commercials, most explainers work best when they avoid being overly promotional. What to do then?
Make sure to subtly incorporate your company's typography and visual and sound effects (like jingles) into your piece. Outsourcing these assets is often a good idea, as you need to develop a distinctive style and format, and keep those elements consistent so that you'll start fledging a distinctive yet familiar style for your explainers.
Optimize for Different Platforms and Formats
Consider where your video is more likely to be viewed (which goes back to the point of understanding your audience, and how they tend to consume content!)
Watching a video on a phone, tablet, or a tv screen are very different experiences, and you should consider these technical differences as you work on your piece's visual assets and format.
3 Production Elements to Keep in Mind for Stellar Results
When crafting your video there are many aspects to keep your eyes on to make it work such as quality, length, or brand identity. That said, before you go, we wanted to talk a bit about three that we feel have the most to say on whether your video sticks in your audience's mind, or doesn't.
You Need a Killer Script
It might sound a bit obvious, but bear with me for a second.
People love stories and that's one of the reasons the explainer video formula works so well in marketing, as behind every great explainer there's a great story your audience can connect with.
Emotions give you a powerful way to hook your viewers, so have them feel identified with your message. Craft a story specifically for them!
Pay attention to the opening scene: you only have one chance to capture your audience. Like most marketing content, explainers' works best when kept under the 2-minute mark. So, you don't have that much time to impress your audience. The first 10 seconds of your video are crucial, it's all you have to hook or lose your viewers. You must give them a reason to keep watching!
Using compelling lines such as intriguing questions or interesting premises directly related to their pain points can help you create an attractive opening.
Make the Most out of Animations & Unique Visuals
Adding animation to an audience-centric story can create a highly effective combo.
Adding a dose of humor and personality into your explainers' visuals with animation can help you to connect with your audience while standing out from the competition.
You can, for example, introduce your ideal customers as animated characters, and have a story that's both charming and visually dynamic to not only help them see themselves reflected in the content, but to keep them entertained all the way through!
Take Some Time to Optimize Your CTAs
Clarity is another distinctive element of explainers, so clearly telling your viewers what to do next is crucial.
Do you want them to contact you? Do you want them to subscribe or fulfill a form? If they watched till the end, it's because they are probably interested in what you have to offer so, take advantage of it! Adding a call to action is key to make viewers interact with your brand.
Wrapping Up
In a world that is bombarded with information, video content is a must when it comes to gaining visibility.
The real challenge when delivering a message is to be creative but still effective and compelling. Luckily, the aim of an animated explainer video is precisely that.
If you are thinking about using this amazing marketing tool keep in mind all the elements we previously talked about and just get started!
product review
I'm an audiovisual designer, video marketing expert, and founder/CEO of the explainer video company Yum Yum Videos. Besides running the business, I'm a lifelong student of Chinese philosophy and a passionate geek for all things sci-fi.
Receive stories by Victor Blasco in

your feed