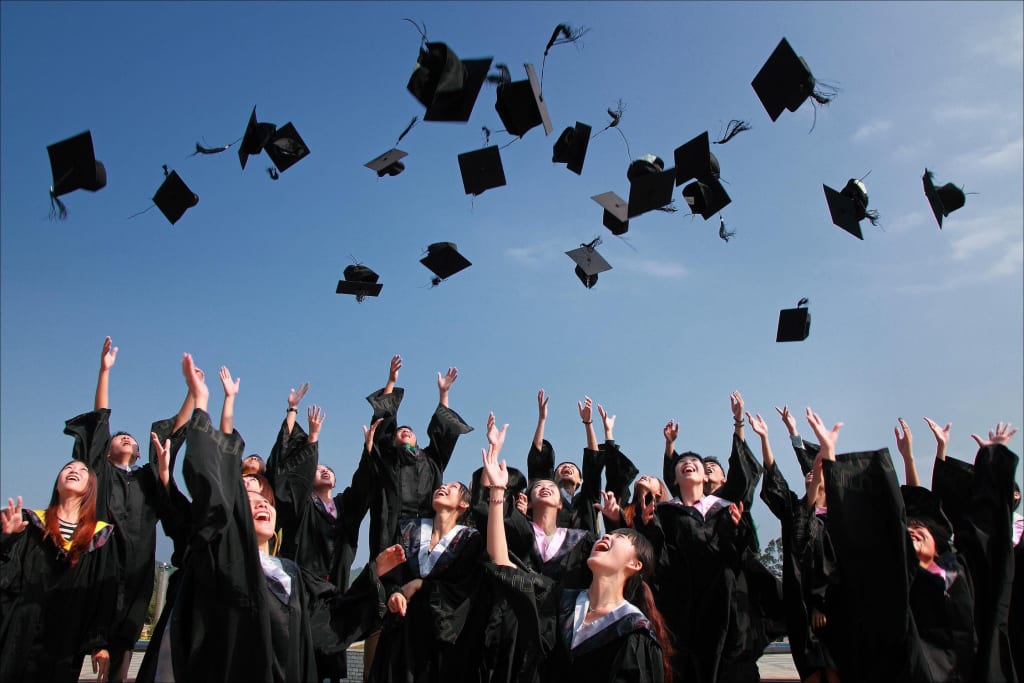 So your place is confirmed, your accommodation is sorted, and you're ready to start this new adventure at university. It's a big turning point in anyone's life, and there's so much you have to get sorted in order to be ready and to hit the ground running on freshers' week and to get you set up for the start of your course. There are quite a lot of things to consider, but as it's likely you'll be tight for space in your new student accommodation, you'll have to be selective about what you take to university, and what you leave back home. So hopefully this will help, and serve as a sort of checklist for what you'll need to start university the right way.
Equipment For Learning
Well, let's start off with your studying supplies. Don't forget, that's the main reason why you're at university, isn't it? It's likely that you'll have a few bits left over from your A-Levels, so you can save some money but reusing things like pens, pencils and everything else in your pencil case. You may also have a few lined notepads kicking around too. But the best investment you can make at university is getting your hands on a laptop. Now, if you already have one you're sorted, but because everything is digital now, including university submissions, getting one is kinda important. For big purchases like a laptop, and just generally for everything else, you might want to start using your student discount. However, most places need student cards or confirmation from your university, which can only come after you enroll on moving-in day. So to circumnavigate that, using a site like Promo Codes For can really help you in saving money on all these purchases. They have a whole range of discounts from recognizable high-street and online names such as Currys-PC World, Debenhams, Urban Outfitters, and Dunelm, meaning you can save on all your pre-university shopping.
Kitchen Chaos
I hate to break it to you, but there's a risk of any kitchen equipment you have going on a walkabout, especially when you share a kitchen with a big number of other students. In some instances, you could be sharing a kitchen with up to nine other people. However, the kitchen is the most likely place where you'll need to buy a whole heap of new equipment. If your parents do have some additional utensils and pots & pans lying about, it might be a good opportunity to ask about taking them to university with you instead of buying a load of new kitchen essentials.
So what will you need? Well, let's go through the basics. You'll need at least four dinner plates, four medium plates (sometimes called dessert plates) and four cereal bowls, as well as two drinking glasses, two mugs, and a cutlery set. To make it easier, you can normally find the crockery all in one set. To actually cook your food you'll need at least one baking tray, potentially a pizza tray as well, a set of saucepans and a frying pan. Again, you can usually get the saucepans in a set. And to prepare the food you'll require some chopping boards and a selection of sharp knives. Things like cheese graters, mixing bowls and pitcher jugs are also useful things to get if you know you can get some, use out of them. I don't think I took my cheese grater out of its plastic until my second year. Now you know what to get, then you'll just have to decide what to cook. If you do want some good recipe ideas, looking here isn't a bad shout.
As student kitchens are typically bereft of a dishwasher, make sure you bring things like dishcloths and washing up liquid so you can actually clean your stuff. If you have your wits about you, there's a good chance you can get through living in halls with your kitchen items largely intact. After my first year, I lost a spoon and a colander, but somehow came out with two extra plates (I found them in my cupboard and no one else claimed them, so technically it wasn't stealing).
Where the [redacted] Happens
If you're not cooking, not in seminars or lectures and not going out, you'll be spending time in your bedroom. And it's also where you might bring back an odd friend or two for a "sleepover," so you'll want to have everything in order in your bedroom in order to impress. Getting your bedding right is important. Your accommodation will supply you with a mattress, but you'll need a mattress protector as well as a duvet, pillows, and covers for both of them. Which might mean you'll need to get your head around the tog rating system. To make the bedroom your own, this is where you can totally express yourself by doing something like adding fairy lights, putting up posters, or getting a house plant. Also, you could be sharing a bathroom or, if you're lucky enough, you'll have an en-suite, so you'll just need to bring all the bathroom stuff you currently use, as well as some flannels and a few towels.
So hopefully you'll have a better idea of what you'll need to start your new life at university on the right tracks. Have a great time!