How to choose the right Preschool for your child?
We understand that selecting the right institution can be a difficult task, so we have compiled an informative guide to assist you in resolving this quandary.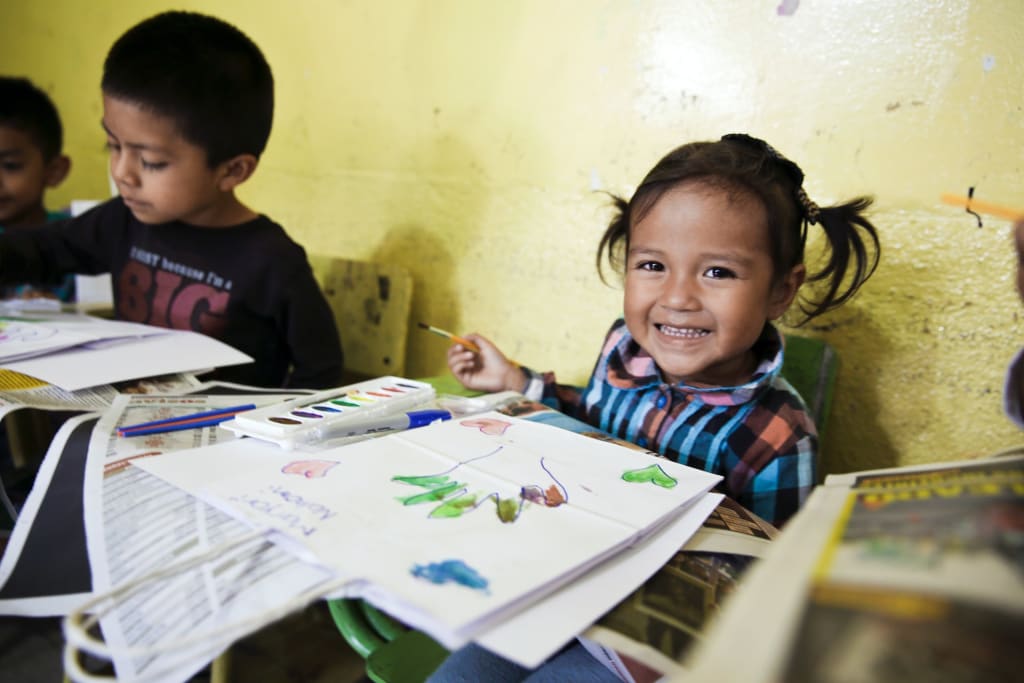 Photo by Nicole Leeper on Unsplash
Preschool is the first stage in a child's development of important social and communication skills. The values and lessons learned during this period can have a significant impact on the child's future growth trajectory. But, with so many preschools to choose from, how does a parent know which one will help their child reach his or her full potential?
We understand that selecting the right institution can be a difficult task, so we have compiled an informative guide to assist you in resolving this quandary.
The child:
We all have different hobbies, pursue different passions, and tend to do what we want; children are no exception. What is best for one person may not be the best for another. Some toddlers are exuberant, while others are reserved. Some are jumping, climbing, and dancing from one location to another, whereas others are quiet, brooding, and prefer to be less boisterous. As a result, when looking for a preschool with preschool lesson planner, keep the child's behaviour patterns and character traits in mind.
Teachers:
They have a significant impact on a child's upbringing. When permitted, try to visit the classroom and observe how the teacher interacts with the students. The most important and determining factors are signs of warmth, generosity, and impartiality. Also, observe how they interact with their students as this is a great way to determine whether or not that person is appropriate for the toddler.
Environment:
Take a walk around the classroom, checking all four corners if necessary. It should, of course, be neat, clean, and, most importantly, sanitary. It should convey that the children can spend their time there happily and enjoyably. It should also have a sense of playfulness and warmth. Grey and white walls appear drab. The rooms should have bright colours, cartoons, and drawings that appeal to children. All of this may appear insignificant, but it has a significant impact on a child's imagination and overall personality development.
Sit on the floor and observe things through the eyes of a child. Check to see if the nearby items are within the child's reach and easily accessible. Examine the ergonomics of the chairs, desks, workspaces, and so on; they should be both comfortable and safe. Last but not least, inspect the restroom. Outside of the home, toddlers may find it intimidating to use the toilet, especially if they are alone. Toilets should be located within the preschool. Another factor to consider is cleanliness. If the toilets are filthy, the child is at risk of contracting an infection.
Thus, before selecting a preschool, consider the school's atmosphere and surroundings.
Co-students:
Attempt to observe a class in action. It is critical to watch how children interact with one another: are they friendly, affectionate, and warm, or are they grumpy and hostile? It is obvious that children will get into scrapes, but this does not necessarily imply that the environment is incompatible or hostile. It is critical to observe how the teacher intervenes and settles these disputes. The way children interact and mend fences speaks volumes about how social skills are taught. Observe the behaviour of other children as well. Are they afraid of the teacher, or are they open and honest? These minor details make a significant difference. Toddlers should be open to social interaction and not tense or nervous.
The location:
For the majority of parents, the closer the preschool with better preschool learning aids, the better. It is certainly worth considering, as not everyone has the time or desire for their children to travel by private car or school bus. Choosing a location within a reasonable distance benefits both the parent and the child. Furthermore, having the school nearby is always preferable in an emergency.
Keep in mind, however, that travelling with other children gives the child more time to interact with friends or make new ones, which leads to faster development of social and communication skills.