How to choose interior design wisely for optimizing your home
Learn which interior design elements best match your home with this comprehensive guide. Understand which styles and colors to choose for optimizing your interiors today!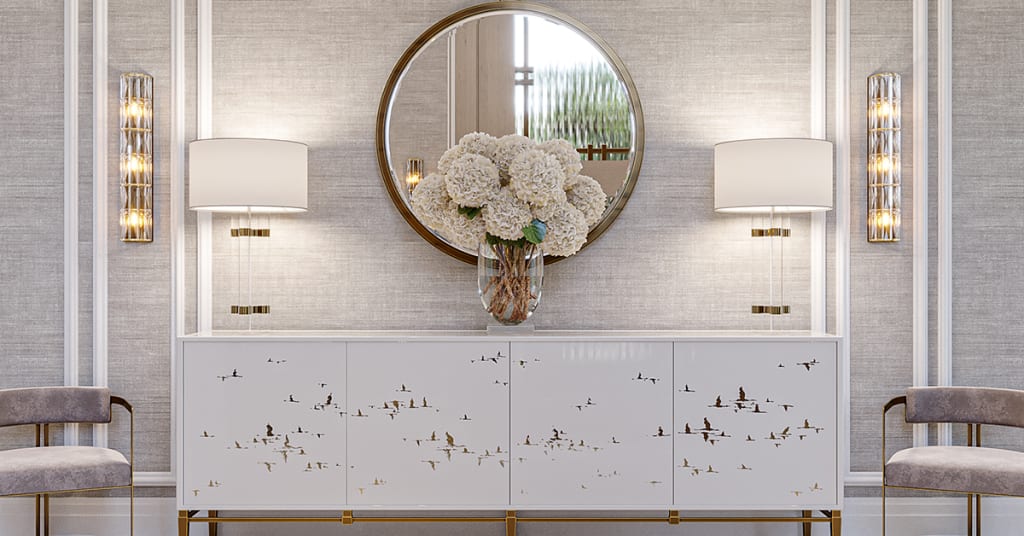 When it comes to choosing the right interior design elements for your home, there are a few important things to consider. This comprehensive guide will help you identify styles and colors that will best match your home and optimize its interiors.
Choose Soft Furnishings in Neutral Tones.
It's important to start your interior design journey by considering the functionality of your home. Think about what kind of activities you'll be doing in each room and plan accordingly. For example, if you have a living room that will be used for entertaining guests or watching movies, you should choose comfortable seating with plenty of space for relaxing.
You should also consider the elements and principles of design that can help you create a space that makes sense. Think about lines, shapes, textures, colors, and patterns to craft a look that is functional and aesthetically pleasing. Make sure to stick with a single-color palette to keep your room looking cohesive and carefully arrange pieces in balanced compositions. Consider bringing contrast into the room through lighting fixtures or artwork with bold hues as well. By considering these elements, you can create beautiful interiors in no time.
Choose Soft Furnishings in Neutral Tones.
Soft furnishings like throws, rugs, and cushions can make a room feel cozy. To create a balance in your home, opt for neutral tones such as beige, gray and white when selecting these items. This way, the furniture and other accessories in each room can be switched up to easily bring a different look. Plus, sticking to neutral tones allows you more flexibility when changing styles down the line!
Make The Most Of Natural Lighting To Elevate Your Space.
Natural light has a dramatic effect on the atmosphere of any room, adding warmth, brightness and creating fluidity between areas. To get the most out of this free resource, consider changing up window treatments or opting for glazing to add formal touches. Where you don't want too much direct light, use curtains or blinds to create a sense of intimacy without making your home feel closed-off.
Don't Forget About Texture For Visual Effect.
Don't forget about the effect of texture in any space. Texture is an incredibly powerful visual element that can make a room beautiful and inviting. Think about soft materials like wool, velvet, or silk for curtains or upholstery, as well as natural woods and stone elements to add interest to your interior spaces. Choose textures that match your overall color palette—play with different textures to make small spaces more interesting.
Consider texture and color when choosing accessories like pillows or throw blankets. Use texture to draw the eye around the room, accentuating different elements, walls, and seating areas. You might find that a combination of colors, materials, and textures is what you need to make a space more visually interesting. Choose fabrics that feel comfortable to the touch so that people want to linger in your home for longer periods of time. With these tips in mind, you'll be able to create amazing interiors that are both unique and comfortable!
Invest In Quality Pieces That Will Last for Years to Come.
Even though trends come and go, it's important to invest in pieces you know will last. High-quality furniture, rugs, and artwork can be expensive but they will look great for many years. Add exclusive design elements like eye-catching wallpaper or unique light fixtures to make your interior spaces truly stand out. With quality pieces that are timeless, you won't need to change out your décor when the newest trends come around.
Final Words
If you don't have prior experience of designing an interior. you can hire the best interior designers in Dubai. They can handle the rest.
They will suggest you more designs and colors that suits your taste and your environment.
Reader insights
Be the first to share your insights about this piece.
Add your insights