How good preschools help nurture a child's creativity
Here are some ways that preschool learning aids can help a child's creativity and broaden their horizons in various aspects of life: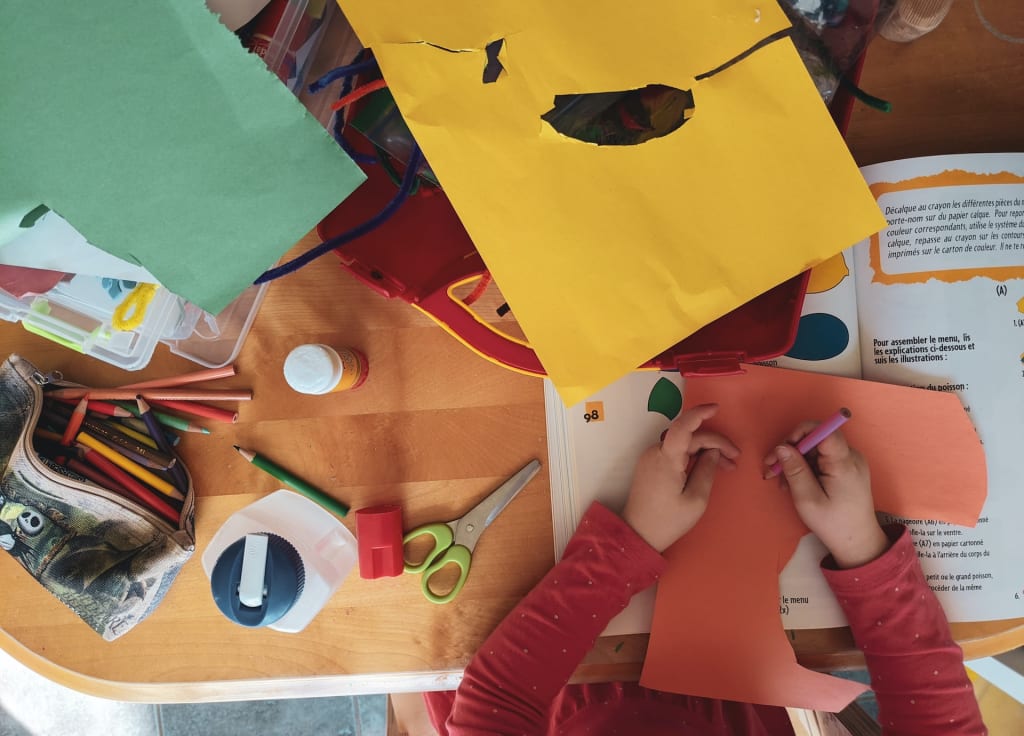 Photo by Sigmund on Unsplash
The first seven years of a child's life are critical for overall mental development. This is due to the fact that much of the learning and cognitive development occurs during this time. For parents, the question of how to make the most of these seven years remains daunting.
The answer varies, but a good pre-school or daycare school is a tried and true way to sharpen a child's intellect, boost creativity, and promote overall development.
Here are some ways that preschool learning aids can help a child's creativity and broaden their horizons in various aspects of life:
Cultural activities
Drama, dance, singing, and fancy dress competitions, for example, serve a much larger purpose than mere entertainment or recreation. These are platforms for children to express their feelings, emotions, and talents, among other things. Needless to say, they also stimulate children's imaginations by allowing them to play the roles of famous superheroes, experience what it's like to perform, and see things from new angles. Furthermore, these mediums are very effective in increasing a child's confidence, vocabulary, and mental presence. As a result, a school that includes and values extracurricular activities like these is always recommended.
Arts and craft DIYs
Painting with watercolours or making miniature statues out of clay are both excellent ways to tap into a child's creative potential. A child's intellectual, physical, and social development will benefit from having designated periods for these activities in school. They also provide an outlet for a child's imagination while improving memory, promoting visual learning and decision making skills, and other benefits. The list of advantages is extensive. The activities themselves must be designed with the goal of learning in mind, rather than simply being enjoyable pastimes. As a result, a preschool that does not overlook the true benefits of these subjects is the one to prioritise.
Smart classrooms
Audio/visual mediums are extremely important in the learning process. Interactive illustrations and sounds aid in the development of a child's creativity and imagination. They greatly aid in the understanding of abstract concepts and simplify the operation of specific phenomena. For example, the Solar System, which children may find difficult to understand through verbal or written communication, could be easily explained through a quirky cartoon or animation. Many excellent preschools have embraced this method of instruction and built Audio/Visual-enabled classrooms.
Play area
Learning should not be limited to the four walls of a classroom. Children are supposed to run, jump, crouch, roll, and be generally active. According to the findings of a study, learning outside is not only a fun and novel experience for children, but it also helps them focus when they return to the classroom.
Engaging children in outdoor activities such as swinging in the park can help them grasp the concept of oscillation. The law of gravity can be demonstrated by launching a tennis ball into the air and watching it fall back down. Similarly, identifying shapes - squares, rectangles, circles, and so on - and placing them in their appropriate spaces on a puzzle will teach children how to visually recognise and measure different objects. Activities such as building a sandcastle or a house of cards can teach them the fundamentals of architecture.
These methods will not only alter a child's perception and analysis of things, but will also result in an increase in creativity, mental cognition, and physical performance. Excursions to relevant places to learn about the environment, how to care for it, how things work, and so on are an extension of a school's "play area." Something else to think about when selecting a playschool/preschool for a toddler.
School environment
Home is a safe haven for children. For some, leaving the house, especially on the first day of school, can be intimidating. This is where the school environment can help the child feel more at ease. Teachers must be friendly and forthcoming in order for children to feel at ease in a setting that does not make them feel confined. This builds trust and encourages two-way interaction. If the environment is socially restrictive, children will avoid expressing their opinions and sharing new, creative, and innovative ideas, and they may struggle to come out of their shells. This will inevitably suppress their social skills and critical thinking abilities, which are required to foster creativity and build strong emotional bonds with peers and adults.
These are some considerations for all parents when selecting a preschool/playschool that will benefit their children's development. A preschool with a unique curriculum and preschool interactive activities should be at the top of the list.
At the end of the day, when choosing a preschool for their child, parents must consider their child's overall growth prospects - physical, mental, and emotional. This is an excellent time to conduct research and plan for the upcoming school year.
Reader insights
Be the first to share your insights about this piece.
Add your insights