Haroun Released from Prison
Controversy and Criticism Surround the Release of Ahmed Haroun from a Khartoum Prison after a Decade in Custody on War Crimes Charges.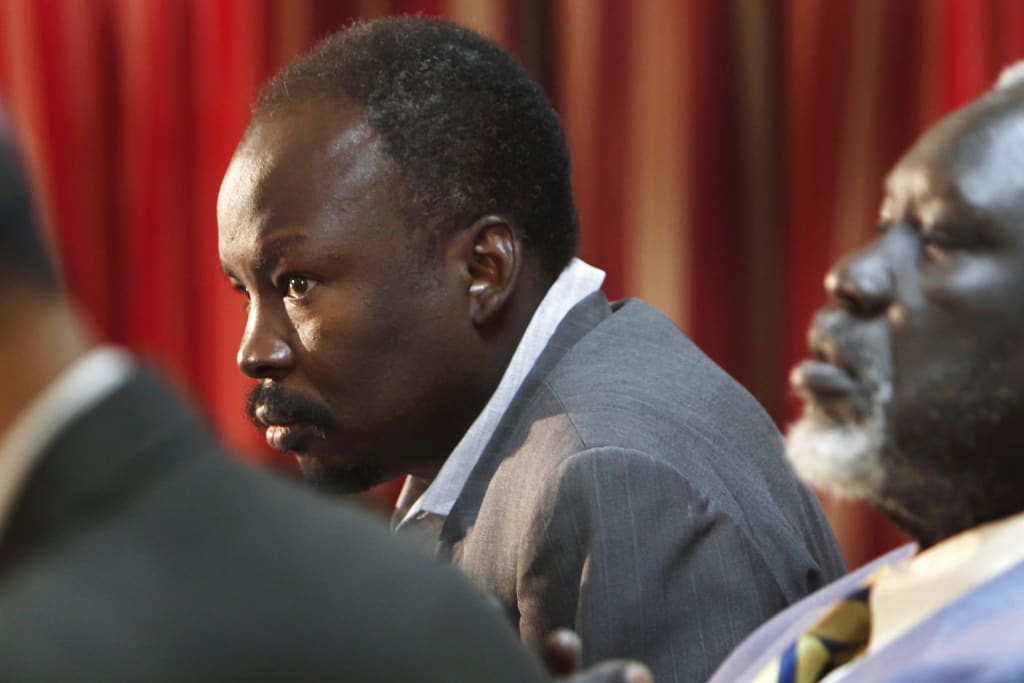 Former Sudanese minister Ahmed Haroun, who was wanted on war crimes charges, has been freed from a Khartoum prison after being held there for nearly a decade. Haroun, who was once the governor of Sudan's war-torn Darfur region, had been wanted by the International Criminal Court (ICC) on charges of war crimes and crimes against humanity.
The ICC had indicted Haroun in 2007, along with former Sudanese president Omar al-Bashir, for their alleged roles in the Darfur conflict, which began in 2003 and left an estimated 300,000 people dead. Haroun was accused of coordinating attacks against civilians and overseeing a campaign of ethnic cleansing in Darfur.
After the ICC issued an arrest warrant for Haroun, he went into hiding, but was eventually arrested by Sudanese authorities in 2010. He was then transferred to the ICC's custody in The Hague, where he spent several years awaiting trial.
In 2014, the ICC temporarily released Haroun from custody, citing health reasons. However, he failed to return to The Hague for his trial, and the ICC issued a warrant for his re-arrest. Since then, he had been in custody in a Khartoum prison.
Haroun's release from prison comes amid a period of political transition in Sudan. In 2019, al-Bashir was ousted from power after months of protests, and a transitional government was established to oversee the country's transition to democracy.
Haroun's release has been met with criticism from human rights groups, who say that he should have been extradited to the ICC to stand trial. They argue that his release sends a message that war criminals can escape justice.
"The decision to release Ahmed Haroun sends a very troubling message that those responsible for the gravest crimes in Sudan can evade justice and roam free, even after years of pretrial detention," said Jehanne Henry, associate Africa director at Human Rights Watch.
However, others have welcomed Haroun's release, saying that it is an important step towards national reconciliation in Sudan.
"His release is a gesture of goodwill and a step towards reconciliation," said Amin Mekki Medani, a prominent Sudanese lawyer and human rights activist.
Medani also noted that Haroun was released as part of a larger prisoner amnesty, which saw thousands of prisoners released from Sudanese prisons.
"The release of Haroun is part of the larger amnesty process that the transitional government is undertaking," he said.
Haroun's release has also raised questions about the ICC's ability to bring war criminals to justice. The ICC has faced criticism in recent years for its inability to secure the arrest and extradition of some of the individuals it has indicted.
In the case of Haroun, the ICC had relied on the cooperation of the Sudanese government to secure his arrest and transfer to The Hague. However, since al-Bashir's ouster, the Sudanese government has been less willing to cooperate with the ICC.
The ICC has also faced criticism for its perceived bias towards African countries. All of the individuals who have been indicted by the ICC are from African countries, leading some to accuse the court of targeting African leaders unfairly.
Despite these criticisms, the ICC remains an important institution for holding war criminals accountable. The court has secured several high-profile convictions in recent years, including the conviction of former Congolese warlord Bosco Ntaganda in 2019.
However, the ICC's ability to secure justice for victims of war crimes and crimes against humanity ultimately depends on the cooperation of national governments. As the case of Ahmed Haroun shows, even with an international arrest warrant, bringing war criminals to justice can be a difficult and complicated process.
Reader insights
Be the first to share your insights about this piece.
Add your insights