Grad School Application Guide
Prepping for grad school applications can be overwhelming and a bit terrifying. This post gives some pointers and helpful resources for getting stuff together for the application season.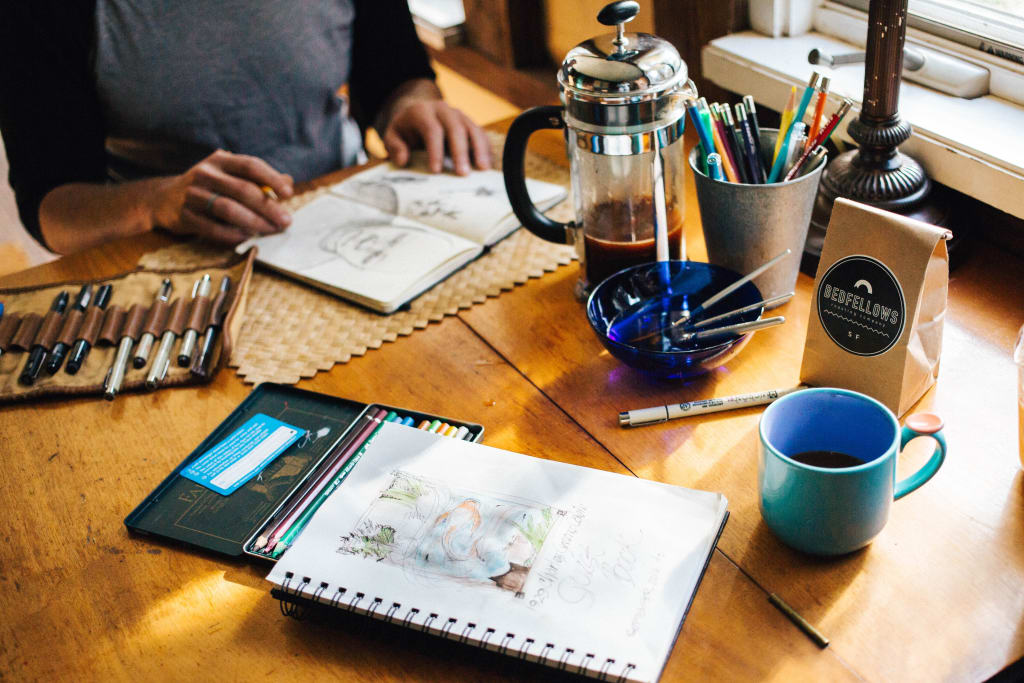 I'm just going to start this off by saying this is far from a perfect and complete guide for applying to grad school, much of what I have here is picked up from various other guides online. This is just the tips and tricks that I have learned so far in my planning to apply. Don't stop your research here but please feel free to use this as another resource. Now, hello. I'm Kris. I'm an English major and an Education major and I'm applying to graduate school at the end of this year. Yeah, November/December of 2018 and I'm working on it already. I am a first generation college student and I have to admit, it's pretty overwhelming to figure out everything yourself. I've made it through community college and I am doing well at University but I have to admit, when it comes to turning in grad school applications, I feel totally overwhelmed. There is a lot of work to do before turning in all those applications and because of the really, really, really, low acceptance rate at most graduate schools, I want to be as prepared as I can be. So here is what I'm learning: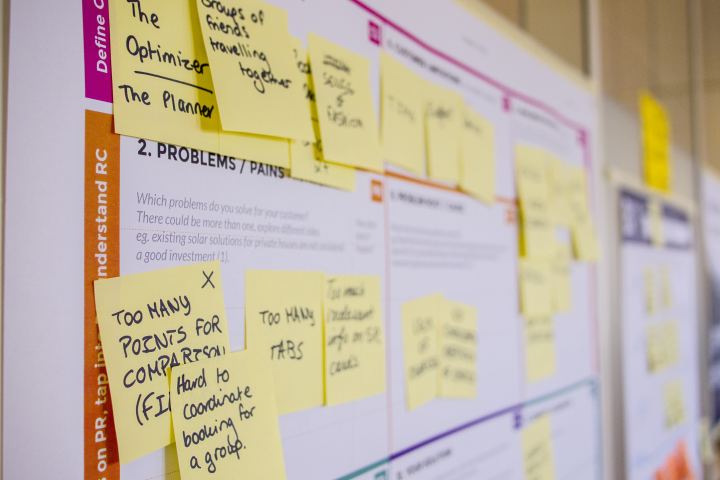 Know thyself.
First things first, you have to know what you are pursuing and be
sure
that this is what you want to do. Grad school is going to be hard. Getting
in
is hard so of course it's going to be hard. Grad school for English majors means getting a MA or a PhD that leads to a flooded job market. I've had a few well meaning professors tell me not to do it. Usually once I explain why I'm doing it and what I expect to gain, they are less opposed. I don't want to work at a big four year university. I don't need to be a famous literary critic. I just want something that supports me and my cat, lets me teach a subject I love at some small community college somewhere, and lets me travel. I just want to make a difference in the lives of people, not in the field of English. Make sure you want to go to grad school and aren't doing it just because you think it's the logical next step. I made a list of the cons of a PhD in English so that I could really think about and decide if this was what I wanted to do. I also made a list of expectations and talked to my undergraduate professors to confirm that my expectations were realistic. Once you are sure, figure out what you want to specialize in. I knew I wanted to be an English major but I didn't know if I wanted to specialize in Post-Colonialism, Psychoanalysis, or Victorian Literature. I loved it all. Read up on theories and talk to professors you like about subjects you are interested in so you can get feedback. One thing that I did was make a list of my favorite novels to see what kind of literature I was most interested in. I know, so many lists, but I'll get to that. I also looked through all my essays from community college and so far in university to see if there were any themes that I may have not picked up on. Turns out I have a thing for feminist theory and I love dystopian lit, especially young adult dystopian literature. Do some soul searching. This is why it's important to start early. You don't want to apply to a program in critical theory if you hate critical theory. You will be focusing on this for the next 5-10 years of your life.
Make sure it's something you love
. That is really important.
Research Your Research
Choose your schools. This may be one of the hardest steps. There are so many universities out there. Do you want a on campus program, online program, hybrid? Do you want to go to a major campus like Brown or Harvard or are you interested in smaller campuses like UC Santa Barbara? Do you want to stay close to home or move to another state? I started out by googling Top English PhD Programs. I saw what names showed up repeatedly. I chose about 15 or so and looked at the area that they were located in and chose which ones I thought I could picture myself living in for the next 10 years. I looked at the communities surrounding the university and news headlines for the past couple months. I've been told to look for articles on the subject you are interested in and see where the author teaches. Unfortunately, most of the articles that were applicable to me were abroad and moving out of the country is not feasible for me, so I kept researching. I went through each of the faculty members of each of the universities and looked at their publications, areas of research, awards, CVs, etc. When I narrowed down my choices I followed the school's feeds on Facebook and Twitter. I am applying directly to a PhD program from a BA program so I made sure that the schools I was interested in accepted BA applicants to PhD programs. I looked at funding offered. I ranked them from most appealing to least appealing and then cut my list from 15 to 10. Then I got organized.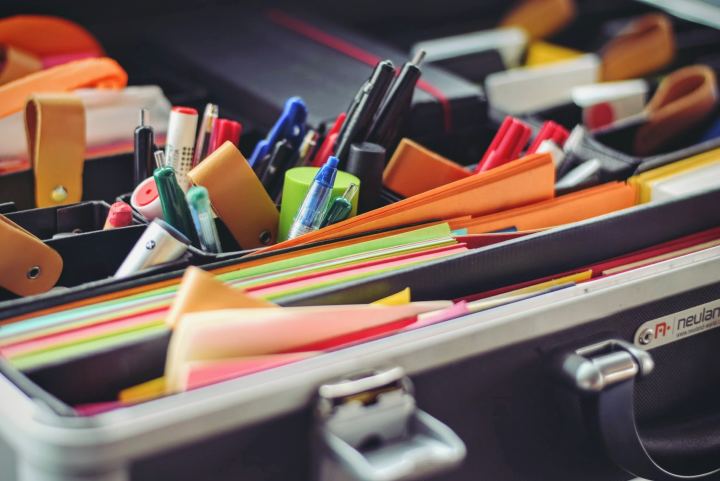 Organize Organize Organize
Get organized. How you want to do this is up to you. I have 14 paper folders. One for each school I'm applying to and one for GRE/General Grad School stuff. They are just white paper folders with what they are for written on the front in Sharpie, like one reads "University of Indiana - Bloomington," another "GRE/Graduate School." In each folder, I have a checklist of things that I need for each application including any login information for the application process. I also have rough drafts of my statement of purpose for each university and any correspondence I've had with faculty. This is also where I keep any notes on particular professors. Be shameless in your "stalking" skills. Look up possible professors online. Look at their ratemyprofessor profile. See what articles/books they have written, what conferences they have presented at. If their biography says they love Indian food and the movie Wall-E, make sure you have seen Wall-E, try Indian food. Check out their Facebook profile if it is public. Look for them on Twitter or Instagram. Check out their blog. Get to know them as best you can. I have 2 people for each school and 13 schools so I am researching 26 people plus general school research. Take notes. You want to build rapport with these professors who are really busy. Do your research so you can make an impression. I also have a folder on my computer too. Grad school applications have a bunch of parts and most of it is stuff I will need to submit electronically so I have one folder to hold all of it. I keep my stuff in googledocs so I can access it at school between classes when I have time and it is updated no matter where I work on it. I also have a paper planner that I keep in my backpack. I put all of my appointments with academic advisors, GRE prep meetings, scholarship due dates, and major assignments in my planner so I have it all at my fingertips. I was using googlecalendar (yeah, I'm an android person) but I found that I had too much going on and needed a bigger picture. My biggest helper has been an excel sheet that I created based on a worksheet I found here. My worksheet is specific to my needs but it is available for download below. Just click to go to the blank version of the excel doc and then save to your computer.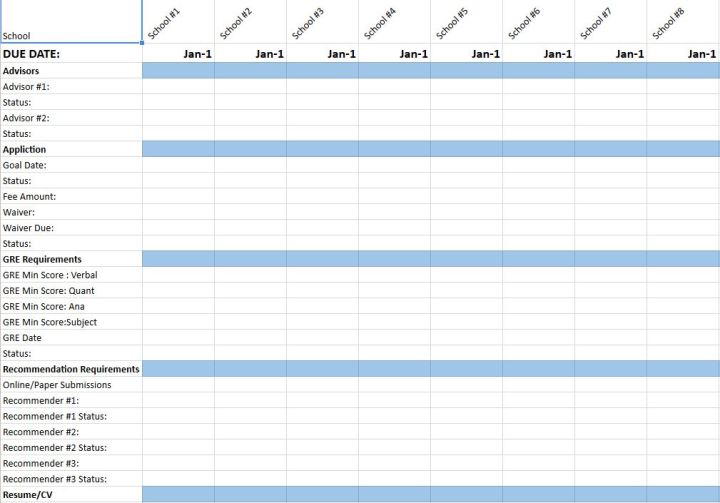 Link is
HERE
too.
Get Started Early
Applications are generally due in December/January of your junior year. This means that you need to have all of your attachments completed and refined by December at the latest. November and December are generally pretty hectic months so plan accordingly. If you are like I am and are planning on offsetting the financial burden of so many applications with fee waivers, it is key to find out when the waiver is due and how to apply. Most need to be done 2-4 weeks prior to submitting your application. Many people do most of their prep work during the summer months. I will be studying abroad this summer so I have to work around the summer. I have started work on my writing sample so that I can spend the summer revising it and making sure that it is the best example of my work. I have also started my CV and am taking steps to improve it. (Note: A CV is different from a résumé.) I am also researching possible thesis advisors and am planning on emailing them around August or September. It is January and I am planning for my GRE (which I'm taking in March). Take your GRE early so that if you need to retake it, you have time. Look into fee waivers if it will be a financial burden for you. GRE subject tests are only given 4 times a year so plan carefully to make sure you have your scores on time. Start early so that when you turn in you application it is truly the best presentation of yourself. Start to build relationships with professors that you are interested in working with early. Don't let all the steps that you need to complete get away from you and avoid the tendency to procrastinate. I am planning to try to start my applications when they open in September and then have them completed by mid-November so that I have plenty of time after submission to get all of my letter of recommendation sent in.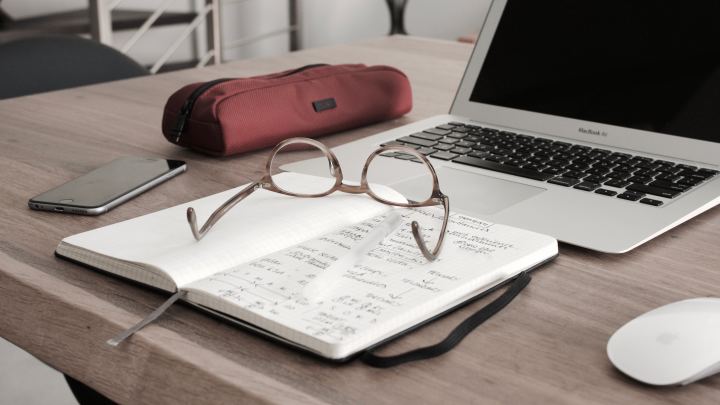 Getting Backup
Realize that your professors are busy, very busy. If you would like them to look over writing samples which are quite long, it is best to give them plenty of notice and ask them when it would be convenient for them. When it comes to asking for letter of recommendation, the guidelines suggest that giving professors minimum 1 month, preferably 3 months, to write your letter of recommendation is good. If any school still wants paper recommendations, be sure to provide your professors with addressed and postage included envelopes. For all recommendation requests, it is good to provide professors a list of schools you are applying to, how they accept recommendations, and when they are due, the title of your writing sample, what you are planning to specialize in and under who (just in case they have connections) and the following lists: Classes that you had with them and your grade in each class, your awards and publications, any additional important information (clubs, volunteer work, Greek life). You can make a formal request via written letter, email, or in person and then provide the above information closer to the time of application. Remember though, ultimately it is your job to make sure that your intended schools receive these letters. Check often and if you see that one of your professors has submitted their letter to all of your schools but one or two, follow up with the professor.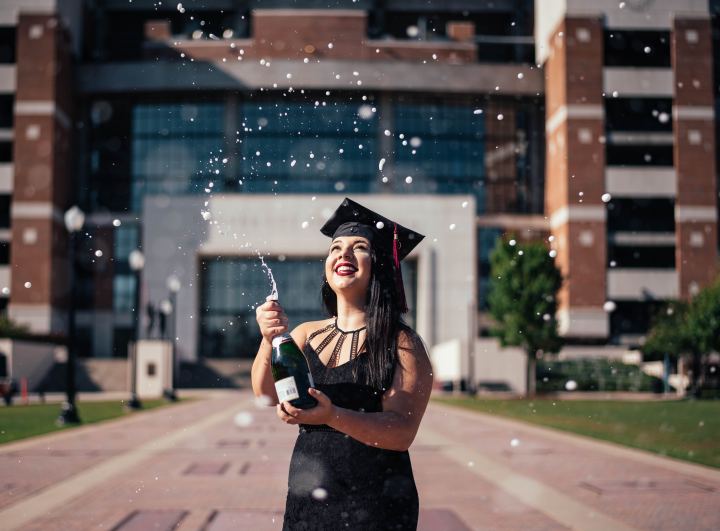 Graduate school is the next step toward the life that I want and if you are reading this, maybe that is true for you too. Applying can be overwhelming, stressful, and just plain terrifying but in the end, it is worth it. Look forward to getting those acceptance letters next year and stay focused. I hope that this post helps those who are taking the first step into the deep waters of academia. Good luck to all those applying and may the force be with us, heaven knows we need it.
how to

Kristen Lee
33. Female. Student at UCR. English Major, Education Minor. Grad School Applicant. Writer. Reader. Traveller. Cat lover. T.V. Addict. Follow me on Twitter @logicalpoints.
See all posts by Kristen Lee →