Fully funded teen mom after high school - How to?
Get help with money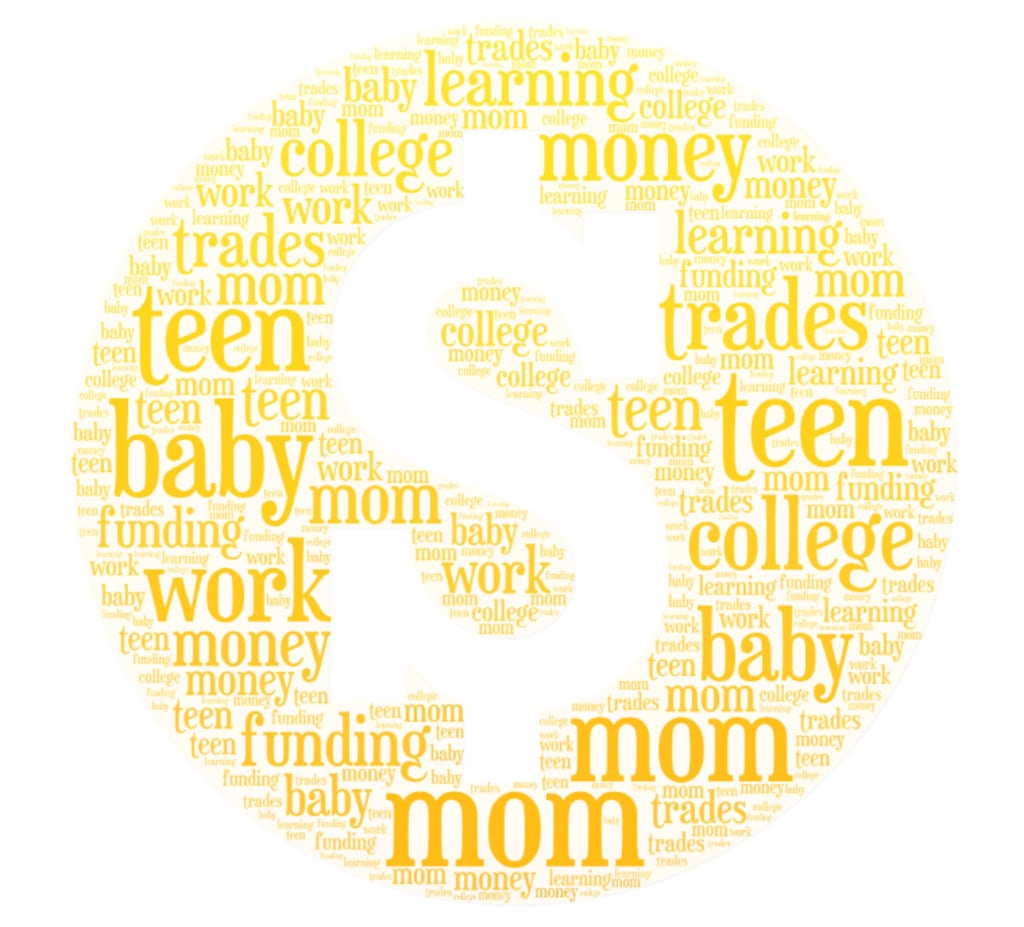 I went to college and have two masters degrees after being a teen mom and living on my own. I did it by getting grants, scholarships, and loans through schools. I received a check of over $10,000 each year to pay for things like rent and basic needs from school. I was able to become something other than a fast food worker and can provide for my family without any help from the welfare system after college. You can do this too and you can show your child or children that perseverance and brain power can pull up anyone.
Being a teen mom means you're independent. You can go to college or trades school using government funding from a Pell Grant. You might have to take out some loans (although you have to pay these back eventually and this is not awesome when you get older). I started off with Pell grants and other grants that were offered at the time. Fill out your FASFA and send it to as many schools as you are considering. Email the financial aid department of all of those schools and tell them you would like the full cost of attendance. They will create a financial aid package for you that will tell you how much you are eligible for in grants (things you don't pay back) and loans (things you do pay back eventually).
Work study is your friend. When you fill out your FASFA make sure you check the work study box. I worked before or after classes. This work also at least at the time (I have not heard this changed but just in case) didn't count as money if you are collecting food stamps or something like that. It counted as school funding and I was able to get a paycheck with full Medicaid and food stamps to cover my groceries. I honestly believe that most people do not mind people getting the help they need if they are spending their time gaining the skills they need to never need welfare again so no I don't feel bad for getting my medical and groceries paid for while I was in school.
Your next step is to find scholarships. If you can find enough scholarships or even some this is less money you pay back eventually. Each school usually has a scholarship site of things they offer. They require short essays or things to show you're eligible. Local credit unions and grocery stores often offer scholarships as well. A place you work may also offer a scholarship so make sure you check that out. For instance one of my kids worked at a grocery store that offered $4500 in money for school that didn't have to be paid back. Online you will find a number of scholarships but in all honesty I've never had a single one of these actually select me or any one I know. I have had school scholarships, credit unions,and local business select people I know so those are your best targets in my opinion.
I grew up in Flint, Michigan and had a decent amount of trauma growing up. I won't get into what I experienced but just to give a brief overlay I lost my virginity not by choice in elementary school and the first time I saw someone shot was also in elementary school, things really didn't pick up from there either. So to say I've experienced my fair share of trauma I think is a safe bet. I'm not sure if it was because of trauma or choices that I became a teen mother, but I did and I will say that it was tough but my children (yes I had 2 before getting my career) helped me strive to be a better me. You can become what you want, it'll take work but you can do it and I wish you all the best.