File BOC 3 Online: Understanding the Essential Requirement by FMCSA
Filing BOC 3 online is one of the most important steps for getting the operating authority. This filing requirement targets the identification of a process agent.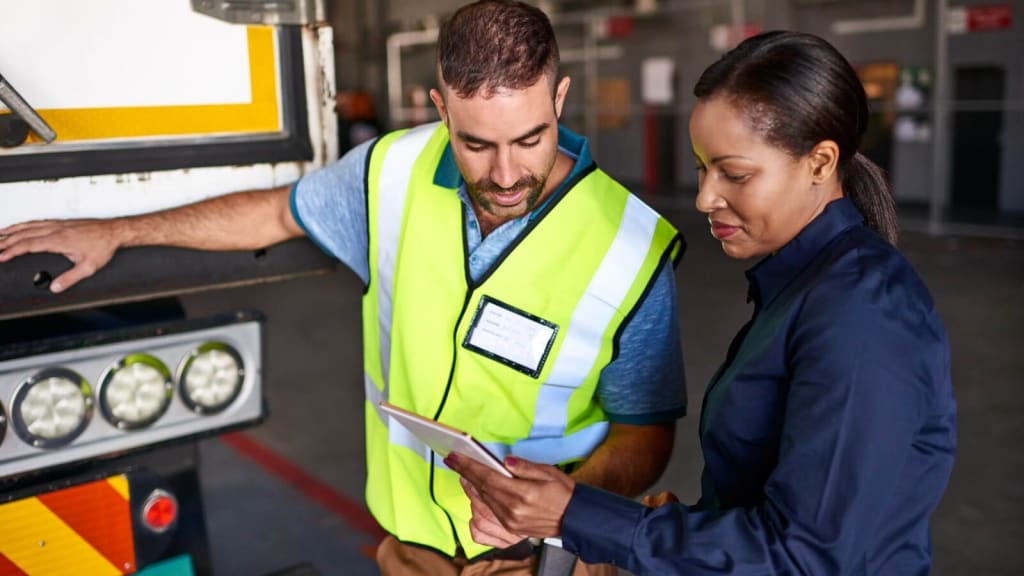 File BOC 3 online requirement by FMCSA
Are you planning to start a transportation company, such as motor carriers, brokers, and freight forwarders? You should be aware of what exactly BOC-3 is!
Filing BOC 3 online is one of the most important prerequisites for getting the operating authority. To obtain the power to work from the Federal Motor Carrier Safety Administration (FMCSA), it is necessary to file Form BOC-3. This filing requirement targets the identification of a process agent.
BOC refers to "Blanket of Coverage". The BOC-3 form demonstrates that you have a process agent in each state of business operation. Process agents are the individuals who receive legal documents on the business owner's behalf.
BOC-3 filing process
Choose a processing agent who will fill out and submit the necessary papers before your MC Number becomes active. Once submitted, you must preserve a copy of the as proof that you have authorized that agent to function on your behalf.
A BOC-3 form must be filled out with the names and addresses of persons authorized to receive legal documents on your company's behalf. To file, you'll need the following information:
• Name and location of the transport firm
• The name and title of the person authorized to sign on the company's behalf
• The name and address of each state's FMCSA BOC-3 process agent(s)
After you've chosen and paid your BOC-3 process agents, they'll usually file for you within a few business days. After receiving the document, the FMCSA will mail your operating authority documentation to you within 3-4 business days.
Role of BOC-3 processing agent
As a transport business owner, you need to have a processing agent in each state where you conduct business regularly. FMCSA wants to ensure that your organization is available even if you are unavailable. A processing agent handles legal documents on your behalf. This means that processing agents will be the first to receive a complaint or any legal documents for your company. Filing BOC-3 and selecting the correct processing agent is critical because you need someone trained and trustworthy to deal with government notifications.
Hiring a blanket agent company for BOC-3
If you are unfamiliar with BOC-3 regulations, it can be perplexing and even frustrating to complete the form accurately and on time. To prevent penalties from the Federal Motor Carrier Safety Administration, be sure all of the information is correct. That is why many transportation companies use blanket and process agent firm services to assist them to file their papers.
Each blanket manufacturer has a process agent in each state. In each area in which you operate, the agent serves as your BOC-3 blanket process agent. You can receive quick notices if any regulatory changes occur that will minimize any loss if you fall out of the regulations of FMCSA.
Hiring a blanket agent firm will be simple:
• You will have real commercial offices for the process agents in every region.
• You will receive documents in your office timely
• You can sign up to have immediate access to your digital client portal
• You may access your papers at any time and from any location by logging in online
• You can track carrier violations around the country
How to select the right process agent?
A responsive Process Agent is a valuable business partner. Before choosing an agent service provider make sure they are registered and experts that are trained in process service in the transportation business. They should be efficient enough to ensure the timely and secure handling of official documents. Here are a few qualities that you should consider while hiring a process agent:
• Experienced in relevant field
• Effective in terms of cost
• Attentiveness and adaptability
• Efficiency and quickness
• Capable of learning
• Responsive
The stress-free BOC-3 filing process
Filing form BOC-3 does not have to be difficult, and now that you know what it is, you can proceed with confidence and ensure your new trucking company is in full compliance with FMCSA rules. BOC-3 should take no more than a few minutes if you deal with an experienced designation of process agency and file BOC-3 online. Online filing assists you in various ways:
• If you are served with legal papers, there will be no extra charges
• The representatives will handle this for you
• There is no charge for changing your address
• There are no hidden costs or annual fees.
• Only a one-time cost is demanded!
Final Thoughts
BOC 3 is a mandatory filing requirement as per Federal Motor Carrier Safety Administration (FMCSA) rules and regulations. Businesses can profit from working with an agile Process Agent service provider to conduct the filing process conveniently and professionally. BOC 3 process agents offer a quick and simple filing process. So if you just sit back and relax file BOC 3 online and they will handle the entire process for you.
Reader insights
Be the first to share your insights about this piece.
Add your insights