Early Colleges USA
Benefits of Attending The Early College at LCC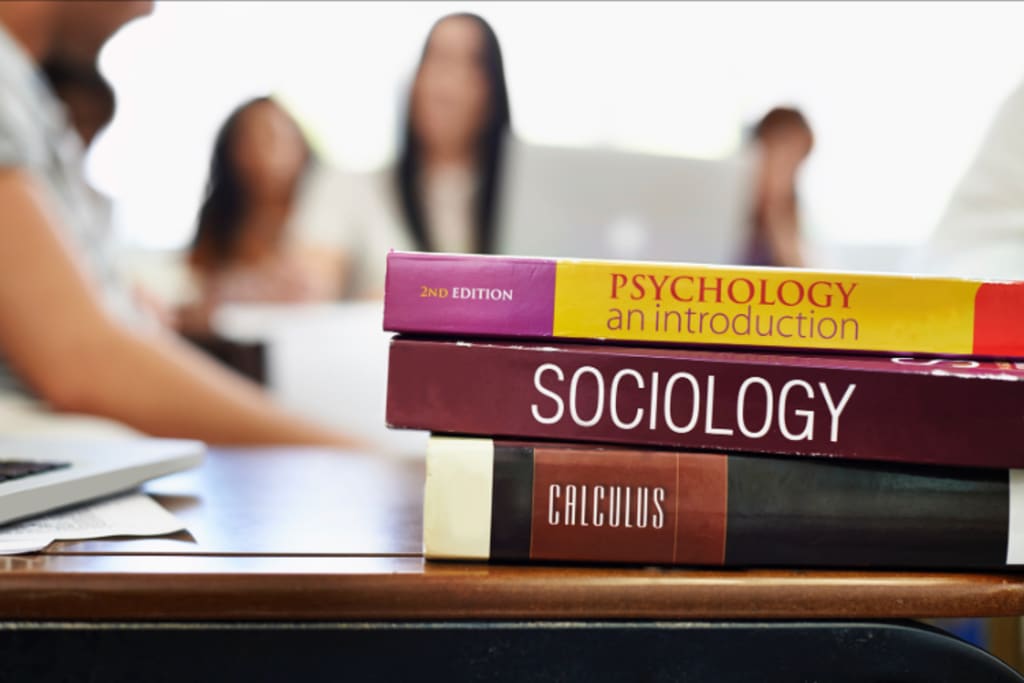 I am currently a junior in high school, but I begin taking courses next semester. By the time I get my diploma, I will have an Associate's degree or transfer certificate in political science. How is this possible? I entered The Early College (TEC) at Lansing Community College. Early/Middle colleges are available all around the United States, but there isn't enough information around about them. The information provided is based on my experiences in TEC.
The first step to applying is making sure that your school is involved in the program offered. My program is sponsored by LCC and the local career center. Schools in the program sends out letters/brochures to current sophomores to advertise and gain applicants. Anyone can apply, but only a few can get accepted, based on the population of the school district (my school allows 3 students to enter each year). Students fill out an application, get a letter of recommendation, and write an essay. The essay has little to no value in the application process, but gives the professors an idea of who is applying to the program. The essay can identify strengths and weaknesses of the individual's writing, and is imperative to the program. The student application is then put into a lottery, and students drawn, receive an acceptance letter in the mail.
Once in the program, the student takes four high school level classes first semester based on what high school credit they have earned (or not earned). The classes are Economics or US/Global History, Chemistry, Precalculus, and English. The first five weeks has minimal instruction time for the core classes and is spent largely on "Success Skills." This is another way of saying "soft skills" with some tweaks. Students learn how to succeed in school through numerous resources and self-reflect on habits before and after each section. Students are expected to carry out these tasks throughout the semester in order to be "credentialed out." You can have the best placement scores and GPA, but if you don't meet the success skills, college classes will not be in your future for the next semester. Credentialing is carried out 10 weeks into the semester, but it's very possible the student can be pulled back into high school classes before the last six weeks end. If the student is successfully credentialed out and doing well in college classes (whether they're credentialed out second or third semester), students are practically guaranteed an Associate's degree for FREE.
There are benefits to this program; however, there are disadvantages that must be taken into consideration before entering the program.
I'll start with the benefits.
1) Free College
Everyone likes free college.
2) Life lessons are learned.
Success skills are more than skills to help you succeed in college. They can be carried on through life in places such as the workforce.
3) There is so much support.
The professors at TEC honor whatever decision the student makes. If they begin to fail, they will try to build them back up. You can talk to the professors about anything. Heck, at least all of the professors have seen me cry at least once.
4) TEC is a great transition.
Students who participate in TEC tend to do generally better in college classes than students fresh out of high school. Maybe this is due to the amount of mentoring received or the intensity of the courses or that students don't even go into college classes until they're "ready."
5) You receive an Associate's degree a year earlier.
This one pretty much explains itself.
Now, the disadvantages.
1) Extracurriculars are on the back-burner.
It is stressed that school comes first. It is time consuming with the amount of homework and studying needed to succeed. Don't lose your social life, but extracurriculars are only as important as how well you're doing in classes.
2) You cannot graduate with your class.
You can walk with your class the year you graduate; however, you will not receive your diploma. You have to go a 13th year in TEC's program. The day you receive your certificate or Associate's degree will be the day you receive your diploma.
3) You cannot graduate top of your class.
Since you're technically not graduating with the class you entered, if your goal was to become valedictorian, kiss it goodbye. That is impossible. It just is. I cannot say why, but that's how it works. Besides, you're the one getting an Associate's degree a year earlier than them anyway. Know you're ahead.
4) Transportation is not provided.
You can take the city bus, and they'll pay for it, but no promises you won't see some creep next to you. Make sure you have a source of transportation, and if you live far away, have fun getting up early to beat traffic.
The disadvantages aren't too bad, right? If you can overlook them, you can see that TEC isn't a bad gig. Please understand that this program uses great discipline to be successful. A planner is your best friend. There is a reason this program has such a great reputation. Check it out, or find an Early College near you. Many students will say it was the best decision of their life, and although I'm only in the second semester, I couldn't agree more. Because of TEC, I have grown more mature, more disciplined, and more thoughtful. I have challenged myself. I worked hard to get where I am. Most people can't say that, but I'm proud that I can.