Democratic Candidates 2024
Presidential Ticket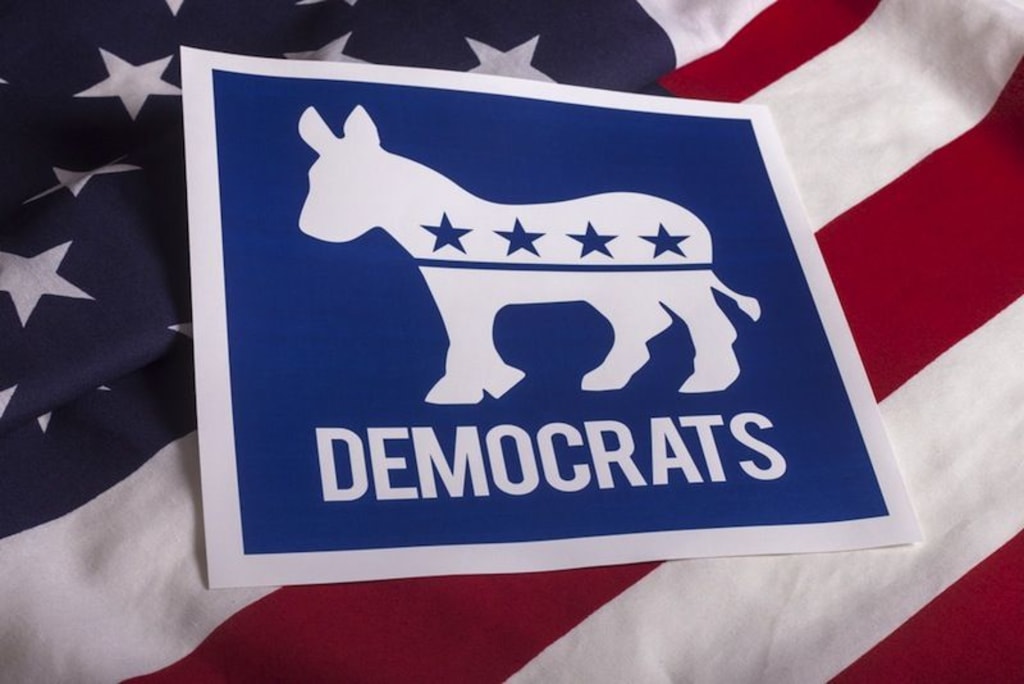 The Presidential outlook for the Democratic party in 2024 is becoming one of relative interest. While the pool is shallow and the rhetoric monotoned, the significance of this race is being drastically overlooked. While legacy media's political pundits want you to believe that the incumbent, President Joe Biden, has no viable opposition to his campaign for reelection, there looms two other challengers who are now polling at a rate that is no longer dismissible. Here we will take a look at the three current front runners for the Democratic Primary ticket for the Presidential race in 2024, starting with our current commander and chief.
Incumbent President Joe Biden, who previously represented Delaware in the U.S. Senate from 1973 to 2009 before serving as vice president under President Barack Obama from 2009 to 2017 launched his reelection campaign several weeks ago on April 25th, 2023, and is poised to make a second run at office. On the heels of his first term, President Biden has amassed mixed reviews regarding his first four years in office. With his aid in the ongoing conflict in Ukraine, the current border crisis and rising debt ceiling, Biden will have some ground to make up in 2024. The current President during his campaign will stand on his efforts to yield the looming economic collapse with his implementation of the Inflation Reduction Act of 2022 and the Infrastructure Investment and Jobs Act of 2021. Biden will also stand on his efforts towards addressing climate change as well as maintaining funding for social benefits such as Medicaid and Medicare, Social Security, and Welfare. Biden's most recent campaign ad expressed his outlook for a second term in office which included focus on accessibility for elderly and child care, gun and tax reform, and a focus on ousting MAGA Republicans. The Biden presidency, as with any presidency, has been overshadowed at times by controversy. The President has been scrutinized for his son Hunter's involvement with foreign counterparts, the mis-use of taxpayer dollars to fund a proxy war in Ukraine, and even his own cognitive ability to lead at times. With all of this in mind, the DNC will still halt the idea that there could even be a possibility of a challenger to the current President. Well, these next two candidates are both polling in the double digits and are making their case for the opportunity to change the outlook of the Democratic Party.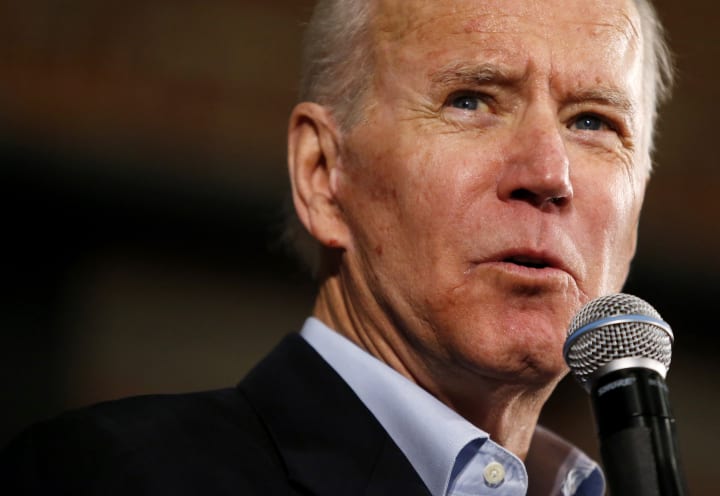 First we will take a look at a previous candidate for the Democratic ticket and current Author Marianne Williamson. Williamson announced her second bid for the ticket in late February of this year. Wiiliamson, a former 2020 candidate, has built a massive grass route following. Her recent campaign ad opens with a straight forward message that minces no words regarding her agenda with her target audience; "We all owe President Biden a debt of gratitude for defeating President Trump in 2020. But with the things that they're going to be throwing at us in 2024, we need to submit to the American people an agenda of fundamental economic reform." (Williamson 2023) Williamson comes off as a generally moderate Democrat in her tone towards politics as a whole. However, when expressed bluntly, Williamsons policies are far from moderate. Williamson's focus will be on core economic issues, including universal healthcare, tuition-free higher education, paid parental leave, and a minimum wage increase. Her border policy is also one of controversy as Williamson is on record insinuating her support for an essentially open door policy with the border stating "I don't know any progressive who is arguing for open borders, but we are arguing for open hearts." (Williamson 2023) While all are progressively attractive ideas that will spur voters Williamsons way, it will also bring a litany of blow back in response from the GOP. Williamson's bold outlook for 2024 has caused her polling to fluctuate between the ten and seven percentile range, which in retrospect is very good. Most candidates are lucky to poll over 1 percent when going up against an incumbent. Time will tell however if Williamson can sustain any momentum going deep in late 2023, early 2024 as she lasted just under a year in 2019-20.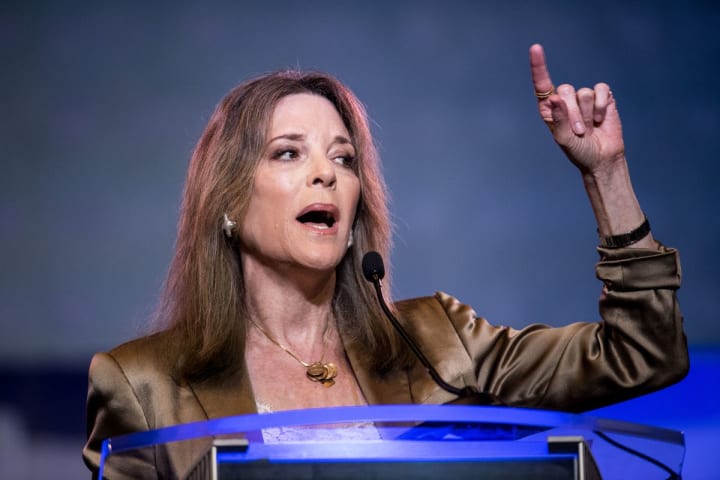 The third and final candidate for the Democratic ticket this election cycle is one of great interest and debate. Robert F. Kennedy JR, the son of former U.S. Attorney General Robert F. Kennedy and nephew to the late President of the United States John F. Kennedy has officially announced his campaign to become the Democratic Nominee for President. As we all know, the Kennedy name is profound not only in domestic politics but internationally as well. RFK Jr. has entered the 2024 race with a staunch agenda to address what he sees as a multitude of failures brought on by the current administration in regards to the COVID-19 response and government transparency. Jr, currently an author and practicing lawyer, announced his candidacy in early April with a profound statement echoing sentiments of his late father and uncle; I've been fighting corporate corruption my entire life, but I understand that today the problem is much larger than a few crooked individuals. The problem is a system that no longer serves the people and a people who are so divided and so fearful that they are easily ruled. It's time to unlearn the reflex of fear and blame, and find ways to unify ourselves and turn our country around. I won't pretend to you that it will be easy, but I know what it will take. My father said it: love, wisdom, and compassion toward one another." (Kennedy Jr. 2023) RFK Jr's recent campaign ad expressed the need to tone down the war machine and to revitalize American infrastructure. Jr. also plans to go after those he believes violated the Bill of Rights with the implementation of surveillance into American society and forced lockdowns during the pandemic. Jr's talking points are certainly not part of the mainstream Democratic narative. That can lead to what some would call political "black balling". RFK Jr. is currently polling near the twenty percentile range which now puts him in a category where he cannot be denied as a formidable opponent to our current incumbent president.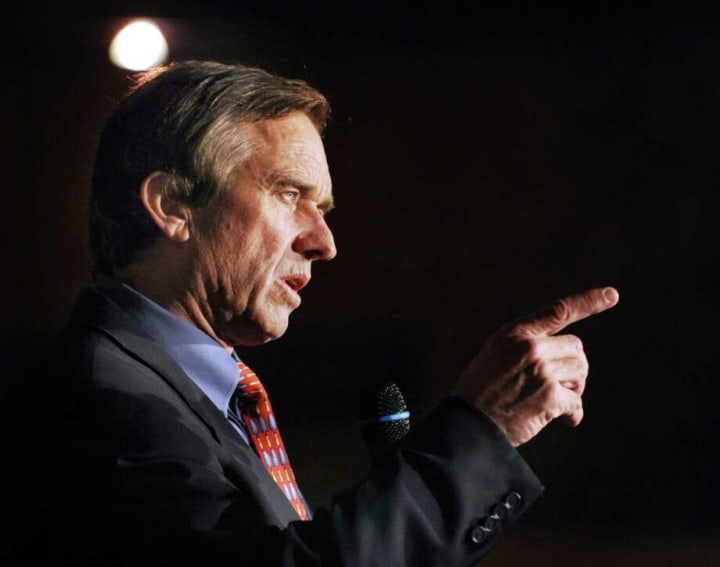 The Democratic primary is officially taking shape. With each candidate making their cases known on a national scale, legacy pundits as of late have harped on the idea that primary debates will not be necessary as there is "no clear" opposition to the incumbent. I would like to make one thing very clear; there is no democracy without debate. This only adds to the increasingly volatile narrative that the Democratic party is out to disrupt the core of American democracy, whereas Democrats will argue the same referencing January 6th towards the GOP. Across both party lines it seems the accusations of corruption are binary. Whether it is claims of election fraud, dismissal of civil debates, or the manipulation of the interpretation of the Constitution, the 2024 Presidential race will be defined by which individual candidate produces the most applicable plan to seal the cracks in the political divide in this country and subdue the aggressive rhetoric from both sides. Each of these Democratic candidates have made a claim to their pursuit of peace of some stature. Who will be the one to stand on their convictions is to be determined.
About the Creator
My degree is in Communications with a focus on Journalism and a minor in Political Science.
Reader insights
Outstanding
Excellent work. Looking forward to reading more!
Top insights
Expert insights and opinions

Arguments were carefully researched and presented

On-point and relevant

Writing reflected the title & theme
Add your insights