Creating Healthy Customer Relationships
Brian Rayhack illustrates some steps to creating healthy and positive relationships with your customers.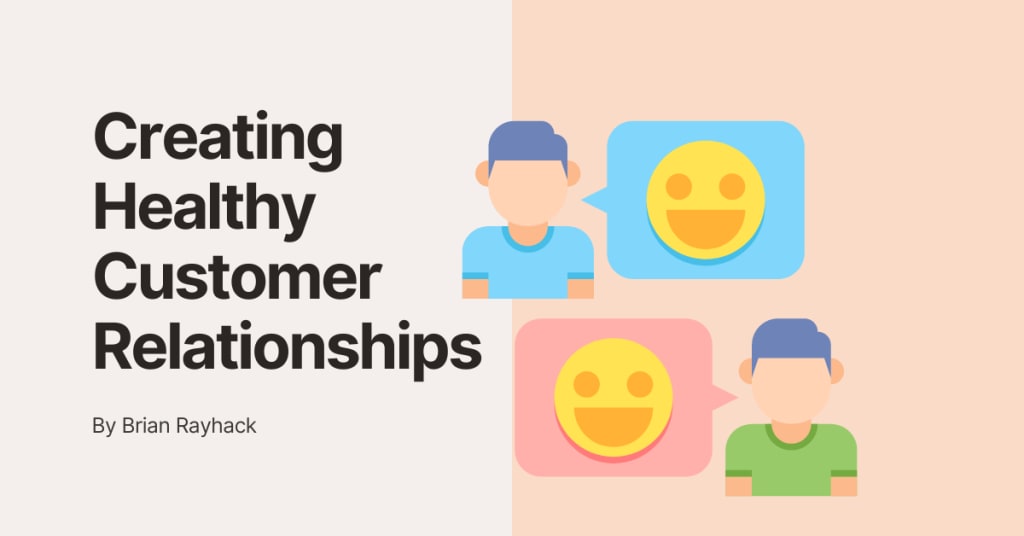 One of the most important things a business needs to do is to create healthy customer relationships. Satisfied customers will not only keep coming back to your business but will recommend your products and services to their network when they have the opportunity. However, it's also important to maintain professional boundaries and not over-promise or set unrealistic expectations. This is all part of building healthy professional relationships. Here are some tips and advice to help you and your business cultivate positive relationships with your clients.
Respect Their Time
Clients want products and services delivered in a timely manner and without too much fuss on their end. Don't bombard them with phone calls, emails, or other communications, or they might become irritated and start looking elsewhere for services. Keep things short, simple, and to the point, ensuring they can easily find crucial information and don't feel overwhelmed. Your client's time is valuable, so ensure you don't demand too much of it.
Know What They Expect
If your client expects frequent check-ins and a personal connection, be willing to deliver that. If they just want to place their order and be done with it, don't overstep. It's important to learn about your client's expectations and adapt accordingly. Each client is unique, and you may need to utilize different approaches depending on their specific needs. Early in the client relationship, do what you can to learn about their needs and expectations, and tailor your approach as needed.
Be Personable
Clients don't want to feel like they're talking to a robot every time they reach out to your company. Do what you can to provide a personable experience for them. For large companies with hundreds or thousands of clients, this can be challenging, but there are many strategies, such as marketing segmentation, that can still help you provide a personalized approach. The important thing is to keep humanity in your brand.
Over-Communicate
When communicating with clients, it is typically better to over-communicate than under-communicate. Be quick to address delays or unexpected issues with your product or service, and provide frequent updates on when they can expect a resolution. This can help minimize frustration or panic on their end and helps them feel like their business is valuable to you. There is such a thing as too much communication, but in general, it's better to err on the side of more, especially on matters that directly affect your clients.
Be Confident
It's important that your clients feel confident in your product and your ability to provide information on it. If you don't have the answers to their questions, ensure you can either quickly find them the answer or redirect them to someone who can help. Clients won't feel confident in their purchases if you don't come across as confident in your communications. If you're confident and knowledgeable, clients will be more likely to trust your company and their business.
Follow Brand Guidelines
Finally, your business should have brand guidelines that outline your company's overall personality and voice. Keeping these at the forefront of every department will help ensure that your clients get similar services and information regardless of who they connect with. This helps them feel comfortable with your products and services and confident that they can expect a high level of customer service regardless of their needs.
Customer relationship management can be challenging, but it's crucial for building brand loyalty and encouraging repeat purchases. With these strategies, you can ensure your clients have consistently positive experiences with your brand and are more likely to refer their colleagues to your company. While not all customers will stick around long-term, a healthy foundation for client relationships will increase the likelihood that they will come back later if they need your services again.
About the Creator
Brian Rayhack has over fifteen years of experience working in the biofuels industry as a sales representative. He is also passionate about sports, travel, Teslas, and his cats.
Reader insights
Be the first to share your insights about this piece.
Add your insights