Continuing Your Education Online
Have you always wanted a college degree but life didn't cooperate with your plans? In todays world your life can cooperate with your plans regardless where you are!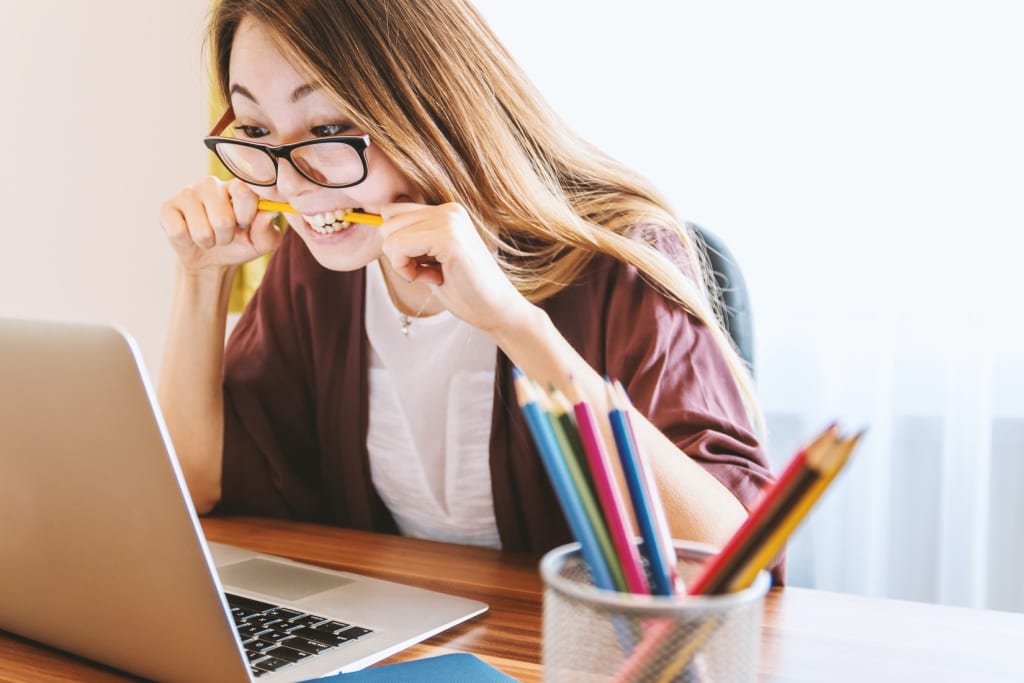 It used to be that pursuing a higher education meant leaving home, living on a campus, and attending classes in large lecture halls. Thanks to technology and the growth of learning platforms, this is no longer the case. It is now possible to pursue your dreams of a higher education while still living at home, working a job, or doing other things that could prevent you from heading off to a campus.
The Benefits of an Online Education
Online school is easily accessible for anyone. You can live halfway around the world from the actual college location and participate fully in the instruction. If you have a demanding work schedule, it's possible to fit online courses around your hours. If health issues prevent you from leaving home, you can take classes in comfort and privacy. If you travel a lot or move often, your classes and your degree program go with you. For all these reasons and more, students are turning to online coursework.
The Program Options
You can earn a wide variety of degrees and diplomas from online colleges and universities. Community colleges offer associate degrees in liberal arts, sciences, and fields such as computer tech services. You can even pursue graduate degrees, such as earning an MBA at USC. Before deciding upon your program, consider whether it is a degree that adapts itself well to online learning. There are some fields of study, such as automotive technology or music performance, that still best lend themselves to traditional classroom learning.
Different programs will also utilize different components of the education technology spectrum. For example, one class may rely heavily upon outside readings combined with synchronous, online discussions. Another class may employ blogs, podcasts, and discussion boards as part of the curriculum. Before enrolling in a particular course, check the syllabus to learn how the content will be delivered. If it's a medium you're not comfortable with, such as webcasting, consider choosing another class. You can also email the instructor and ask for help to become familiar with the learning platform.
The Skills You Need
To have a successful online college experience you need a slightly different skill set than the one required for attending classes in person. Don't make the mistake of thinking that online coursework is easier. It will take just as much time and effort as an on-campus class. To help you decide if an online degree program is right for you, consider your learning type and personality.
Successful online students are typically self-starters. They work best when unsupervised. They have the personal motivation and discipline to get the job done without someone watching over their shoulder. They also rarely, if ever, procrastinate. If you put off writing papers until the night before they are due, online study may be tough for you.
Online learners need to have strong reading comprehension skills. Traditional college and university classrooms are built on the lecture-lab model. You attend a lecture given by the professor, take notes, and then apply what you learned in a lab of some sort. Online courses are typically built around reading. There may be video recordings to watch or audio clips to listen to, but most of the classwork consists of the student reading the text and writing about it.
The Possibilities
With an online college degree you can change careers or advance in the one you currently have. You can learn how to write code or learn a new language. You can even take courses just for fun. Not every class has to lead towards a degree. With online options you are no longer limited by geography or circumstance. The way is open for learning where and when you are able.
Take time to research the endless possibilities to find the options that work with your learning style and your interests. The world of knowledge is waiting.