Community College
Why you should not look down on it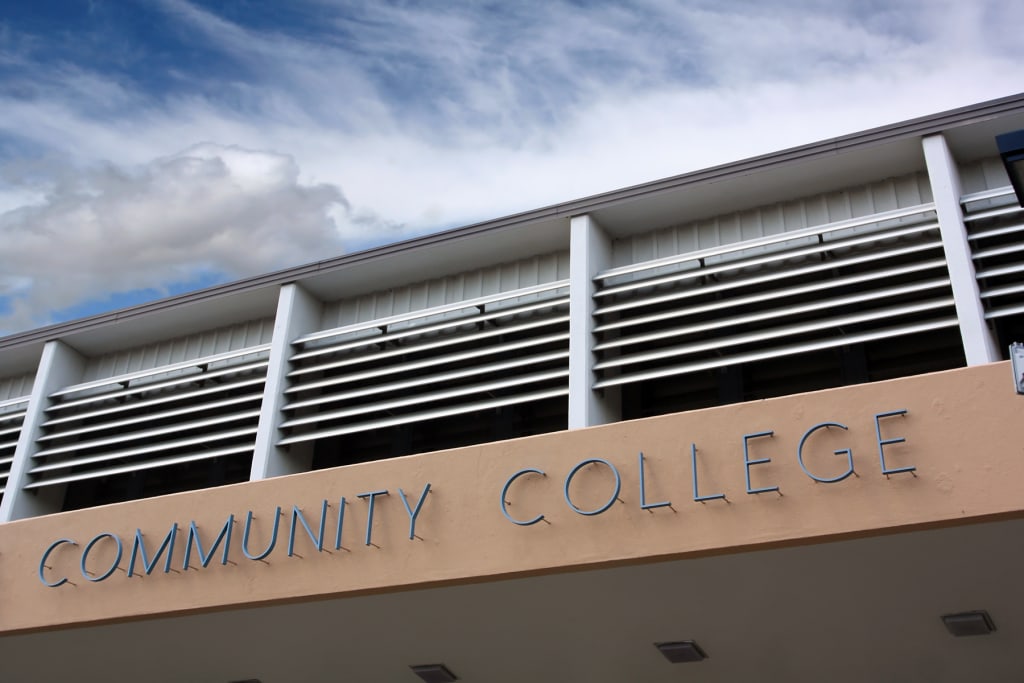 I am ending my last semester in community college right now and I am happy to move on, but it is bitter sweet. After two and a half years of constant support from the student services and my employers on campus, I am going to miss my first college. I was accepted into the four-year college I have been wanting to attend since highschool. My aunt went there, my boss went there, and my friends attend there currently. It feels like my life is really beginning. Now, do not get me wrong. I am not your typical college student. I am 20 and still can not drive and I work a maximum of five hours a week because of our current pandemic.
I am the daughter of a teacher in a low-income area. My father lost his job a couple of years ago and has not been able to find a new job since. We all agreed that there was no way that my parents would be able to pay for my sister and I to go straight to a state college. The plan became that my parents would pay for our time at community college, but we would work to pay for our transfer and such. I do not mind though. Two years of debt is better than four.
So, I worked. I worked for almost two years at a chain restaurant that sold wings. While I enjoyed the free wings on my breaks, bad management made it awful to work there. I worked as an ambassador for a teacher preparation program at my school. I still work with students with Autism Spectrum Disorder, now virtually. Now, with Covid-19 preventing me from working as many hours I am even happier with my decision to go to community college. Since the one safe job I have is through my community college, I am grateful.
You see, I only pay about one hundred to two hundred dollars a semester including books. The classes are smaller compared to classes at state colleges or universities. The professors are not there for research, they are there to teach. In the classes I have taken, the TAs were only there to help you if you needed it, but the professors were still the primary source of help. In community college, the professors are there to teach because they actually want to teach, instead of there to make their names known in their respective fields.
One of my professors who used to work at a well-known research school told me that she liked teaching at a community college more because the pay was better, she did not have to research in order to prove herself, and the classes were a lot more personal.
Community College is also more forgiving. If you do not know what major you want, you can take multiple interesting classes for a lower price, so you are not spending thousands at a bigger college when you might change your mind.
I just got accepted into a four-year college for the spring semester, but I would not have been prepared if it was not for my community college. They prepared me for the type of schedule I would have to adapt to. My first semester of college was a nightmare trying to balance a job and school for the first time. I ended up failing a class. I am glad that it only cost me about forty dollars to retake it.
Anyway, stop treating community college as they are a lesser form of education. It is a valid way to get a good education for an affordable price.
college
About the author
Hello! I am one semester away from graduating with my English BA. I work as an informal STEM Educator and Writing Tutor. I like to write and get my thoughts out in my essays and short stories. Stay tuned :)
Reader insights
Be the first to share your insights about this piece.
Add your insights