Colorectal Surgeon in Delhi: Dr. Neeral Goel
Colorectal Surgeon in Delhi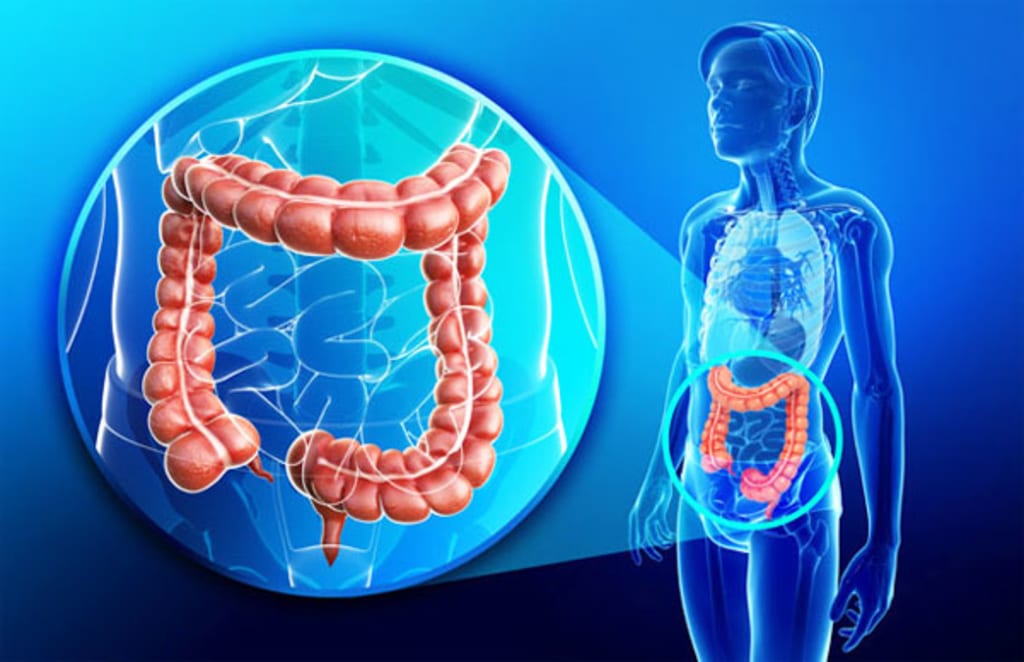 Introduction:
Welcome to Gastro Delhi highlighting the expertise of Dr. Neeral Goel, a renowned colorectal surgeon in Delhi. In this article, we will delve into the field of colorectal surgery, the importance of early detection and treatment of colorectal cancer, and the exceptional care provided by Dr. Neeral Goel. With his extensive experience and commitment to patient well-being, Dr. Goel has earned a reputation as one of the most sought-after colorectal surgeons in Delhi. Let's explore the world of colorectal surgery with Dr. Neeral Goel as our guide.
Understanding Colorectal Surgery:
Colorectal surgery is a specialized field that focuses on the diagnosis and treatment of diseases affecting the colon, rectum, and anus. Conditions such as colorectal cancer, inflammatory bowel disease, diverticulitis, and anal fissures often require surgical intervention for optimal management. Colorectal surgeons like Dr. Neeral Goel possess advanced skills and expertise in performing both open and laparoscopic procedures, providing comprehensive care to their patients.
Dr. Neeral Goel: A Leading Colorectal Surgeon:
Dr. Neeral Goel is an esteemed colorectal surgeon associated with Dharamshila Narayana Superspeciality Hospital in Delhi. With state-of-the-art facilities at his disposal, Dr. Goel is dedicated to offering advanced gastrointestinal procedures, making him the go-to surgeon for comprehensive care in East Delhi and adjoining NCR regions. His expertise in colorectal surgery, coupled with his compassionate approach, makes him highly regarded among patients and peers alike.
Importance of Early Detection and Treatment of Colorectal Cancer:
Colorectal cancer is a common type of cancer affecting the colon or rectum. Detecting and treating colorectal cancer in its early stages is crucial for improving patient outcomes and increasing the chances of a cure. Regular screening tests, such as colonoscopies, can help identify precancerous polyps or early-stage cancer, allowing for timely intervention. Dr. Neeral Goel emphasizes the significance of early detection and offers expert treatment options tailored to each patient's unique needs.
Treatment Options for Colorectal Cancer:
The treatment of colorectal cancer typically involves a multidisciplinary approach. Depending on the stage and extent of the disease, various treatment options may be recommended. These options include surgery, chemotherapy, and radiotherapy. Surgery, often performed using robotic, laparoscopic, or traditional open techniques, remains the most common and effective treatment option for colorectal cancer. Dr. Neeral Goel is experienced in performing surgical procedures to remove malignant tumors and nearby lymph nodes, aiming to eliminate cancer while ensuring patient recovery and well-being.
Dr. Neeraj Goel is the first GI Surgeon in East Delhi & NCR to provide comprehensive GI surgical and GI Oncologic care. He is trained in GI Surgery at the coveted GB Pant Hospital. He has also done his fellowship in HPB Surgery from South Korea. He performs all kinds of laparoscopic GI surgical procedures. He is a trained Robotic Surgeon.
Professional Qualifications
Dr. Neeraj Goel started his medical professional journey at the University College of Medical Science. He did his post-graduation (MS) from Hardinge Medical College. He has done his postdoctoral degree(MCh) in GI Surgery from GB Pant Hospital.
He is the first GI Surgeon In East Delhi & adjoining NCR to start full-fledged GI Surgical Services
At Pushpanjali Crossley Hospital (Now Max Hospital). Presently he is working as Director & Senior Consultant in Dharamshila Narayana Superspciality Hospital, Delhi. He is the only surgeon in East Delhi and NCR and amongst few in the Country to perform complex surgery of Cytoreduction with HIPEC (Hyperthermic Intraperitoneal Chemotherapy) for disseminated peritoneal Cancers. He is performing a full array of advanced Minimal Access GI and HPB Surgery. He has worked as Senior Consultant at Max Super, especially in Hospitals.
Minimal Access HPB Surgery
He is a fellow of Minimal Access HPBS Surgery from Seoul National University Bundang Hospital, South Korea.
Robotic Surgery
He is a certified Robotic Surgeon trained at the International School of Robotic Surgery, in Italy.
Advanced Laparoscopic Colorectal Surgery: Taiwan
He is trained in Taiwan for advanced laparoscopic Colorectal Surgeries.
Weight loss Central at University of Cincinnati - Ohio USA
He has been to Weight Loss Centre at the University of Cincinnati, Ohio USA for Bariatric Surgery (Weight Loss Surgery).
GB Pant Hospital - Delhi
He completed his postdoctoral degree (MCh) in Surgical Gastroenterology/GI Surgery from the coveted GB Pant Hospital Delhi.
Rajiv Gandhi cancer institute & Research Center - Delhi
At Rajiv Gandhi Institute, he was involved in the management and research of abdominal cancer.
He has to his credit multiple Chapters in postgraduate and graduate books. He has many publications in national and international journals.
Conclusion:
Colorectal surgery plays a vital role in the diagnosis and treatment of diseases affecting the colon, rectum, and anus. Dr. Neeral Goel, a highly skilled and renowned colorectal surgeon in Delhi, provides comprehensive care for patients requiring surgical intervention. With his expertise in advanced gastrointestinal procedures and commitment to patient-centric care, Dr. Goel ensures the best possible outcomes for his patients. If you or your loved ones require specialized colorectal surgical care, Dr. Neeral Goel is a trusted choice in Delhi.
Name: Gastro Delhi
Address: D-1, Hakikat Rai Rd, Block D, Adarsh Nagar, Delhi, 110033
Phone: +91-9667365169, +91-9599294453
Website: www.gastrodelhi.com
About the Creator
Dr. Neeraj Goel | Gastro Delhi | Call Now: +91-9599294453, +91-9599294453 | Visit: www.gastrodelhi.com
Reader insights
Be the first to share your insights about this piece.
Add your insights