CAT (Common Admission Test) Preparation Tips 2022: Choose Your Plan
Candidates must strengthen their fundamentals, practise on a daily basis, study from appropriate material, and give mocks on a regular basis.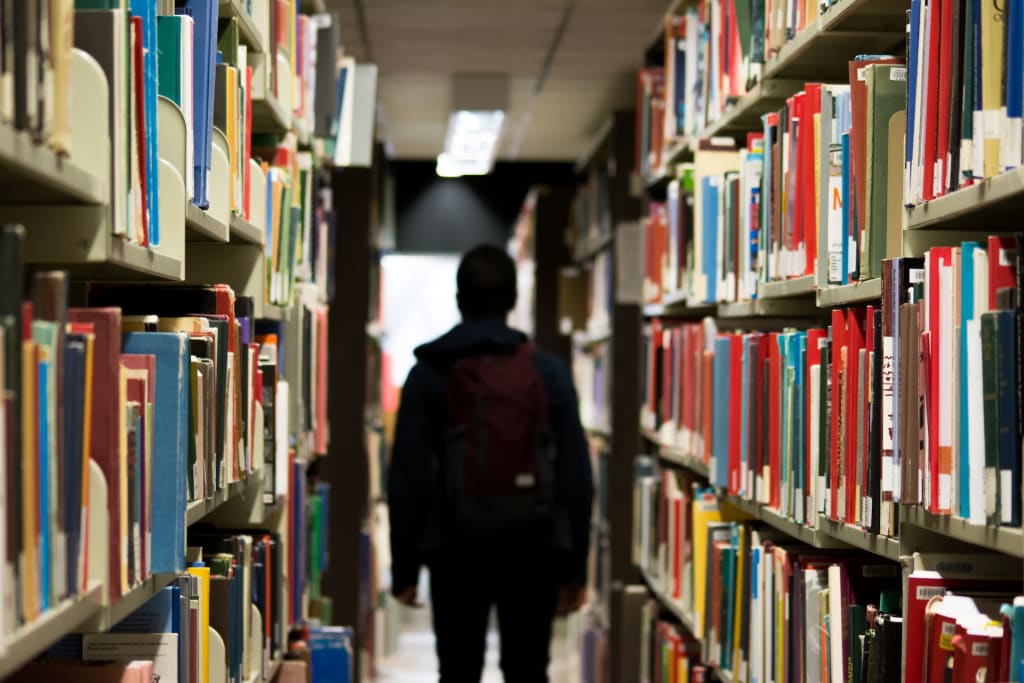 Photo by Redd on Unsplash
As a CAT (Common Admission Test) aspirant, the decision between self-studying and enrolling in an online coaching programme should be made with your needs and goals in mind. To achieve a good percentile and gain admission to one of the IIMs, the CAT exam requires diligence, commitment, and discipline. Candidates must strengthen their fundamentals, practise on a daily basis, study from appropriate material, and give mocks on a regular basis. CAT preparation with the help of best online teachers for CAT preparation is not easy, but it is possible to master your skills through self-study or guidance.
CAT Preparation: Coaching Programs
Normally, preparing for the CAT exam should be a long-term plan that takes at least nine to ten months. Even if a candidate does not have a lot of time, coaching classes can help speed up the process and get candidates to the level of skill they want.
Studying at a coaching institute can help a candidate regain confidence, polish existing skills, and establish new ones.
Candidates will also be advised on the best ways to take the CAT exam and the number of questions to take.
Coaching institutes also outline the most important topics, possible paper patterns, and best ways for each candidate to get the highest percentile based on previous paper analysis.
Candidates will also have direct access to the best coaching material, including books, teachers, and videos, as well as mock tests.
Overall, a coaching institute can help candidates study and prepare in the right direction. The candidate's entire focus can be on preparations without having to worry about the best resources or exam updates.
CAT Preparation: Self-Studying
Studying and preparing for the CAT exam on your own provides a lot of freedom. Candidates can develop their own strategies and timelines to meet their specific requirements. When studying alone, the CAT preparation is self-paced and focused on personal needs.
Candidates can personalise their preparation strategy based on their weaknesses and strengths by selecting the best timetable for them.
The preparation is frequently open to various study materials and resources from all over the internet.
The candidate makes no commitment to any specific classes. It is recommended that the candidate maintain consistency. Timing is frequently flexible based on current circumstances.
When working alone, the candidate can understand and identify the areas that need more work as well as their own strengths.
As a result, if a candidate chooses to self-study, they can practise without the pressure of competing with others. However, studying without coaching classes requires the candidate to do all of the analysis, reviews, and plan implementation on their own. To save time, aspirants can consider a combination of self-study and coaching programmes.
CAT Preparation: Verbal Ability and Reading Comprehension
Despite the fact that most questions in the Verbal Ability and Reading Comprehension sections of the CAT exam have no negative marks, most aspirants fail to optimise their CAT Preparation Plan in order to improve their overall score. It is critical to have a proper study plan and an effective CAT preparation strategy in order to pass VARC.
CAT Preparation Tips for Verbal Ability
Practice for Verbal Ability should be done on a regular basis taking the help of teachers for MBA Exam. Before the exam, make sure you understand the fundamentals of contextual grammar and vocabulary usage.
Understand that some of the questions in the Verbal Ability section will be in a non-MCQ format and thus will not be graded negatively.
Practice Para Summary and Para Jumble questions, as these are likely to make up a significant portion of the VA section.
Three to four summary questions with small paragraphs of 60-70 words may appear. You may be given four different summary options from which to choose the best one.
Make time to complete crossword puzzles. This will give you practise solving jumbled sentences and paragraphs.
CAT Preparation Tips for Reading Comprehension
Reading Comprehension passages make up the majority of the CAT's VARC section, making them essential for CAT preparation. They are usually followed by questions that test your critical thinking abilities. Here are some pointers to help you perform better on the Reading Comprehension questions.
Improve your reading speed: A fast reading speed will allow you to read the RC passages and answer the questions in a short amount of time. Reading aloud or moving your lips while reading slows you down. You can also use a pen when reading the passage as it helps maintain coordination between your hands, eyes, and brain.
Manage your time effectively: Regardless of your level of CAT preparation, time management will be critical to your success. Understanding the summary alone will not help. To skim and scan a passage, concentrate on keywords and eliminate irrelevant words, phrases, and sections.
It cannot be overstated how important it is to read newspapers on a daily basis. Never become complacent; keep reading newspapers even if it's been a month.
Start practising reading comprehension online with RC questions. This will get you used to reading a passage and then answering questions online.
Make time to complete crossword puzzles. This will give you practise solving jumbled sentences and paragraphs.
Schedule weekly sectional mock tests: Review your performance by taking sectional mock tests every week. Sectional mocks are a good way to speed up your preparation while answering CAT level questions.
CAT Preparation: Data Interpretation and Logical Reasoning
Once you've mastered the fundamentals taking the help of personal tutors for MBA exam and know how to answer basic questions, you should use the following strategies to improve your performance in the DILR section of the CAT exam:
Improve your calculation speed: CAT 2022 candidates can expect questions based on data presented in tables, graphs, diagrams, charts, logical games, calendars, case studies, and other formats. When faced with complex questions, it is critical that you do not rely heavily on calculators for minor tasks. Memorize all of the formulas for roots, squares, cubes, percentages, and so on, and concentrate on improving your mental calculations.
Concentrate on arrangements and puzzles: Build a solid foundation in logic, identifying linkages, and key attributes in order to decipher arrangements, puzzles, and variations so that no question appears too difficult.
Choose your questions wisely: The questions you choose will have a significant impact on your performance. Make certain that you thoroughly read each question and make an informed decision, as this will greatly assist you in scoring high marks. This should be tested during mock exams so that by the time you sit for the exam, you will have a good idea of what you should and should not attempt.
Focus on accuracy: While time management is an important skill to develop, you should also work on improving your accuracy. To achieve a high percentile, it is not necessary to answer as many questions as possible, but rather to answer them correctly. While the negative marking for MCQs is one mark, each incorrect answer effectively results in a loss of four marks from the total. As a result, it is critical to maintain your accuracy and strike a balance between the number of questions attempted and the accuracy with which they are solved.
Attempt difficult questions first: One common strategy used by aspirants is to attempt easy questions first, then move on to the difficult ones. A better strategy is to set aside time for difficult questions and complete them first. However, you should not spend more than the allotted time on difficult questions, or you will run out of time to attempt simple ones.
Scan each question: Because most DI questions contain numbers, diagrams, and statistics, they may appear intimidating, but they are actually quite simple to solve. If you don't scan a question and move on to the next one after a quick glance, you might miss out on a question that is simple to answer.
Sectional mocks: Taking DILR sectional mocks will help you understand which specific topics you need to master in order to ace this section. On weekends, perform 1-2 sectional mocks and then analyse the results.
CAT Preparation: Quantitative Ability
When it comes to the CAT Preparation for the Quantitative Ability section, most candidates, particularly those from non-engineering backgrounds, are quite intimidated. Here are some important CAT preparation tips for the Quant section:
Improve your mental calculations: The problem with using an on-screen calculator is that you waste time doing simple calculations that you could do mentally. Make it a point to spend time each day practising your mental math skills. It may appear to be a time-consuming process, but it is an important part of your CAT preparation because it can save you a significant amount of time on the CAT 2022 Exam.
Memorize formulas with flashcards: Make a list of formulas and related problems to keep on hand. With enough practise, you'll be able to recall them in no time.
Know your strategies: By the time the official exam date arrives, you should have a plan in place. How many questions should you try, and what should they be about? Which questions, based on your strengths and weaknesses, should you prioritise? You should be able to answer all such questions at least one week before the CAT.
Consider this: how good are you at spotting patterns or applying formulas? Thinking mathematically is something you can and should instil in yourself by practising regularly before taking the exam.
Improve your problem-solving speed: To reduce the time it takes to answer a question, start with a set of 10 practise questions. Take note of the time it takes you to complete your attempt. Then, using a stopwatch, set a time frame that is a few seconds less than your initial time. Continue doing it while maintaining the same accuracy, and you'll see positive results in a few weeks.
Take sectional mocks on a regular basis: Sectional mocks can help you better foster mathematical concepts. Make it a habit to learn one concept at a time and then review your understanding with a sectional QA mock consisting of 15-20 questions.