Best Online Study Tools You Should Know About
Best Online Study Tools You Should Know About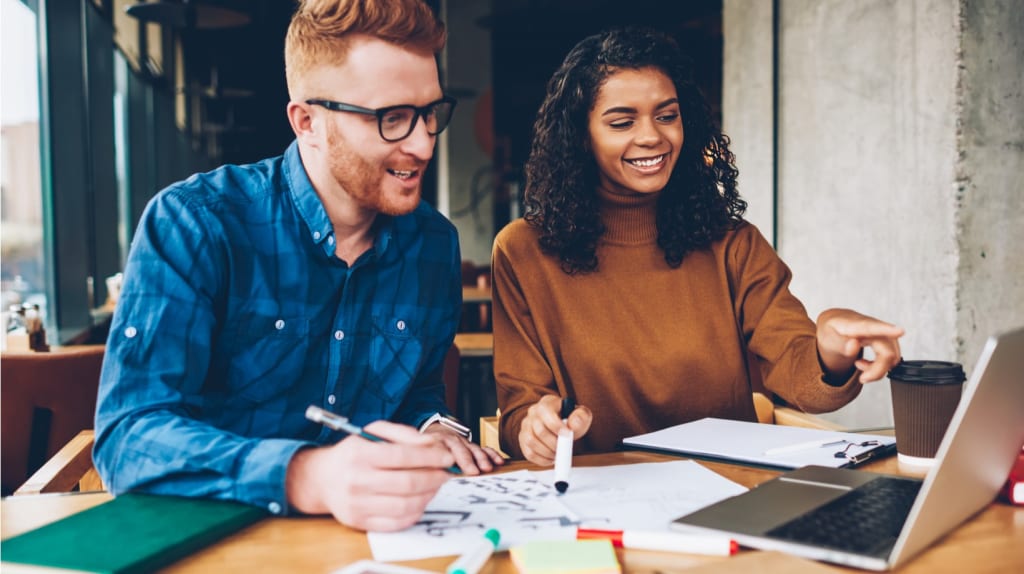 One would think the internet isn't conducive to learning, but there are thousands of websites out there explicitly designed to learn new skills, navigate daily life, and research tools to help students study for exams. We are committed to being your new best research-buddy, we'll shine the spotlight here. If it's time management, interactive flashcards, self-made quizzes, study games or other instructional resources, these websites and apps can help students of any age get ready for upcoming exams, all for the low, completely free price. Students in high school studying in an online classroom should have comparative tools to help them excel in their studies. With the world at their disposal, the online research resources they can use are really no limits. You can also get competent online class help from various services offering them to you at cheap prices.
We have turned to the teachers and staff at CalPac, an online charter school network, to search through the thousands of online resources to identify the most appropriate learning tools to applications for high school students. The following are the tools every student must know about when learning online.
1. StudyBlue
StudyBlue is an application that will ease your academic needs. It will help you find the answers they need, whether students are cramming for a final or stuck on an idea. The online website is a flashcard, blogs, and research guides library run by the community. Students will use the free app to pose questions (to the almost 7 million user community) and sift through recommended flashcards within a given subject or field. The premium option ($7 a month is charged annually) offers access to more than 400 million pieces of material for students. StudyBlue is now available on both Apple and Android smartphones and students can study anywhere, anywhere.
2. Quizlet
Another application is Quizlet. It is another research website that allows users to create their own quizzes, flashcards, diagrams, and games to create their own enjoyable, immersive learning experience. Students will also browse and take the content with them everywhere they go across more than 250 million sample sets – as the software is already accessible on mobile devices. If you want to spice your learning experience, Quizlet is the way to go.
3. Duolingo
Duolingo is a perfect program for high school students regardless of the stage at which they are studying a language. It contains detailed guides for nine widely taught languages and can help learners and speakers with more experience. The software also transforms learning into a game, with step-by-step, interactive progressions involving vocabulary and grammatical concepts. Winner of them all? The App is available free of charge for Ios and Android users. Duolingo is perfect for your language class.
4. Desmos
Next, we have Desmos. Desmos is a free online graphing calculator that can be used by students to model functions, map results, and evaluate equations. Both the web and the ios app are highly user friendly and provide useful tips and tools to help students get the most out of the calculator. Printing, distributing and sharing the graphs and solutions that students make, is also quite easy. Mathematics and Physics graphs just got easier with this application.
5. EasyBib
Citing references is a must for students in high school but it can be difficult to create bibliographies. EasyBib has been around for more than a decade and aims to make it easy for students to accurately reference their sources. Students may easily check the barcode of a book with the free ios app, or use the search feature to reference a page, database entry, photograph or more than 50 other choices. If you are tasked with writing an essay or you have been handed a report to cumulate, EasyBib can do the citations for you.
6. Khan Academy
Khan Academy is a fully free personalized learning platform with more than 3,000 lessons, tutorials, and activities accessible online. Khan Academy also delivers classes in mathematics, physics, and history as a smartphone app. The app also helps students to review and monitor their progress regularly. Khan Academy also has a YouTube channel that has countless tutorials and assistance relating to Mathematics, physics, chemistry, etc. It is a perfect academic haven for students across the world.
7. iStudiez
For high school students, juggling a full load of academic courses plus extracurricular activities can be quite a lot to handle. Introduce iStudiez Pro. The app helps students to track and arrange their timetable, assignments, grades, interactions with teachers and to-do lists in one convenient, easy-to-use location. Create a stable schedule with iStudiez and track your day to day schedule.
8. Cold Turkey
The plethora of internet tools arrives with plenty of disruptions internet. Cold Turkey lets the students remain centered for a fixed period of time by blocking apps and websites. There's also a smartphone edition that does the same for telephones—making students leave all threats, cold turkey. If you are someone that lacks focus and concentration, this is the go-to app for that. Block social media apps and websites and concentrate fully on your academics.
9. Focus Booster
Studies have shown that the Pomodoro Technique — a fixation method involving timed attention combinations and short breaks — can help students remain focused on a specific task. Focus Booster provides them with the tools required to incorporate this research methodology and gain a better understanding of their work habits. Increase your focus stamina with Focus Booster.
10. Evernote
Finally, we have a note-taking app, Evernote. Evernote offers students the freedom to take notes and arrange anything in one location online however they want. They can type in their notes, take a photo, create checklists, record audio, forward emails and even write notes on a screen (for devices with that capability) by hand. When on Evernote, students can use journals, categories, and tags to scan and organize their notes. This is one of the best note-taking apps available online.
Online learning tools allow you to experience lessons in the best way you can learn. It is different from the conventional college where you would be limited to learning what the teacher is told to do. Studies online allow you to learn in many different ways. Most online schools offer different formats of their course material. Students are given the freedom to learn in a way that they are at peace with. This involves reading, talking, listening or watching. Moreover, it also allows students to learn at their own pace too. Learning from home in a comfortable environment with these tools will definitely make you more productive.
Having said that, it is now apparent that online study guides will build a good learner environment. Compared to the traditional method of learning, you will acquire more knowledge quicker and in the best way. Until choosing an online institution, it's important to do your homework and make sure you choose only an accredited institution. That's the only way to get quality education and reap the benefits of online learning. If you are struggling with your online class, and in need of a professional's assistance, you can get it online. There are plenty of academic services at your disposal online that will cater to your academic needs by providing professional online class help in the minimum charge.