Best Apps for Teachers in 2018 to Download
These are the best apps for teachers in 2018 to install on their smartphone, tablet, or any other mobile device.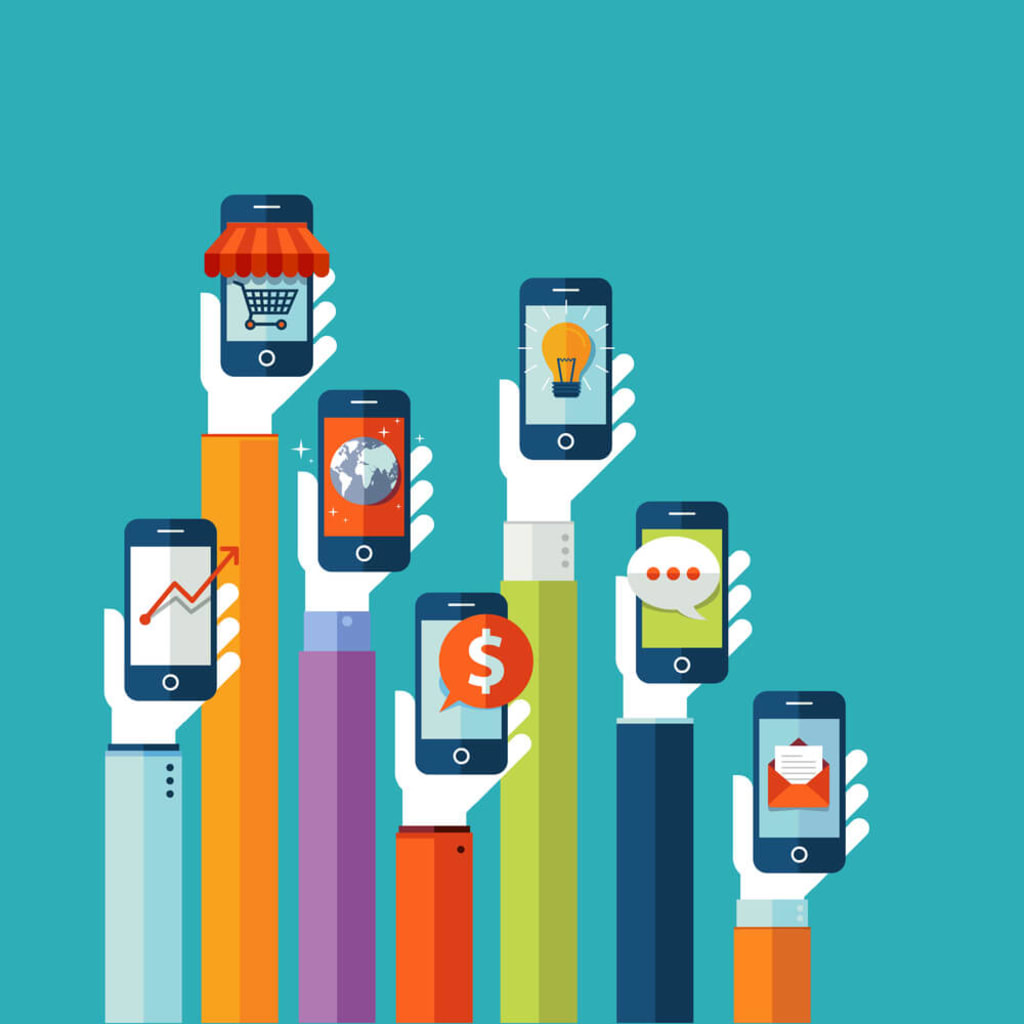 Technology has drastically evolved over just a few years and not only are businesses and companies taking advantage of it, but technology has even increased learnability in both students and teachers. While teachers use tech equipment to easily teach and show students lessons, students can now understand the teachings better visually. And this is just the beginning of technology—it'll evolve to bigger and better outcomes to show students the path to success.
As for the teachers, there are a whole bunch tools they can use in the classroom as well as right at home. So far, one of the best tools for teachers to use are apps either on their phones or on their tablets. There are so many apps today that help both teachers and students become more organized and teach lessons in a more clear way. For you teachers who are searching for the best apps to download, these are the best apps for teachers in 2018.
ClassDojo is definitely one of the more popular and best apps for teachers in 2018. The app is great for communication for teachers, students, and even parents. The free app can show parents classroom experiences by sending and sharing videos, photos, and even announcements; teachers can also message any of the students' parents.
While this app is perfect for any grade, the app offers so many opportunities for everyone. Students can create their own digital portfolios and share images. Parents can see what their child is learning in the classroom. Teachers can also gain access to their teaching tools such as group maker, timer, the radio, pair share, directions, and more. This app is basically the classroom remote that comes with so many benefits for everyone.
In order to keep track of students' actions, behaviors, and achievements in the classroom, Teacher's Assistant Pro can easily let teachers communicate with parents through any mobile device. Seen as the #1 education app to keep track on behavior, the app collects all of the data that you need and once it's time for a conference, the teacher will have all of the information right from the app.
The app allows you to add in the date and time, where it happened, photos, the class period, detailed descriptions, the teacher's actions, and if the parent was notified. The teacher can even include all of the student's information, from their parent's cellphone number to email addresses and other important names. This is a great app for teachers who need to keep tabs on student's behavior.
Known to be one of the best apps for teachers in 2018 to install, Educreations is a truly unique app that's a whiteboard and a screen casting tool that's very easy to use and control. For the best visual-learning app, teachers have the opportunity to create and show short instructional videos and share the videos with students quickly and painlessly. Teachers can also ask students to show what they exactly know as well as help their fellow students with learning.
As one of the best learning techniques for students, this amazing, free app gives students instructions even outside of the classroom and controls the pace of their learning, and gives teachers gaining insights on students' learning, tutoring, and many more helpful benefits. There are also great features like audio recordings, handwriting/drawing, animated images, writing over images, editing recording mistakes, saving drafts to use later on, and more. It's like the entire classroom in just one app.
Among the best apps for teachers in 2018, Blackboard is a great, free app that helps all students in the classroom stay informed through updating courses and content, taking assignments and tests from students, grading courses, participation, and other advantages. Teachers can also video chat with students which is perfect for tutoring sessions.
Ideal for online courses, Blackboard gives teachers the chance to start discussions for gaining students' inputs on lesson questions, state announcements like test dates or assignment deadlines, and even give the student's grade through the app. Teachers and students can use this app on either their smartphone or tablet. It's also perfect for managing homework.
What better way to teach students all 50 states in the United States than State The States? State The States is the perfect app to show students everything about the states in America. From the state locations to their capitals, this free app makes it super easy for students to learn and acknowledge every state in their country. While the teacher and student select a state, the app shows them the state's flag, the nickname given to the state, and even the statehood date.
Explore each state in the United States by zooming in, learn the state number, the state's abbreviation, capitals, and more. Teachers can also start quizzes, tests, and games for students to really memorize each state and where it's located.
Math is one of the most toughest subjects to teach students, but this free app can easily guide both the teacher and student into the best math-learning experience. Known to be one of the best apps for teachers in 2018, Virtual Nerd Math is a great math app that provides on-the-go access to the app's video library. With interactive tutorials to show math concepts, this is an amazing app to show students math lessons in middle school and even high school.
The app gives great opportunities and tools such as viewing lesson videos, searching up keywords, create a list of favorite videos, and much more. Math doesn't have to be the toughest subject to teach anymore now with the help of Virtual Nerd Math. Let students learn math in a breeze while you don't strain yourself in teaching the lessons.
Need the perfect tool to help you create stunning and organized diagrams, graphic organizers, and outlines? You can simply do all of that with Inspiration Maps. While this app is $9.99, it features so many benefits and opportunities to use easily. Teachers can produce concept maps, cause and effect diagrams, family trees, and many more. And if you're the type of teacher who can't seem to stay organized, this app can help you with that—it's one of the struggles of teachers.
With this super easy-to-use app, teaching and learning is a breeze. Brainstorm ideas, explain relationships, and even encourage students into doing critical thinking for creativity, comprehension, and retention improvement. Teachers can also write down notes and add details through the app's rich writing structures. Personalize images, colors, shapes, backgrounds, etc., create and attach audio recordings, add in hyperlinks, build templates, and many more possibilities.
While it's one of the best apps for teachers in 2018, Seesaw is designed to be a student-driven portfolio. It shows students at any age to create, collaborate, reflect, and share. They can also invite families to the app and view and understand the student's learning, as well as easily communicate with them from home and school.
Seesaw allows families to give them a clear understanding of what their child is learning. With features like built-in contact creation tools, attaching videos, photos, voice recorders, drawing, weblinks, and even PDFs, this is one of the best learning tools for children to acknowledge everything they're being taught. This is also great for teachers to view their students' improvements, work, and also privately communicate with the student's parents.
Kahoot! is definitely among the best apps for teachers in 2018 to install right away. The free app includes fun learning games and awesome quizzes for teachers to set up for their students. They can partake in any of these at anytime and anywhere. It makes learning a more fun experience for both the teacher and students. Not to mention homework is more exciting with this great app.
Teachers can teach lessons through thrilling learning games and even set up live games with students. Students can also challenge other students in competitive games to teach each other the lessons. Homework has never been more exciting until this app came along, too.
We are finishing off this great list of the best apps for teachers in 2018 with Classtree. Classtree is known to be the best app when communicating with the students' parents. Instead of filling out paper forms manually, this app makes it super easy to show where their child is at in school through behavior and learning. The app includes helpful features like e-signatures, consents, real-time reporting, event reminders, image sharing, and much more. Teachers don't even have to hand out permission slips anymore with this app.
Classtree is a safe and easy method to communicate with parents. And as a plus, teachers don't have to waste paper anymore when it comes to signatures. Simply share consent forms, photos, and other documents effortlessly. Also, teachers can view responses anywhere at any time.
product review
Has a vegetable garden in his backyard, 5th son out of 8 and is a sucker for chick flicks.
Receive stories by George Nekilan in

your feed