Ask These Questions to Find Your Audience
Target your ideal audience like fish in a barrel.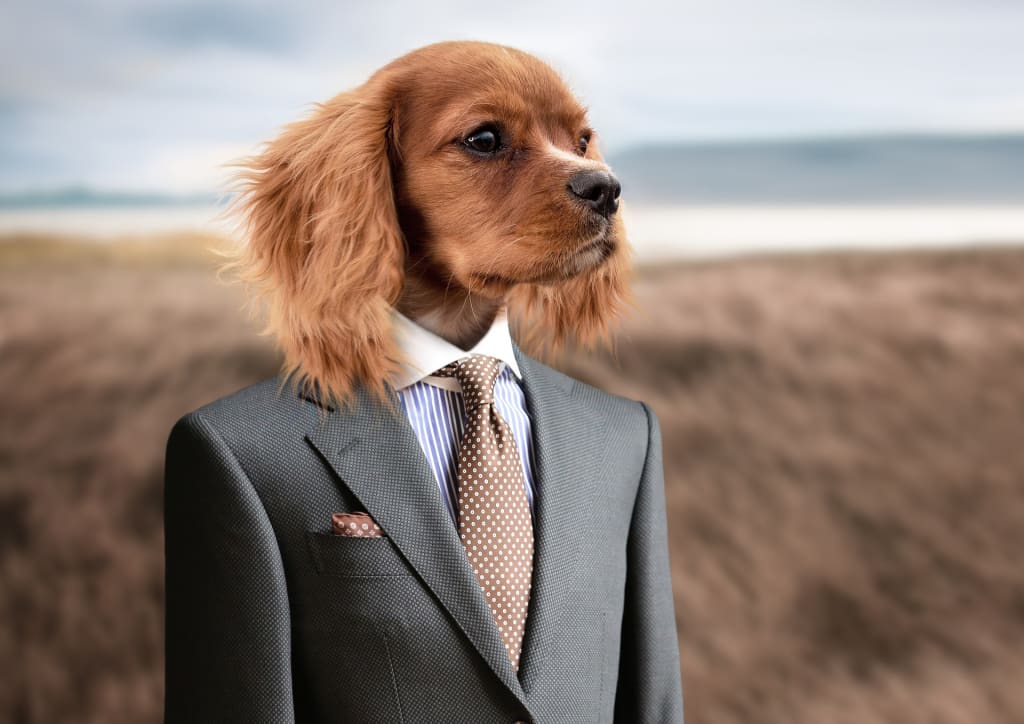 Photo via Pixabay
As a business leader, do you feel like your words are falling on deaf ears? They very well could be. Whether you are a business owner, a hiring manager, an entrepreneur, a public speaker, a salesperson, a CEO, or an event coordinator, this one is for you. The key to getting your message across is to always know who you are talking to.
The blunt message here is that it does not matter how well-crafted your message or your speech is. You could have spent three weeks working on your messaging, but if it's not geared to the right audience, you won't get the message across. Knowing your audience is the starting point for all communication.
I stumbled upon a YouTube tutorial years ago about how to choose whether to sell high-cost or low-cost items, and the speaker made a valid point that I remember to this day. It does not matter how much the product you're selling costs, or how much you spend on product photography, who the model wearing the clothing is, or how many hours you toil over the wording of a product description. If you don't get thae product in front of an audience (and the right one) it won't sell.
So how do you determine who this is, and how do you target them? Here are three things that any communicator should think about when trying to target an audience.
1. Who's your intended audience?
First, become aware of your ideal audience. You will need to do a study of sorts. Ask yourself some basic questions and write the answers down.
Are they male or female?
How old are they?
What do they do for work?
What do they do in their spare time?
Where do they live?
What is their education level?
Do they have children?
What are their beliefs?
How much do they make?
What is their budget?
Why should they use your product or your services?
What are you trying to tell them?
It is your job to understand them and their concerns. This information helps you decide what strategy will reach them most effectively.
2. How will your message come across?
Next, think about how they will perceive your message. Gear your language, length of your message, and images towards that group. What do they already know about what you're presenting? What is their level of understanding? What is their attitude about the topic or feelings towards the subject? What does the audience want to achieve? What are their goals and dreams?
Write this information down, and keep it in mind as all of these things should influence how you speak, act, and what words you use. Remember, you're trying to convince them of something.
3. How do you approach them?
Next, you need to figure out a way to approach them on an appropriate level. Will they be reading it, watching a video, or seeing it on the Internet or over social media? For example, you may want to think about a printed copy for seniors, a memo for business people, and a report for your boss, because that is what they are used to, but social media is probably the way to reach young people, and fast.
Remember, delivering a message that isn't well directed might as well not have happened at all. The key is to be well prepared, but don't be afraid to try something a little outside of the box.
I am a strong believer that it's best to be well rounded, so put the majority of your effort into targeted marketing efforts, and leave a little extra time and energy for trying other outlets. You might catch some traction in an area you originally overlooked, and can then make more of an effort in that arena moving forward.
list
About the author
Miami based entrepreneur turned environmental non-profit founder. Forbes 30 Under 30 Honoree. Inc. Magazine columnist. Always learning.
Reader insights
Be the first to share your insights about this piece.
Add your insights