Apple is no more just an iPhone company!
Apple is beyond iPhones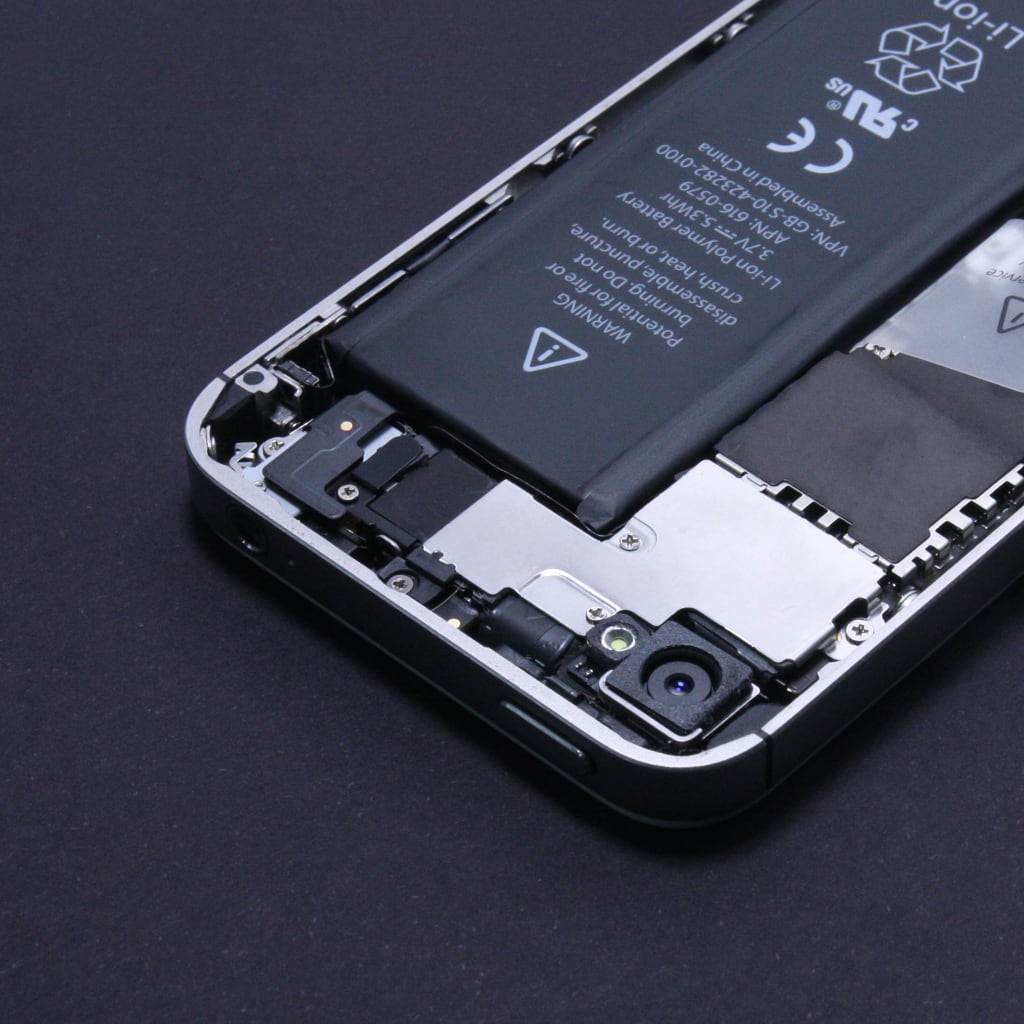 For years, the Apple narrative revolved around a single question: "How many iPhones did it sell?" This statistic had investors and analysts hooked since they saw it as the best indicator of Apple's performance. But oh, how the story has changed! Today, Apple is a titan of technology, stretching its creative prowess far beyond the confines of a handheld device.
Picture this: a world where financial services are seamlessly interwoven with cutting-edge technology. Apple, the visionary, has taken a daring leap into the realm of financial innovation. They now offer high-yield savings accounts, unlocking a whole new dimension to their already extensive repertoire. It's as if they whispered to themselves, "Why stop revolutionizing communication? Let's redefine the way people save and manage their money too!"
So buckle up and prepare to be amazed.
As U.S. Treasury yields soared to their highest levels in over a decade, a fascinating opportunity emerged for both consumers and investors alike. It turns out that by simply depositing their money into savings accounts, they can now enjoy attractive returns.
In response to this trend, banks have started offering higher-yielding options to attract customers. For instance, American Express tantalizes consumers with a 3.75% annual percentage yield (APY), while CIT Bank, under First Citizens, rewards customers with a 4.75% APY for deposits of at least $5,000.
Meanwhile, Ally Bank, an online-only institution, entices savers with a 4.8% certificate of deposit.
Interestingly, the highest rates available to savers don't necessarily come from traditional financial institutions or credit unions.
Instead, it is companies in and around the tech hub of Silicon Valley that are leading the charge. They have become unexpected players in the realm of offering lucrative returns to those who are willing to save.
But things get on to another level as tech giants like Apple have joined the financial game with their latest venture. Just recently, the company behind the iconic iPhone, Apple, teamed up with Wall Street powerhouse Goldman Sachs to introduce the Apple Card savings account. What's impressive about it is the generous 4.15% annual percentage yield (APY) it offers to account holders.
In an exciting announcement at its annual Worldwide Developers Conference (WWDC), Apple revealed its new Buy Now, Pay Later (BNPL) service called Pay Later. This service allows users to make purchases using Apple Pay and then repay the amount in four equal installments over six weeks, all without any interest charges.
While Apple has previously ventured into the financial realm, this marks the first time the company is taking on credit checks and lending responsibilities.
According to reports, when someone applies for Apple's Pay Later service, the company will conduct soft credit checks. It's worth noting that missed payments will not lead to the extension of additional credit, nor will they negatively impact the user's overall credit score. Apple reportedly does not report missed payments to credit bureaus. While the exact spending limit for Pay Later remains unknown, it is predicted to have a cap of around $1,000.
Apple focuses on digital products and creates user-friendly mobile experiences instead of relying on traditional brick-and-mortar branches with expensive stuff like bank tellers and loan officers.
As Apple Pay made its debut in the United States and gained global recognition, another game-changing feature, Tap to Pay, is now spreading its wings beyond US borders.
The recent launch of Tap to Pay in Taiwan has sparked a remarkable surge in its adoption, with a staggering 243% increase in the number of merchants supporting the service in just four weeks.
This exciting development is not only boosting the usage of Apple Pay in Taiwan but also fostering an even deeper bond between the country and the iPhone. It's only a matter of time before this incredible Tap to Pay service starts captivating audiences in other markets, leading them to ways of convenience and innovation.
By consolidating various financial services into a unified platform, Apple is signaling its intention to make a more substantial foray into the world of finances. This strategic move not only emphasizes the company's goal of providing a seamless user experience but also aims to keep users firmly within its ecosystem.
With Apple integrating its Card and the new Pay Later service into Apple Pay, owning and holding onto an iPhone becomes a key factor in accessing and enjoying these features effortlessly. Initially launching in the US before expanding globally, Pay Later will further solidify Apple's position in the financial services arena.
However, it's important to note that Buy Now, Pay Later (BNPL) services, including Apple's Pay Later, have faced criticism due to the potential risks they pose to consumers. Concerns have been raised about customers using these services being more susceptible to overdrafts and struggling with loan repayments. Existing BNPL providers like Klarna, Affirm, and Afterpay have already faced scrutiny from government regulators over the potential consumer risks involved.
Stay tuned to witness the next chapter in Apple's extraordinary journey. Remember to subscribe and join us on this incredible ride, as we eagerly anticipate what the future holds.
About the Creator
I'm just an ordinary person with an extraordinary love for writing. You could call me a writer by hobby, but I prefer to think of it as a delightful obsession.
Reader insights
Be the first to share your insights about this piece.
Add your insights