An Audition Story
The Voice Teacher that changed my life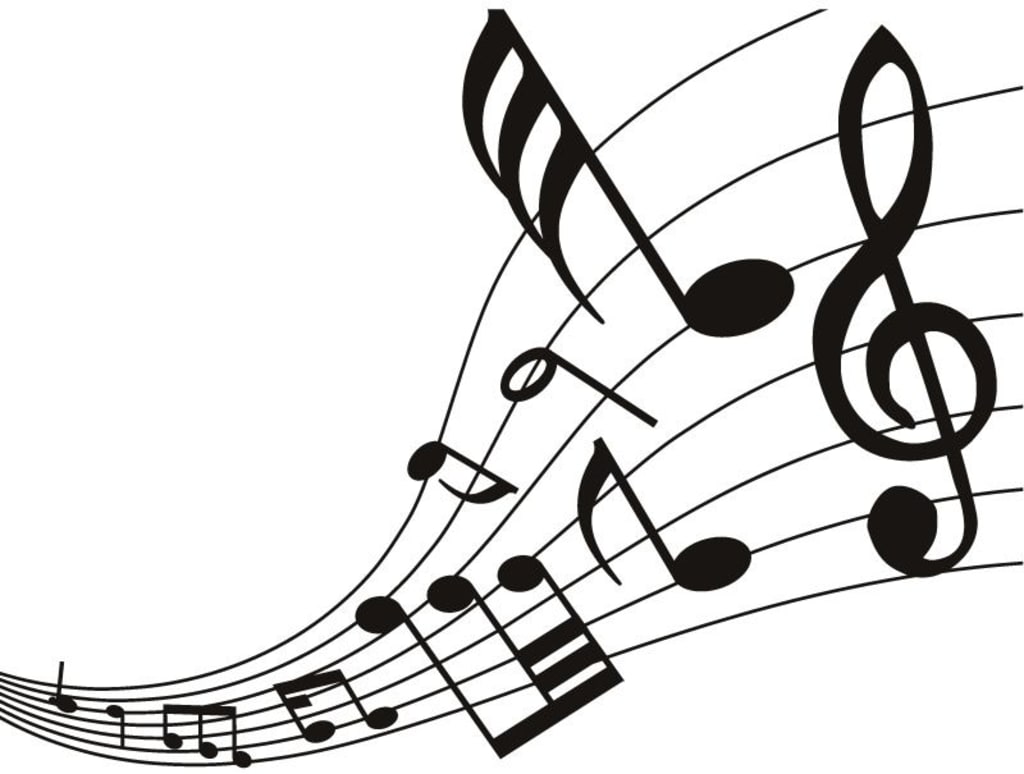 I walked up two flights of steps to the second floor of the music building on the way to my first ever audition for a college music program. I was nineteen and had decided to start taking classes at St. Petersburg Junior College. It was mid-August, hot and humid.
I had never taken any college preparatory classes and had received zer0 instruction from anybody on the protocols of auditioning at a college. I had no friends to advise me, and my grandmother refused to support my decision. Loretta could not bring herself to encourage me because of my mothers negative experience with music. I bounced into the small recital room dressed in terry cloth short shorts, flip flops and a tank top. I carried a piece of Barbara Streisand sheet music for the audition, blissfully unaware of how badly I was prepared and oblivious to the effect my appearance would have on the teacher.
Beverly Bennett looked up and was momentarily speechless, but quickly recovered her poise and greeted me kindly. After introducing herself she asked me what I brought for the audition. Once again, Beverly maintained her bland expression as she took the sheet music from me and set it on the piano. She asked me if I had any other songs to audition with or if I knew any Italian Art Songs. I knew what an aria was, but had never heard of Italian Art Songs. I shook my head and suddenly realized how out of place I felt and how unprepared I was. Beverly caught my expression and realized instantly I was clueless, but also in need of some positive affirmation. She very kindly told me to just be comfortable, look straight ahead and pretend I was singing to an audience.
I took off my thick glasses, laid them on the piano and began to sing. A couple of years later, Beverly told me that she knew after two measures that my voice was special. I did a very convincing impersonation of Streisand and sang with feeling as well as accuracy.
Beverly praised me, "What a wonderful voice you have Leslie! Have you had any voice lessons before?" I shook my head, feeling shy all of a sudden. Beverly took my hand and looked me in the eye as she reassured me that it was fine. "Wherever you are is where we will start. Everyone comes in at different places and some have more experience than others. This is a place for you to learn how to use your voice and how you WANT to use your voice".
Beverly had a few minutes before the next audition so she asked me a little bit about my background. The few things I revealed with my responses told her I was totally alone and my life had been anything but conventional.. She decided then and there she needed to teach me. Beverly had always loved a challenge, and I was definitely that! I walked out of the room, feeling different. Beverly had listened to me and heard not just my voice but my potential. I felt a little excitement and a kind of happiness I was unaccustomed to. And for the first time, in a very long time, I felt that I had something to look forward to. Maybe I could do anything I wanted to with my life.
Over the first semester, I learned a lot! Beverly gently talked to me about dressing appropriately for classes and lessons and began filling in the gaps in my musical knowledge. She taught me how to audition properly, how to prepare for a lesson and some basics about sight reading.
By the time of my first student recital performance, I had learned a German song, an Italian Art Song and a Mozart aria; all freshman, first level music but a new world for me. I also joined the junior college choir. It was not the easiest experience for me, the conductor insisted I sing alto rather than soprano, because my voice was distinctive and powerful. I hated it, but I needed to learn how to blend with other voices so it was a good learning experience for me.
During this time, I was living on Social Security provided for me as long as I continued in school. I was dirt poor, living across the street from the school in a tiny, cheaply furnished apartment. At one point, I was so broke I she ate Cream of wheat three times a day for a couple of weeks.
Over the next two years, I accumulated quite a few credits, but kept dropping out of the classes I didn't like, or had no preparation for, like science and math. I still did not comprehend the need to take those classes and how long it would finally take me to earn a college degree. But I did learn. I made two important life-long friends and discovered that there were people in the world I could trust and count on, even if I screwed up. Most importantly, I felt valued and had a glimmer of my potential. And most memorable of all was winning the first ever music award of my life.
"Do I look alright?" I nervously asked Beverly as we waited. "You have nothing to worry about, you look lovely". Beverly responded. "Remember, look over their head when you sing and don't think about winning anything! Just sing the song because you love it and put your heart into it. Nobody expects technical perfection from a freshman. They're going to love you!" I looked up and smiled at her as she gave me a motherly hug of support. Then they called my name.
I calmly walked in keeping my eyes straight ahead and suddenly did not feel nervous. I took off my glasses and took a deep breath, then turned to the accompanist to start. I performed Adele's Laughing Song from Mozart's Die Fledermaus. Not seeing faces was a blessing for me. With my insecurities and sensitivity at that time in my life, I don't know if I would have felt that confident seeing four judges staring at me from a table, while they wrote notes about me.
I remember feeling a kind of excitement when I realized I had the full attention of the room and how that fueled my performance. I could feel the energy of the room and it wasn't judgmental. It was hopeful and encouraging. My fears fell away and I had my first experience of being "in the zone". It was the first time that all the elements seemed to come together for me to give the best performance I could.
After a lunch break, we came back to see the winners' names posted on the doors of the audition room. Beverly went over and looked, then turned around with a huge smile. I had won first place in the freshman division over twenty-five other students and would be in the afternoon performance. That aftern00n was incredible for me, a memory I have always cherished.
This was the first musical award of my life. Without the exceptional compassion and love that Beverly gave me, I can't imagine where I would have ended up. If she had not looked past the ridiculous way I was dressed for my audition, (did I forget to say I was also braless?} I truly believe the course of my life would have been permanently altered. I auditioned on a whim and with my lack of self -esteem, her rejection may have kept me from ever accomplishing what I have in my life, thus far.
Beverly continued to be my voice teacher privately, even when I dropped out of SPJC. She refused to let go of me and taught me at no charge. She was the only positive motherly figure in my life for a few years. She was my mentor and my role model. Later, I would screw up and make some bad decisions, but Beverly would be there for me anyway. She loved me unconditionally.
I must share part of her story; it explains why she so fiercely stood by me and loved me. Beverly's daughter had committed suicide at age 21. She had suffered from life-long depression and it was the biggest heartbreak of her life. She had two wonderful sons that I met several times and she had been a loving mother to them. But losing her daughter after she fought so hard to keep her alive was a hole in her heart. She told me that after losing her daughter, she could not sit by and watch somebody throw their daughter away, abandoning them because of religion. The thought was abhorrent to her. She felt in some way that it would provide comfort and healing to her heart. I hope it did. She deserved every good thing in her life.
She needed to know that she could make a difference in my life after being unable to save her daughter. I needed her love and faith in me. I needed to know that I deserved to be loved and appreciated for who I am. Beverly gave me that gift, a priceless gift that remains with me. I lost sight of it once in a while, but I could always think back to that time and hear her words in my head and in my heart. Any time I doubted my talent or my decisions, I only had to think of her and I would stop beating myself up and let myself be wrapped in her memory and her love. I still miss her and as I write this, my tears flow freely out of gratitude and love.
teacher
Hi there! Let me introduce myself. I am a singer/bard/writer/philosopher and a constant learner. I am excited about sharing some of my work with others and enjoying the creativity of my fellow artists, writers and musicians.
Receive stories by Leslie Perkel in

your feed