A GPS for Adulthood?
Can we teach kids what they truly need to really be 'real world ready?'
Every once in a while, you just run across something that simply makes you marvel. Yes, you kick yourself when you see it, thinking "Why didn't I come up with that?" But at the same time, you see the genius in an idea—and the vast potential it has for making a real difference. And the "thing" does not have to be complicated or technical. In fact, some of the best ideas to come down the pipe offer simplicity in their solutions. Exhibit A of this is the fact that you are very likely reading this article on your smartphone, which does the work of three to six devices at once—serving as the ultimate game changer for our times!
And so, while doing my hour on my aerobic torture devices at the gym this past Sunday morning (sorry Mom, I did skip church!), I happened to change the channel at just the right time to catch the last segment on Fox News Sunday. The host, Chris Wallace, was interviewing his "Power Player of the Week." And no, it wasn't anyone in any way whatsoever connected with politics. Indeed, Fox News was—for that three and a half minutes—a "Trump-free zone." Otherwise, I would have went on to the next stop on the digital dial to see what diner, drive-in or dive Guy Fieri would be eating his way through next!
But right off the bat—the topic intrigued me, both as a management consultant and professor, but even more so, as a father of two 20-somethings. That is the fact that we try to teach so much in schools today. The big question though, is whether we are actually teaching the right things—the things that really make a difference in life as teens and 20-somethings transition to "real life." And so it only took me a few seconds to realize that what I was watching was important—and that I had to share it with a wider audience and explore the issues involved in what can be done today to truly make students ready for the very real world issues they will be facing post-graduation.
In the segment (shown above), Chris Wallace was interviewing Genevieve Ryan, a young entrepreneur with a simple mission—that being to provide easily accessible guides to young people for what the education industrial complex was failing to teach them today. In sum, that's all the "stuff" that truly makes one "real world ready."
As you can see for yourself by viewing the Ryan's interview, when she was in her mid-20s, even having earned two advanced degrees from prestigious schools, Ms. Ryan felt unprepared for the routine aspects of modern life. Budgeting was a mystery. Taxes were a blur. Investing was confounding. Actually saving money? Now that's a dream! Medical care and health insurance was a maze. So, she left the fast—and relatively safe—career track she was on for a road less traveled and became an entrepreneur, founding her company, Real World Playbook.
Yes, Ryan's goal is to make a buck! And her company markets an online course to help prepare young people for the real, real world they will soon be facing. The Real World Playbook's course has three target audiences:
Parents—Who can buy her company's online course for their children:

Just imagine the look of pure joy on their faces when they get this course instead of cash or a car for graduation!

Schools—Who can license the course for their students:

Now, the company markets primarily to colleges and universities, but I can well imagine that high schools would be interested in this as well, particularly in less-affluent areas and locales where lower percentages of high school graduates go on to college), and finally,

Employers—Who can also license the course for their workers:

This would be as an excellent way for them to build personal skills in their employees, which could go a long way toward relieving/preventing financial and "life" stresses from unduly affecting their performance on the job.
Simply put, Ryan sees her course serving a truly unmet need today - that of basic financial and "life" education for young adults. As she put it so well in her interview with Chris Wallace, when it comes to educating young people on what they will soon face in the "real world" once they are finally living on their own:
"The buck stopped nowhere. Where are you supposed to learn these things? Parents think that their kids learn it in school. Schools think they learn it at work, and work thinks by the time you've gotten there, you must know what a 401(k) is (and) you must know what health insurance is."
And so, the Real World Playbook covers a variety of issues that students will encounter - emphasize will - once they graduate (and in truth, maybe before that happens in many, many instances.
These include things such as...
"What you need to know when you start your first "real job..."
How to go about opening a bank account—and then how to manage your money in it...
What you need to know about taxes and how to file your income tax...
How to choose between your health insurance options...
And then how to best manage your health care, affordably...
Analysis
Now I have not done any "formal" surveys to gauge student interest in the need for including such a "real world ready" component as part of their college curriculum. However, I have conducted an informal discussion with over 100 students in my three management courses that I am currently teaching, opening up a class conversation on the subject by showing them Genevieve Ryan's Fox News Sunday appearance and asking them what their thoughts were on the subject of being prepared for "real life."
To say the least, the response from students was overwhelmingly positive! They were unanimously in favor of the idea of offering a course that they could take before they graduated from the university to help them better navigate the financial, work, health care, and other challenges they would be facing in the near future when they would enter the "real world" of work. And with the nature of our particular university's student body demographics—many, many being first-generation college students and most being working—and in many cases, self-supporting already students, the need for such a chance to get "real world" preparation and build skills to avoid money mistakes—and more—was truly strong amongst the students with whom I have had the opportunity to discuss the idea. I received suggestions from students that they would like to get basic, fundamental education on everything from not just money topics, including how to invest and how to buy insurance, but things like buying your first home and handling "life events" such as weddings, births, and even dealing with the loss of parents.
In sum, the need to broaden the real meaning of being "real world ready" to how to navigate the challenges all working adults will face was strongly felt by students, both business and non-business majors alike. In fact, the consensus of those students discussing the issue was that all college students—regardless of what their major is or what their career intentions may be—would substantially benefit from taking such a course. They recognize that these "life" issues are so very important, and yet nowhere in their educational process has anyone or any course really given them true preparation for at least some of the challenges all young adults will face in the decade or so that comes after graduation.
And so I can think of no better way to sum it up than quoting a student who simply raised his hand to speak in our class discussion and said, "Hell yeah! The university needs to do this for students!" (emphasis in the original, of course). That is a call for action for what students themselves say - according to both the national survey that was the basis for Genevieve Ryan's Real World Playbook and the local students with whom I discussed the subject who would like to have such a course developed for them on site—to truly be "real world ready!"
About David Wyld
David Wyld ([email protected]) is a Professor of Strategic Management at Southeastern Louisiana University in Hammond, Louisiana. He is a management consultant, researcher/writer, publisher, executive educator, and experienced expert witness. He is the founder and publisher of both The IDEA Publishing [The Best in News, Information, and Content Marketing] and Modern Business Press [The Best in Academic Journals].
David Wyld's Online CV:https://clearvoice.com/cv/DavidWyld
Connect with David Wyld on Social Media: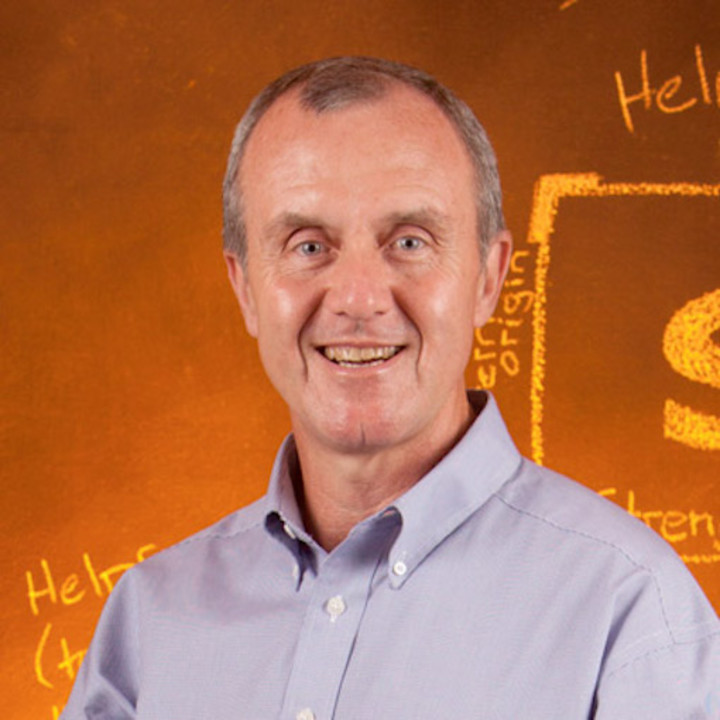 Show your support for David and for the Vocal platform.
Like what you just read? Did it make a difference to you? If so, please see and share this article through social media, email, and even the old-fashioned way of printing it off for a colleague or friend!
And while you're at it, ask yourself a simple question: Was the info worth a buck or two—or a whole lot more to you, your career, your company? If so, please consider "tipping" (after all, it's the polite thing to do!) using the easy link below. In providing a small tip (even just a dollar!), you not only help support the author's work, but you help keep the unique platform that Vocal Media is building be an advertising-free environment—and don't we all need more of that to make our online experiences better today? Please consider showing your support below and voting for good, ad-free ideas on the web!