10 Practical Christmas Gifts for College Students They Will Actually Use
Shopping for college students is always a challenge, but don't let yourself get tripped up. Practical Christmas gifts for college students are suitable for any campus and any major.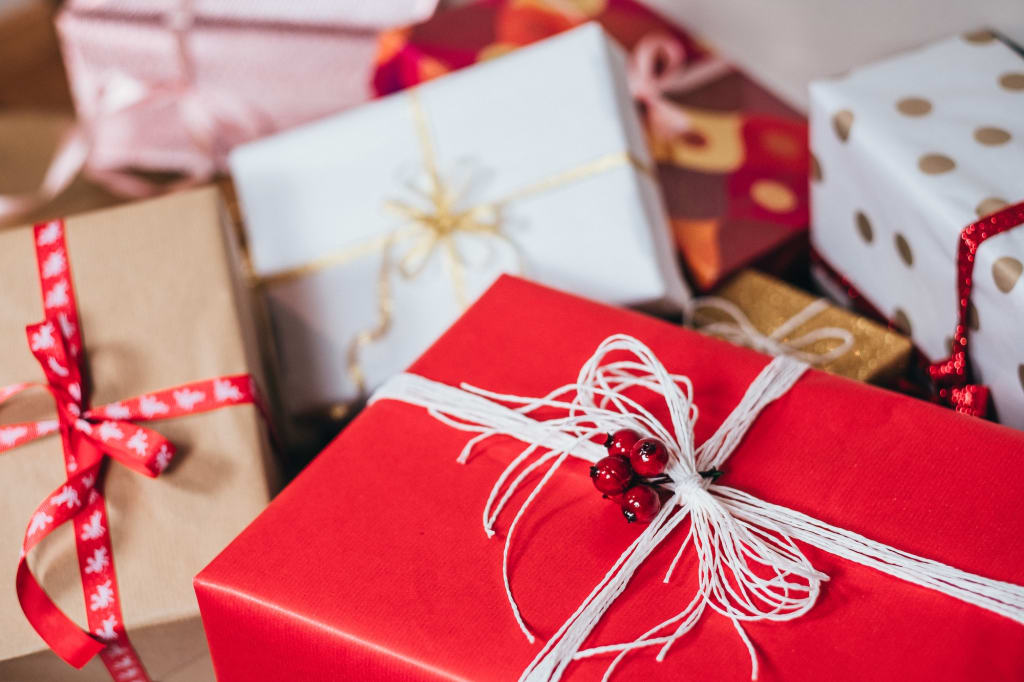 College students are a tough group to shop for. If you aren'ta college student yourself, it's hard to know what the must-have items really are. And if you are a college student, well, it's hard to afford those items. Regardless of your situation, it's important to be prepared for the gift-giving season. Thankfully, Santa complied a list full of never-miss practical Christmas gifts for college students.
A good speaker is one of the single most useful items for today's typical college student. It gives them much better audio quality for when they're watching movies on their phones, or it can be used to play atmospheric sounds to help them focus while they study. This is, of course, in addition to a speaker's primary use as a means to listen to music. A Bluetooth speaker like this model from JBL is more superior than others thanks to its wireless connectivity, making it a perfect gift for any college student.
One of the leading afflictions among all humans—not just college students—is the dreaded dying cellphone battery. This portable charger by Anker is one of the most practical Christmas gifts for college students who are known to constantly forget to plug their phones in. Jokes aside, having a fully-charged phone can make a huge difference for a young student trying to get out of a sticky situation. A reliable charger like this one ensures the college student in your life has access to their phone when they need it most.
Weighted blankets are a somewhat recent phenomenon. The bit of extra pressure serves to amplify the relaxation you get from a warm, soft blanket. For college students who often have trouble relaxing anyway, this extra-comfy blanket is sure to be one of the most thoughtful gifts for the person in your life with too much stress you can get them. This weighted blanket by Brookstone weighs 12 pounds, and is purported to be the softest weighted blanket in the world, featuring an ultra-soft nap fabric cover. This is the perfect winter holiday gift, and it's sure to be a godsend on those cold, homesick nights.
Beats by Dre headphones aren't exactly a sleeper hit. Since they exploded on the scene a few years ago, these headphones have been one of the most sought-after gift ideas for just about anyone who listens to music. This Solo3 edition of these headphones features wireless Bluetooth connectivity, noise cancellation, and a foldable design to increase portability.
Eating on a budget is difficult for any college student, especially if they're stuck living in a dorm room without access to basic kitchen supplies. This breakfast sandwich maker by Hamilton Beach helps cut down on those costly trips to Starbucks and other fast food joints by granting even the least kitchen-savvy college student the ability to make a tasty breakfast sandwich in a matter of minutes, using just one appliance. This machine toasts a bun (try a small bagel or an English muffin!), heats your meat, cooks an egg, and melts cheese all in one fell swoop. Pair this gift with a simple coffee maker and baby, you got a breakfast going!
Cards Against Humanity, the "party game for horrible people," is one of the most iconic staples of modern college life. A simple card game on the surface, it allows college students of all ages to bond through uncouth imagery and tasteless humor (badges that the game's developers wear proudly). If the college student in your life already owns Cards Against Humanity, there's no need to fret: The company also offers a variety of expansion packs.
A good tumbler is an indispensable piece of equipment for just about everyone in college and beyond. A reusable tumbler like this stainless steel model from YETI is one of the most practical Christmas gifts for college students because it encourages them to save on the costs of buying coffee or tea every day. Plus, it helps cut down on waste from disposable coffee cups. YETI's indestructible reputation ensures the college student in your life will be able to enjoy this tumbler for many years to come (unless they lose it before then).
If you're truly at a loss trying to find practical Christmas gifts for college students in your life, there's no shame in purchasing them a gift card. Using services like Cardpool allows you to get gift cards for all sorts of vendors at potentially significant discounts. Gift cards to restaurants or popular retailers like Target and Best Buy are prized commodities among college students. If you have to resort to sending out gift cards this season, Cardpool offers awesome gifts for college students at potentially tremendous savings.
Smart speakers like the Amazon Echo and Echo Dot are rapidly becoming an indispensable aspect of modern living, with only the question as to which smart home speaker is best for you. Smart speakers allow you to access a variety of features, such as checking the weather or setting timers and alarm clocks, completely handsfree. On top of all this, the Echo is also a good quality Bluetooth speaker with voice controls (e.g., "Alexa, play The Beatles"). These features make the Amazon Echo an incredibly useful gadget in any modern household or dorm room.
The first year at college is always the hardest, as young students are separated from the family and friends, often for the first time in their life. Homesick Candles are an ingenious line of products, each crafted to provide a specific scent profile reminiscent of your home state, giving you a taste of home no matter where you are. With a gift like this, there are a couple of issues you might run into. For example, a student may not be permitted to have candles in his or her dorm room. These issues aside, Homesick Candles are ideal, practical Christmas gifts for college students.
college