10 Classic Pieces of Literature That Everyone Forgot
Whether you're new to the world of reading or could build a library around your personal collection of books, these forgotten, classic pieces of literature should be revered.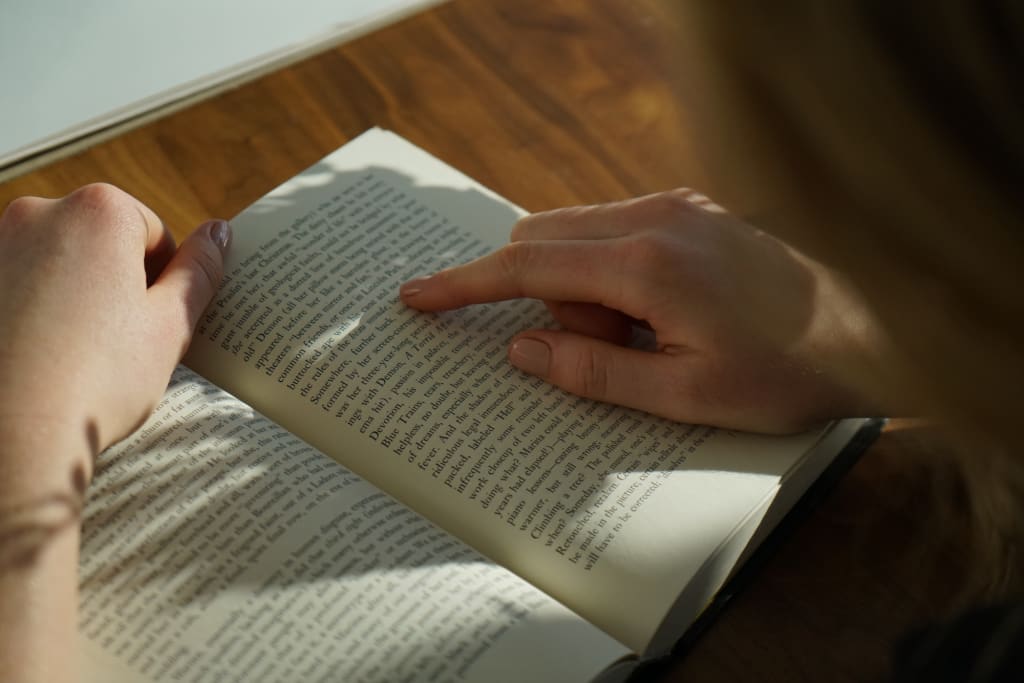 Even with some classic literature taking a tech turn, the sheer amount of classic literature wasted on youth across the United States is disheartening, to say the least. I know for a fact that, while I was in high school, the list of books required by students to be read passed through my hands largely unopened, not to mention the books that should be read in schools but are often unassigned. I cannot say that then, had I known the cultural importance of these works of literature, my decision to let these great works pass by would be any different; but, now that I have grown past that stage of my life, I kick myself for the lack of reverence I had for the classic pieces of literature that I had the opportunity to devour. Because of the mentality I, like many of my peers, embodied, school systems are suffering at the hands of students' exposure to "stories" like 50 Shades of Grey or anything written by James Patterson. Looking back, I wonder what more of the world I could explore and appreciate had I simply cracked the cover of any of these forgotten classics.
Deep in the heart of Irish culture and tradition, The Táin was scripted sometime between the 12th and 14th century by a now-unknown original author. Although remembering the "Classic Irish Literature" class I attended during my undergraduate career to be the bane of my existence, I found significant enjoyment stemming from this story. Modeling The Odyssey in many ways, The Táin employs a methodology of storytelling known as the hero's journey, where a young Cuchulainn is destined for the throne of Ulster. This piece of forgotten literature stands the test of time and will send its reader back to a time of magic and adventure, where the hero will be forced to beat all odds in order to fulfill his destiny.
Don Quixote is the tale of a man inspired. In this classic comedic satire, an old man mystified by romances and tales of chivalrous deeds sets off on an adventure, committing folly after folly in his quest to emulate these deeds that have driven him mad with obsession.
In this day and age, most people would be appalled at the idea that anything of value could come from Russia, but they are certainly doing themselves a disservice by depriving their minds of the literature born from this oldest of historical traditions. Now 150 years old, The Idiot is a tale of a saint plagued by his own mind and his perception by the upper-class Russian socialites. Prince Myshkin will forever hold a spot in your heart should you place this classic book on your reading list.
Of all the great books written by Charles Dickens, David Copperfield is oftentimes overlooked and forgotten. This mostly tragic tale is narrated by the character David Copperfield himself and traces the abuse, neglect, and hard work expected of him as he grows through his life.
Things Fall Apart by Chinua Achebe is largely forgotten in the American school system, but remains one of the most widely read books in modern African literature. The story is centered around the life of the main character, Okonkwo, in his pursuit of a clear familial reputation. His choices to adhere and break tribal laws trace his rise and fall from prominence within his village of Unuofia, and the story employs thematics that directly challenge important cultural elements of life in pre-colonial Nigeria during the 19th century.
Paling in comparison to stories such as Pride and Prejudice or Sense and Sensibility, Jane Austen's Emma is, still, truly a marvel for modern feminists everywhere. Miss Emma Woodhouse is the strong female friend encouraging you to go over there and talk to that boy you think is cute, despite the fact that another young woman has been floating around him all night. A more comedic novel, Emma will push you to carry forward with all your ambitions, regardless of how unlikely the outcome.
F. Scott Fitzgerald's works of literature are an integral part of American literature. We all know of The Great Gatsby, but his debut novel, the lesser-known This Side of Paradise, is another astounding example of the enduring spirit of humankind. Taking place during World War I, Amory, the protagonist, is, one might say, enamored with himself and the possibilities he sees for himself in the future. Tracing his schooling, his love affairs, and his familial relationships we truly relate to Fitzgerald's musings as we follow the life of this young man seeking to make his own way in the world.
There are two types of readers in this world: people who hate Hemingway and people who love him; and it is in this author's humble opinion that those who hate Hemingway never fully gave him a chance. The Sun Also Rises is a story of love as much as it is a story of the festival of San Fermin. As you acknowledge and apply Hemingway's unadorned language towards the ultimate direction of the story, you will realize the gravity of his words as representing the weight we all feel when we are mystified by the way of the world.
Without a doubt, Their Eyes Were Watching God is one of the top 100 novels ever written. Spanning the life of an African-American woman in the American South, it traces the maturing of a teenage girl well into her adult years. Overcoming disappoint after disappointment, Hurston is able to encapsulate the growth of a person unlike any other.
H.P. Lovecraft outdid himself when writing his short stories, creating a cult following with new mythology. The Call of Cthulhu and Other Weird Stories is able to captivate an avid reader, as well as provide a little thrill for those looking to break away from the traditional mold followed by most classic pieces of literature. The horror of Lovecraft's stories should not be underestimated.