Step By Step Guidelines for Guava Cultivation in India
Guava Cultivation with Complete Guidelines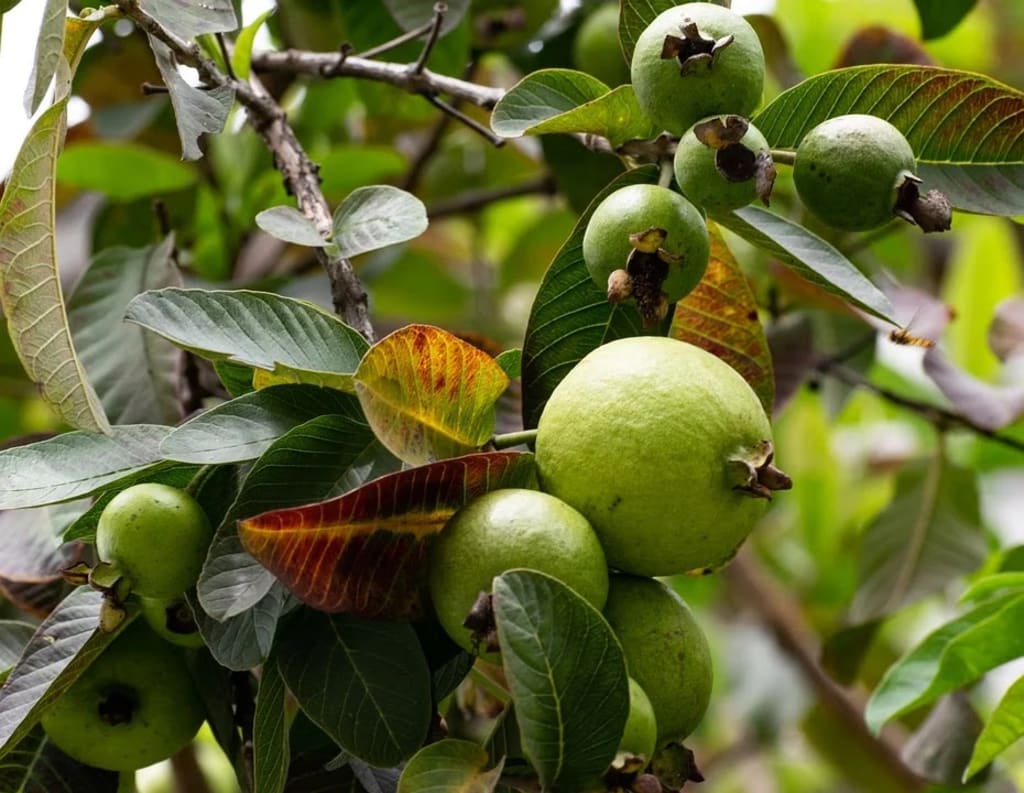 Guavas are tropical trees originating in Central America. Their fruits are oval in shape with yellow or light green skin and contain edible seeds. We use the guava leaves as a herbal tea and the leaf extract as a supplement. Guava Cultivation is the best way for Indian farmers to increase their wealth.
It is a significant commercial fruit crop of India. However, it can grow in tropical and subtropical regions. It is a rich source of vitamin C and pectin, along with calcium and phosphorus. It is the fourth most significant crop after mango, banana and citrus.
Guava and almost every farming require equipment, which plays a significant role in agriculture processing. Tools, harvesters and tractors are the main ones in the cultivation of guava; Hence, we suggest the Solis tractor, which is better for increasing efficiency in farming.
Process of the Guava Cultivation
Here we are describing the guava cultivation process in India.
1. Soil Requirement For Guava Farming
Farmers can grow guava trees in practically any type of soil. But, the most suitable soil condition is well-drained clay or sandy loam soil with a high percentage of organic matter content. Farmers should avoid soils with poor drainage and high alkalinity. The optimum pH range of soil is between 5 to 7. pH values 8 and above will result in poor yield. Trees can survive at an altitude of 1600 feet above mean sea level.
2. Climate For Guava Farming
The crop requires less than India's average temperature for its growth. The range remains between 15°C to 30°C. Temperatures below 10°C and higher than 40°C are very harmful to plants and drastically reduce yields.
Guava trees require a dry climate with an evenly distributed annual rainfall of 1000 mm to 2000 mm. Therefore, guava trees perform well when it rains during the flowering stage. However, guava trees are susceptible to water stagnation, and thus water-logging from excessive rainfall in an area in the absence of proper drainage is unfavourable to the plants.
Guava trees are best grown in tropical and subtropical climates. The tropical climate of the Indian subcontinent is favourable for the optimum growth of guava. However, the trees remain evergreen in the tropical climate. Physical conditions such as high relative humidity, evenly distributed rainfall, and warm nights with very hot temperatures are ideal for fruit set conditions.
3. Land Preparation For Guava Farming
One of the important tasks required for guava cultivation is the proper preparation of the land. At least 2 to 3 good ploughing are necessary for fine tillage of the soil. After these ploughing, farmers should crush the remaining soil clumps with a country plough or other machines as it is conducive to germination.
The ground is left in the sun for 15 days to dry the weed seeds and previous crop residues, containing some pests or weed seeds. It will ensure the eradication of weeds and potential weed seeds. After that, farmers should spread about 20 tonnes of well-rotting compost (FYM) evenly over the soil. Then they should mix well in the soil by further ploughing.
The cultivated land is then placed in rectangular plots for easy handling. Pits are dug in the plots with dimensions of 0.6m X 0.6m X 0.6m. After 15 to 20 days of digging, pits are filled with 20 kg of well-mixed organic manure, soil and 500 g of superphosphate. The typical planting density is 112 plants per acre with a spacing of 36 square metres (6X6) for each plant.
4. Sowing methods and Tips for Guava Farming
The propagation of guava plants takes place both using vegetative methods or through seeds. First, farmers obtain seeds of ripe fruits and sow them in the soil beds of the nursery. Then, when the seedlings reach a height of 10-15cm, farmers replant them into the main fields.
But this method is not preferable since propagation by genetics results in variation in the young plants. And they differ from their mother plants in taste, vigour, colour and other phenotypic characteristics. As a result, propagation by vegetative means is widely practised.
Cuttings involve a shoot taken from the superior mother plant. And then planted in the field where the shoot will eventually sprout a root system and reproduce itself into a complete tree with trunk and bark.
Grafting engages in producing a new guava fruit tree from the rootstock of a strong plant with vigour from a plant. But it is added with a weaker structure.
In the layering process, a branch of the old plant is folded into a trench and then covered with soil. After a few days, new roots emerge from the buried part of the plant, and then they are cut from the mother plant.
Along with farming process information, you should also consider the better equipment in farming, so choose such a tractor that is effective in agriculture. So you can choose the Kartar tractor as the best tractor.
For more information regarding guava farming in India, stay tuned with us.