Do not blow up our planet like a Balloon!
No Blue=No Green (Story 4)
🎈🎈🎈🎈🎈🎈🎈🎈🎈🎈🎈🎈🎈🎈🎈🎈🎈🎈🎈🎈🎈🎈🎈🎈🎈🎈🎈🎈🎈 This is the fourth fiction story about a real problem: Balloon releases. Get involved, see the truth, and learn with a non-profit organization: here!🎈🎈🎈🎈🎈🎈🎈🎈🎈🎈🎈🎈🎈🎈🎈🎈🎈🎈🎈🎈🎈🎈🎈🎈🎈🎈🎈🎈🎈
This is the story that he told. He isn't alone, there are thousands of them floating and blowing up our oceans!
"I will tell you my story, you can be aware of my journey!" The balloon just wanted to be heard.
It all started in a factory, where they were born. None of them have a country to call home. The Balloons become a family, wrapped in a clear plastic bag, ready for their adventure. Without brains, they can't think about anything. No way to move or breathe — until someone smile at them at a store.
The moment they were picked, it was a dark and long trip without a destiny. It was a strange air that made them inflate. Could that be called fate? A moment together, the next up in the air. They waited a long time in line to get picked, the first balloons of the line were lucky, they did not wait long to be free from the store. This was our balloon belief, that once they were picked, they would have the best adventure ever!
Day after day, that family was near to be picked. Some of them were starting to feel the pressure: could they be the key element of a party? They didn't want to blow up the expectations. It was not fair, the unknown of what was ahead. None of their friends had come back to tell the tale!
The people's smiles were enough for them to hope for the best, without realizing that they were homeless again. First, they were bought and waited for the big reveal: they didn't know even how they looked like.
"Wow! What a beautiful white balloon!" That was the comment that gave our balloon a name: White. He was happy to have a name, White was eager to start his adventure, he hoped that it wouldn't take much time for it.
They all were filled with strange hair that made them giggle. What would be next? The party started, all his family wrapped together, each very happy and wanting to discover their journey.
Our white balloon was trying to get the information from the surroundings. It seemed that they were by the thousands, all set and ready to be set free by the start of the run.
"But I don't have legs to run!" Said one of the orange balloons.
"It's not us, it's the people. We will fly!" Said our Balloon to his brother.
"How can we fly? I don't know how!" Screamed one of the yellow ones.
"Stay calm, guys! It's the air that we have within!" Stated the blue one.
Not soon enough, it all started. They were flying to the sky, and they could feel their bodies' movement. The ascension was pretty fast. The winds helped him travel very far, he never thought it could be possible!
The strange air — that no one told them that it was helium — started to slowly vanish. They couldn't tell time or place, despite all the traveling like any other flat balloon once made. Most of them were lost, but our balloon was feeling the scenery.
He hoped that his family would be okay, despite knowing that probably they were all doomed. Now, after all this time, he wished that they could remain together at the end of the store, forgotten but together. That moment of sadness couldn't continue!
"Life, so precious and beautiful!" He thought. Without eyes, he could not see, but his latex could sense everything around him. He was having one adventure, and all of them has risks. It wasn't his choice, but he would make the best of the situation!
As soon as he could feel the air vanish, he knew that he was in trouble. The winds were not strong enough to make him stay in the air, he felt some condensed mass in the skin, the pressure was taking him down, and he wasn't aware of any way to stay in the air.
The Balloon felt something wet, but for a little time. Something hot was squishing his plastic body. It was something warm and strange that became his home for quite some time. Our White balloon thought that this was it. No more room to grow, no new place to go. It was the end.
But then he sensed some voices that seemed similar to those at his release. Would he fly again?
"You are killing this turtle!" Said one of the voices. "You and all your friends are killers of wildlife."
"Am I a killer? How so?" Our balloon was sad. Why would he kill anything? He just wanted to roam free. "I am not a killer! This isn't my fault!"
The turtle was fine, after being helped. The people framed our White balloon with his story, so he could show people the danger that the balloons were to our planet.
He was concentrated on hearing all the stories of his kind. They take the helium within, some of them go far and kill birds in the skies or oceans, others go to the ground and kill animals, and our White Balloon was the kind that was eaten by some sea animal. The wildlife dies by the thousands, while the balloons stay there, intoxicating and killing more lives, even when fragmented. They penetrate the food chain and reach our plates. The human body is a plastic waste too, deteriorating and dying with their actions.
"I look a lot like a jellyfish, it's what people say." He was so sad about his fate. All his family lost, his body hurting life. "I am not a killer like they say!" He shouted. "I am a vessel, without a choice... I do bad things that I would love not to happen."
He does not know, but he is an inspiration! We are the hand that made our White accomplish bad things.
He is right when he says that life is precious, let's keep it that way!
🌊 5 - "The Struggling Sea Turtle" by Courtney Capone

🌊 6 - "The Seal That Was Broken" by Vonne Vantablack

Subscribe all authors so you can get lost in our oceanic words! Marvelous worlds available in each profile.

🌊 JZ Harrison 🌊 Paula Shablo 🌊 Courtney Capone

🌊 Joshua Mason 🌊 Vonne Vantablack 🌊 Judey Kalchik

🌊 J. Delaney-Howe 🌊 Colt Henderson

Please don't forget: You are enough to make a change. You can make an impact by protecting and inspiring to protect the ocean! Check how to help here.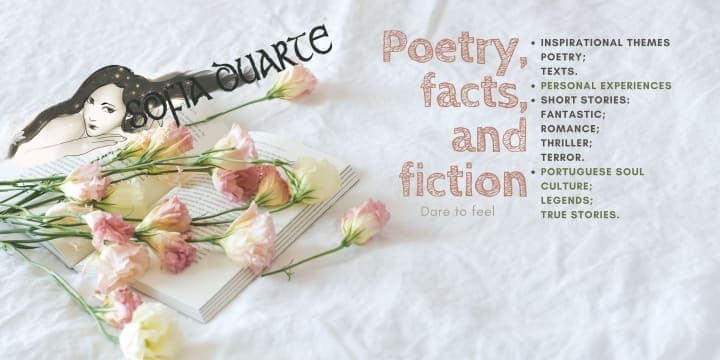 About the Creator
Poetry, facts, and fiction. ✏️
A Portuguese writer with an ocean of content.
News @ sofiaduarte.com
Reader insights
Be the first to share your insights about this piece.
Add your insights