Beyond The Lens: Interview with Untamed Photographer's Tony Rath
"Photography requires patience, sometimes silence, and always an awareness of your surroundings." -Tony Rath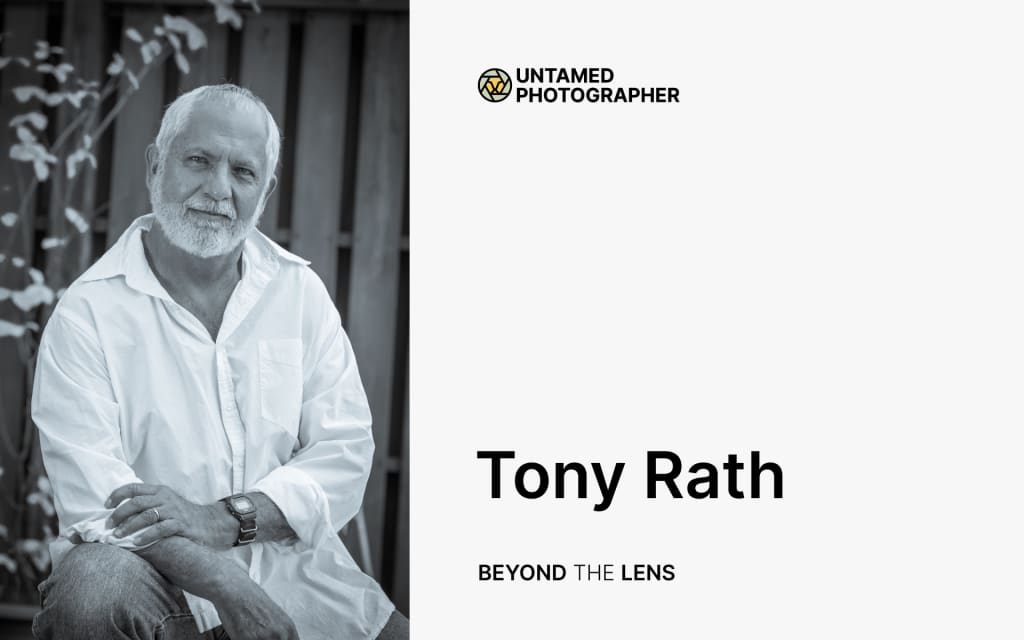 Tony Rath is a distinguished photojournalist and wildlife photographer who has spent the last 30+ years exploring and documenting the peaks and depths of Belize, a Caribbean country in Central America. Through his skills as a photographer and writer, Tony contributes to the efforts of many Belizean Non-Governmental Organizations (NGOs) in pursuit of charity, wildlife conservation, and environmental protection.
Most recently, Tony's large stock of images directly contributed to the official protection of over 240,000 Belizean acres surrounding the endangered Cara Blanca Pools. An area once affected by significant deforestation and illegal hunting, these 240,000 acres are now known as the Belize Maya Forest—Belize's newest protected area.
Having recently moved from Belize to London with his wife Therese (Belize's High Commissioner to the United Kingdom and Ireland), Tony still finds himself deeply ingrained in Belizean culture. Through his continued involvement with NGOs, independent projects, and partnership with Untamed Photographer, this professional photojournalist continues to promote conservation efforts within and surrounding Belize.
We had the privilege of speaking with the man who bridges the gap between Belize's culture and environment in this #BeyondTheLens. In partnership with Untamed Photographer: Tony Rath, everybody.
On His Background, Upbringing, and Early Retirement:
I spent my first 18 years in Minnesota on one of the 10 most scenic rivers in the US, the St. Croix River. Summers were full of boating, swimming, and fishing while winters included ice skating, cross country skiing, and hiking across the frozen river to the tall bluffs on the Wisconsin side—climbing to the top, then sliding down.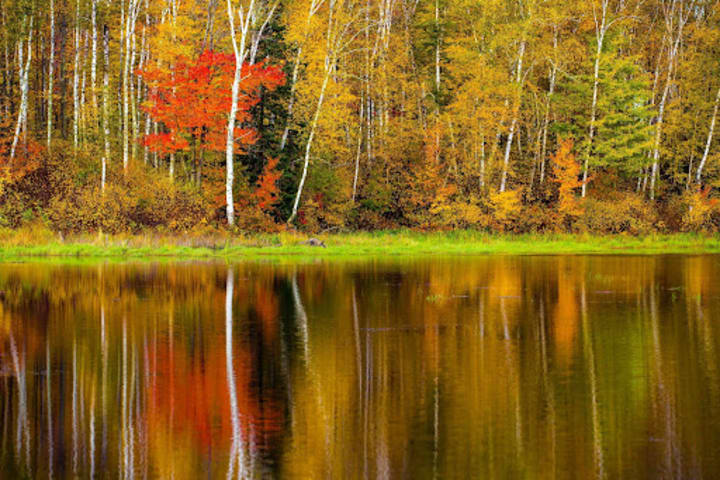 Two weeks every summer my family explored the Boundary Waters Canoe Area in the Quetico. It was here one morning that my father roused me before the sunrise to watch two loons perform a mating dance on a mirrored lake while their "Call of the Wild" echoed across the valley. I remember him whispering "This is what Nature is, you need wilderness for this, remember that." His words still motivate me today.
I attended the US Air Force Academy—my first dream was to be a test pilot. During those two years, I flew gliders over the foothills of the Rocky Mountains, sharing thermals with hawks as we both climbed high into the sky.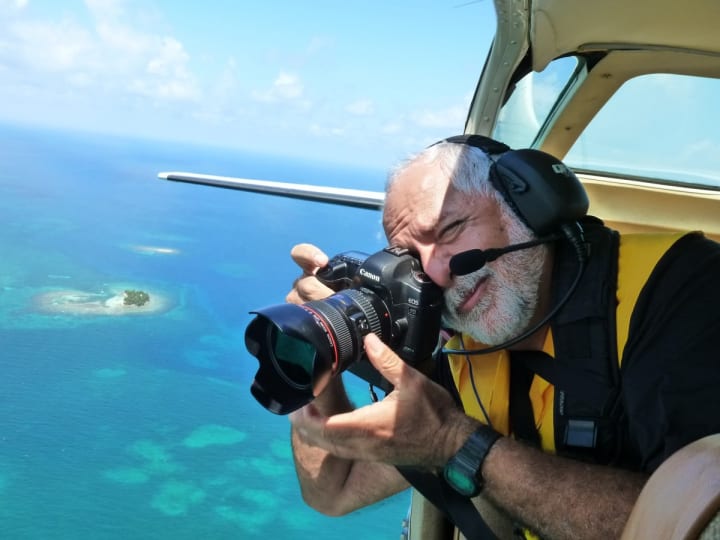 Unfortunately, my perfect eyesight ebbed and my dream of flying slipped away with it. At that point, I decided if I couldn't fly above the Earth, I would swim under the sea, and left the Air Force for studies in marine biology in Southern California.
Learning to SCUBA dive in the cold, turbulent surf of the Pacific Ocean was the best training for a life underwater. I soon began working as a contract diver and science technician at Scripps Institution of Oceanography while pursuing my degree. I leveraged my time there to take scientific cruises across the Atlantic, Africa, into the Southern Sea, and South America. As a tech, I began to hone my photography skills in the lab. I eventually found myself as station manager at the Smithsonian Institution Marine Lab in Belize—the beginning of a lifelong association.
At 23, I took early retirement from my career as a marine technician and sailed for 7 years on a 60' sailboat, across the Atlantic twice, through the Mediterranean and the North Sea. I started as the first mate, and eventually made captain as we visited over 35 countries, more than 250 ports O' call, and sailed over 30,000 miles. After sailing up the east coast of the US, through the St. Lawrence Seaway to the final port of call at Duluth, Minnesota, I left the boat at 30 years old with a backpack, $200, and a camera.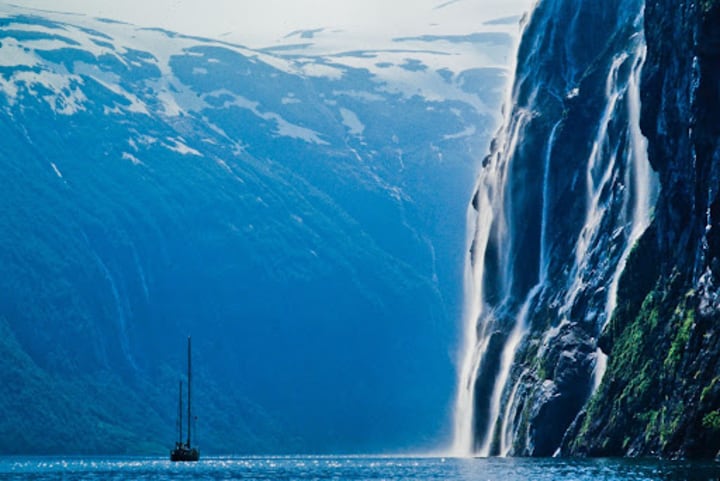 I soon found myself back in Belize again managing the Smithsonian Institution's research station on Carrie Bow Caye. There, I met a young Belizean woman and woke up 5 years later married with three children. I have spent the last 30 years exploring and photographing Belize and the surrounding countries in Central America from the air, on land, and underwater.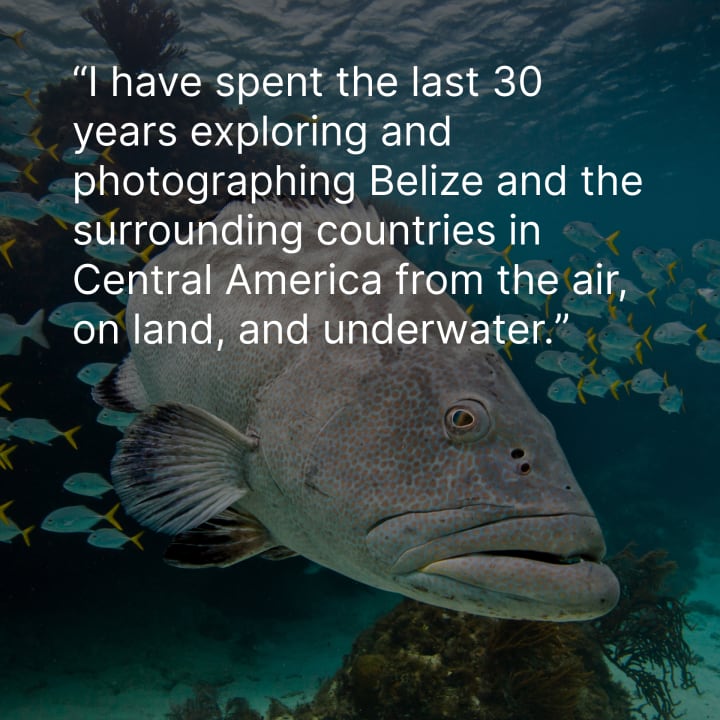 I work closely with many NGOs in Belize, supporting their conservation efforts through my photography. I am also on the board of directors of Friends for Conservation and Development (FCD), an NGO that co-manages the largest and most pristine protected area in Belize, the Chiquibul.
I met Mark Wilkins when he approached FCD to assist with our work through his Nature Trust of The Americas (NTOTA) charity. NTOTA has been instrumental in funding numerous projects for FCD, and later other NGOs in Belize. Because of their commitment to Belize, I have provided imagery for their marketing and educational efforts.
Mark's daughter Amy contacted me to ask if I was interested in partnering with her and a select group of photographers to try and raise funds for conservation efforts worldwide. When I saw the photographers they were planning on assembling for Untamed Photographers, I was blown away. I am not well known outside of Belize as a photographer, and yet I have heard and followed many of the photographers I would be partnering with, and the idea of selling prints for conservation alongside these great photographers is certainly one I could support.
On His History with Photography:
While I was always interested in photography, it was never more than a hobby before moving to Belize. In fact, the only photography course I took in college I received a D as a grade. Photography became more than a hobby during my time as a technician for Scripps and the Smithsonian, as I perfected photography in a lab setting. The days of film were not conducive to taking lots of photos during my sailing days as weeks would pass before I could get the film developed.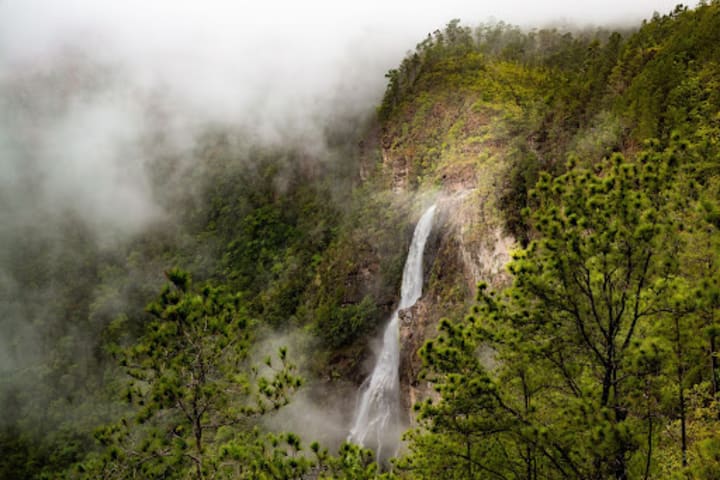 Belize changed all that. In the late 1980s, very few photographers called Belize home. So I took a year off and traveled the country building my stock and selling images to the travel industry for marketing. Soon, with the largest stock collection in Belize, I was able to start an Internet marketing company called Naturalight Productions which allowed me to travel Central America and shoot full-time, and devote more time to conservation projects.
On How Often He Shoots:
I shoot most days. I live on the shores of the Caribbean Sea—I can throw a stone into the sea from my bedroom window. Dolphins and manatees are daily visitors.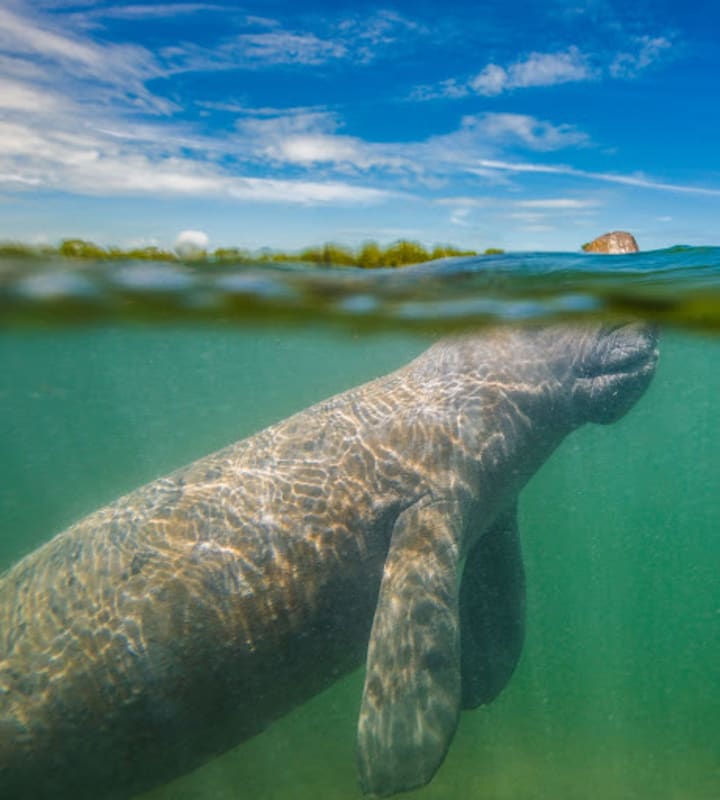 The sun and moon rise right in front of my veranda so if I am not shooting sun and moon rises, I am shooting the plethora of wildlife and scenics that is typical of a tropical wild place.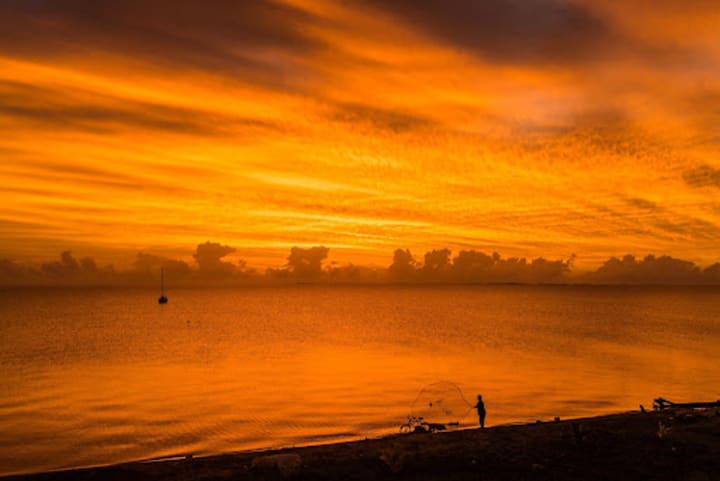 On His Most Memorable Photo Expedition:
During my sailing days, I spent a year exploring the Faroe Islands. Mykines is the westernmost island in the archipelago, and at the time maybe 10 families lived there along with millions of nesting seabirds.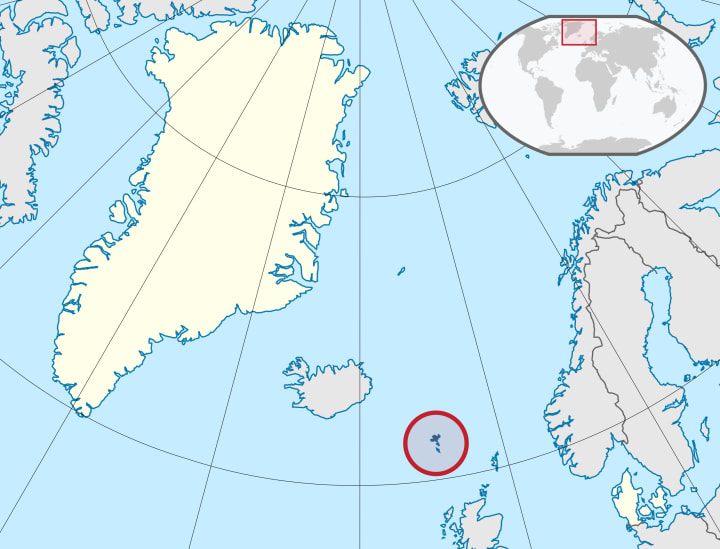 I was able to hitch a ride on the once-a-week helicopter and spent the week photographing the magnificent nesting cliffs crowded with gannets, shearwaters, kittiwakes, and puffins among others. To have millions of birds and a remote island to myself for a week was heaven.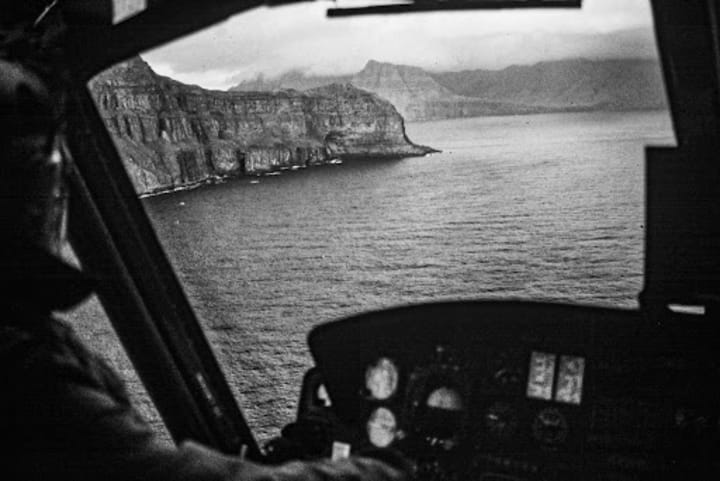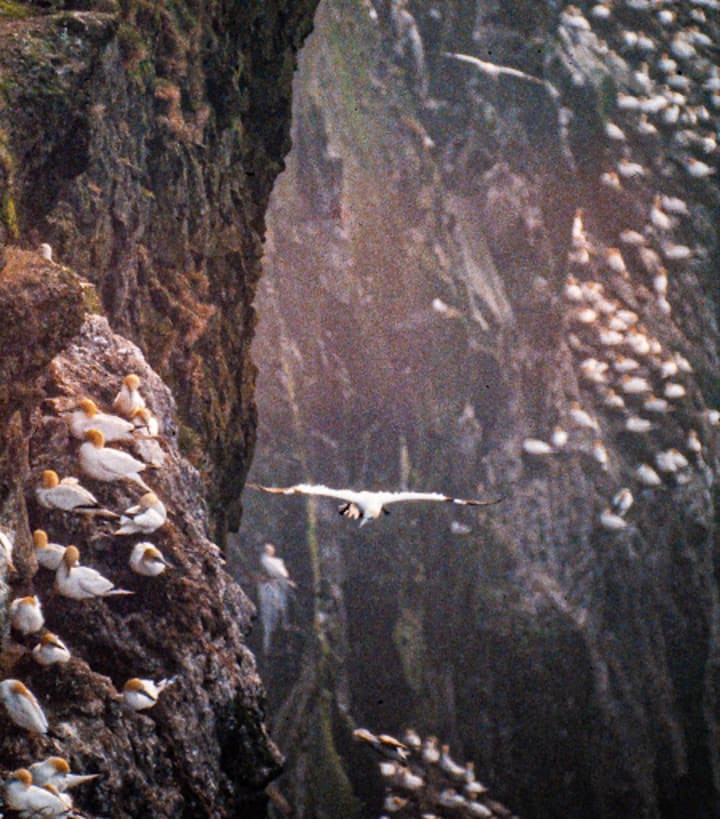 On His Partnership with Belizean NGOs:
I partner with most of the Non-Governmental Organizations (NGOs) in Belize; not only conservation organizations but cultural ones also—especially the Maya of southern Belize. I am most closely associated with Friends for Conservation and Development (FCD) which co-manages the great Chiquibul forests. For years I have documented their work protecting the magnificent wilderness that is the Chiquibul.
Over the last decade, I have documented the natural beauty and archaeological work at the Cara Blanca Pools, a series of 24 cenotes (sinkholes full of water) lined up below a limestone escarpment blanketed with rainforest. Each cenote has a unique underwater environment and fauna, as well as archeological ruins around the rims. The surrounding forest is a rugged area full of wildlife including tapirs, monkeys, and jaguars.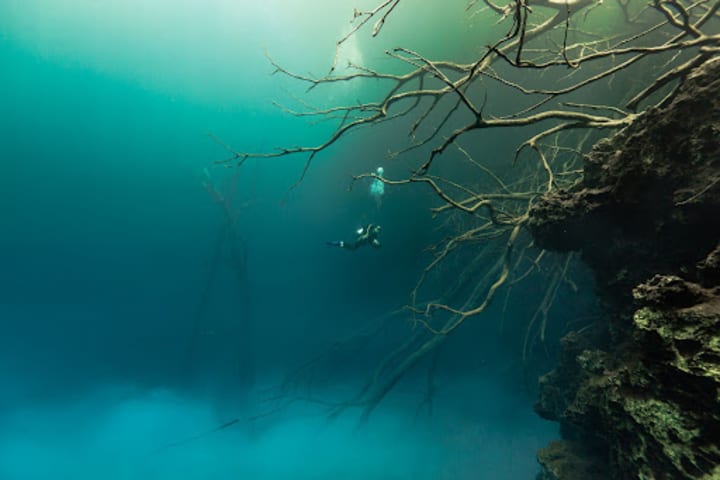 This world-class site had been endangered and degraded by deforestation and illegal hunting. Just this year, through the hard work of several NGOs (including The Nature Conservancy) using my large stock of images from the area, Belize finally protected the 240,000 acres around the pools and designated it the Belize Maya Forest, Belize's newest protected area.
On What Brought Him to Belize and Belizean Natural History:
I first came to Belize with the Smithsonian Institution to manage their marine lab on Carrie Bow Caye, sitting atop the second largest barrier reef in the world. I returned frequently as manager 'til I met my Belizean wife, Therese. She claims I married her so I could live in Belize full-time. If you met her, you would quickly realize that is only partially true - just kidding.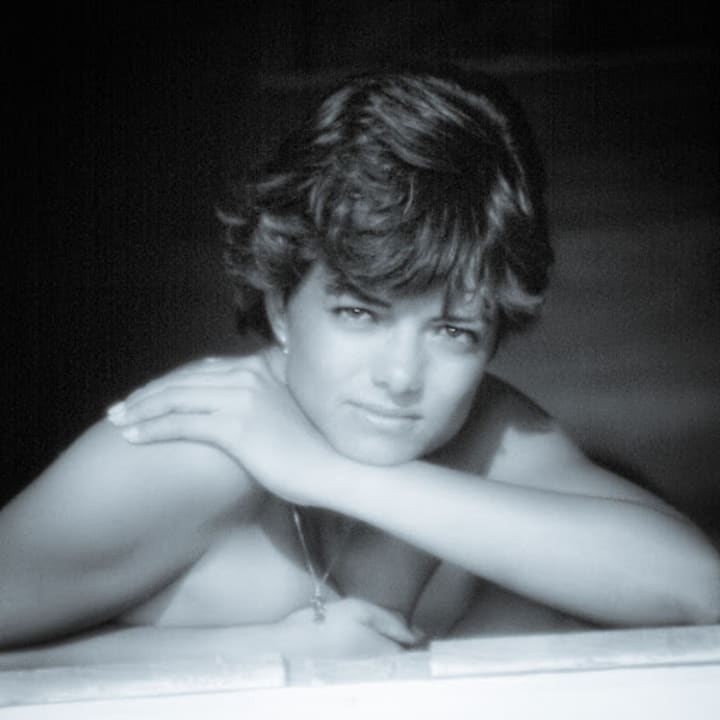 Belize has protected 60% of its wilderness and all of the barrier reef, which is a World Heritage Site. With three of the four atolls in the Caribbean, healthy mangrove forests, large savanna, and wetland habitats, the world's first jaguar preserve with the Cockscomb Basin, and a small population (about 400,000 people), Belize is unique among all its neighboring countries.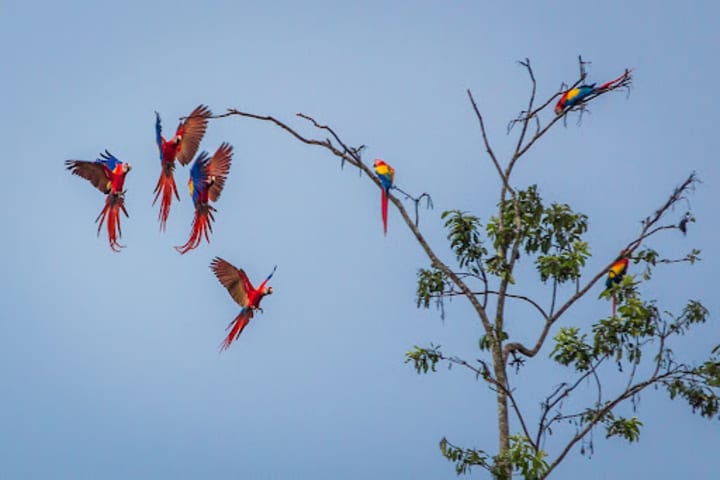 On How His Practice Bridges the Gap Between Culture and the Environment:
I am not strictly a wildlife photographer, I would say I am more of a photojournalist. I certainly strive to spend as much time in the wilderness as possible, but much of my work involves capturing the unique cultures that we have in Belize or highlighting environmental problems in both words and photos to inform Belizeans about what is happening in their country. I feel that I help bridge the gap between culture and wilderness with my photography when I get responses such as "is that in Belize?," "I didn't know Belize had that," "where is that?," and "we must protect this area."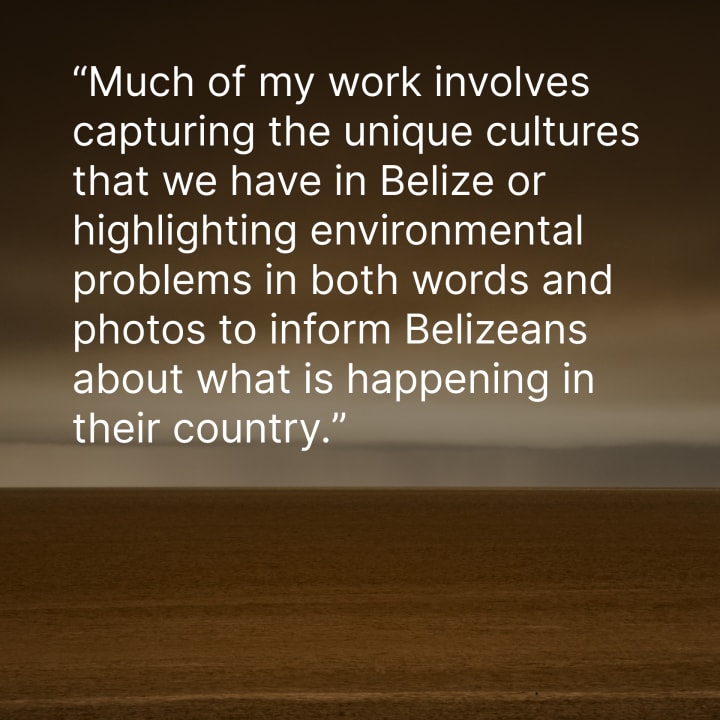 On His Most Terrifying Experience While Shooting:
Belize has some unique underwater caves. Underwater caves are a different beast, you have to be highly trained to handle emergencies, especially when deep into a cave and far away from the surface. This is before even thinking about a camera and lighting.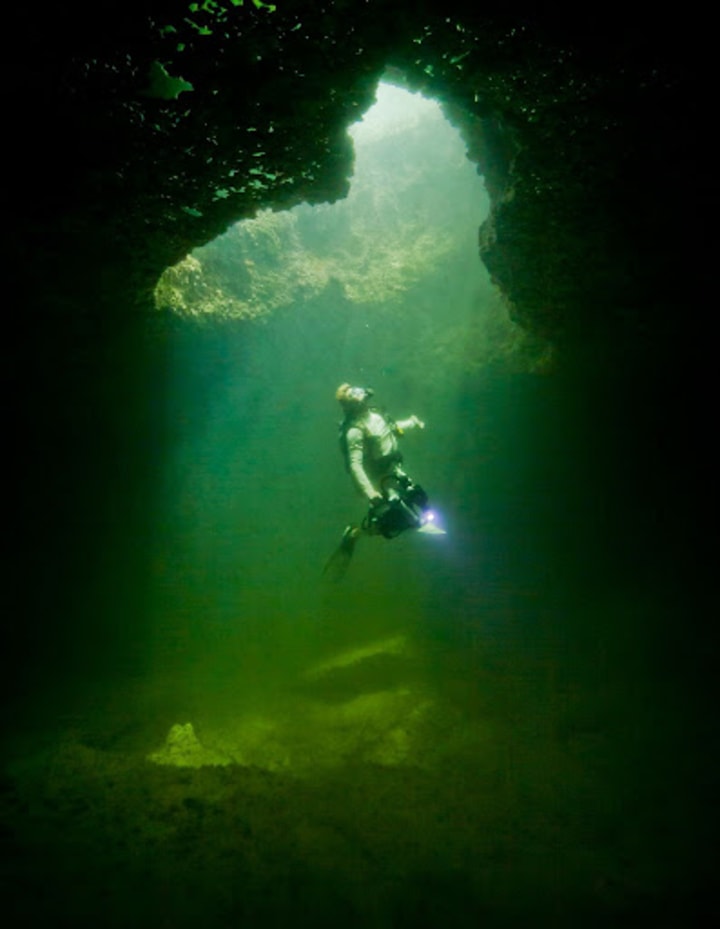 Years ago, I took a two-week training course in Mexico from a good friend and one of the best cave divers in the world. Then I began racking up experience by exploring caves and cenotes all over Belize. With 50+ cave dives, I began feeling confident enough to take my camera down with me. Cave divers say that the second 50 dives are the most dangerous, as false confidence makes you careless.
Giant Cave under Caye Caulker is long and deep, requiring an hour decompression even using pure oxygen. The cave had claimed two divers' lives in the past. I had dived the cave over 20 times and was sure of the route in and out. After a successful dive in, I left my buddies to photograph a particular limestone formation on the way out. All cave dives have a line with markers that keep you from getting lost in the darkness, like the lines on a highway you follow at night. Knowing the route like the back of my hand, I took my eyes off the line to look at the settings on my camera while continuing to swim.
When I looked back down for the line, it was gone. My heart rate jumped from 80 to off the charts, I began hyperventilating and looking around stirring up the sediment to zero visibility, everything your training tells you not to do. I could feel panic overtaking me. It took me a couple minutes to calm my breathing, lower my heartbeat, and stop moving. Then the training kicked in and with a hand on the cave wall, I was able to retrace my swim and locate the line. Being lost in a pitch-black cave at 100 feet water depth with a limited air supply is terrifying, to say the least.
On His Most Positive Run-In with a Subject:
I first heard about the whale sharks of Gladden Spit in the early 1990s, before they were a thing with tourists. A local dive operator was making a special trip out to search for the sharks and I bummed a ride out, not really understanding what I was getting into. We descended as a group of 5 divers to about 60 feet and in 100+ foot visibility water watched as a ball of snapper, a thousand strong, boiled and roiled releasing sperm and eggs into the water column.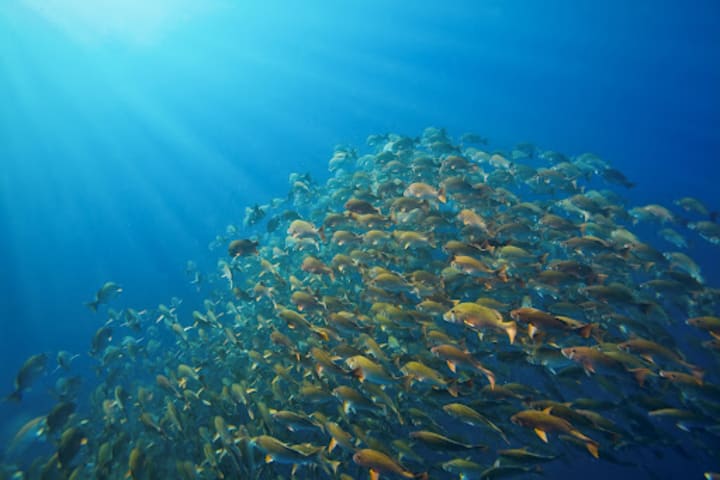 Below, a single huge dark shape swam, in what looked like slow motion, towards the snapper school. With its mouth wide open the whale shark curved over the top of them, sucking in the spawn, then returned to the deep, completely oblivious to the divers. Then another shark appeared and did the same thing. Then two more, then three, and soon the water was full of whale sharks feeding on the cloudy spawn in the water.
The sun was setting so the light was non-existent for photography; but that was just as well. The site of all these whale sharks feeding was spiritual and completely froze all the divers in reverence as if witnessing a religious ceremony.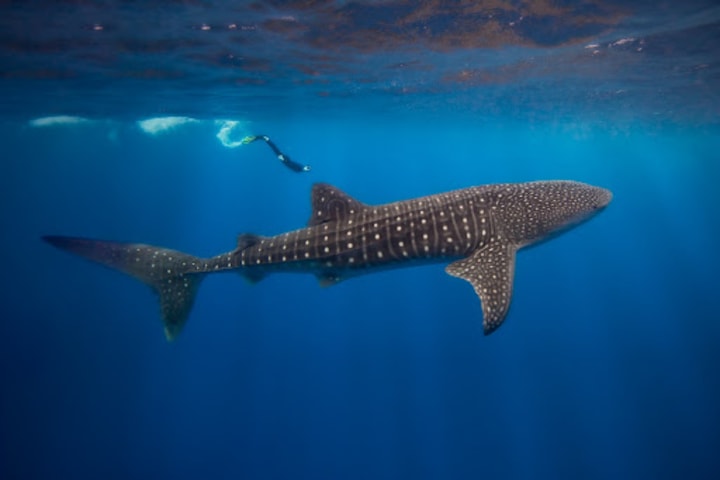 As I climbed back into the dive boat in the dying light, I counted 23 whale shark fins at the surface. Sometimes I find taking my eye away from the camera and just witnessing raw nature is good for my soul.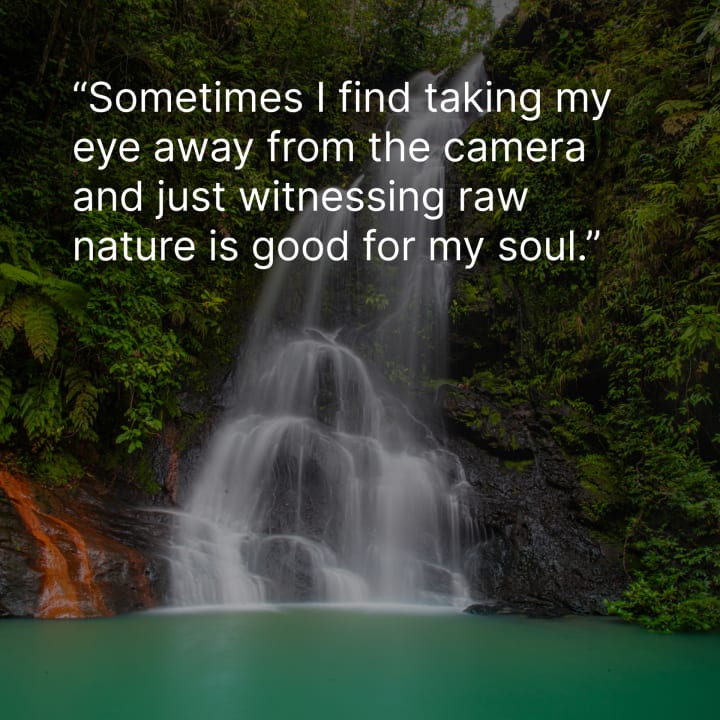 On the Longest He's Waited for a Shot:
5 years. Victoria Peak is probably the most iconic landmark for Belize—after the Great Blue Hole. The sun sets directly behind the peak only twice a year, and the moon sets maybe 3 or 4 times a year. Using an app called "The Photographer's Ephemeris," I can plan ahead as to when the exact dates are for sun and moon sets behind Victoria Peak.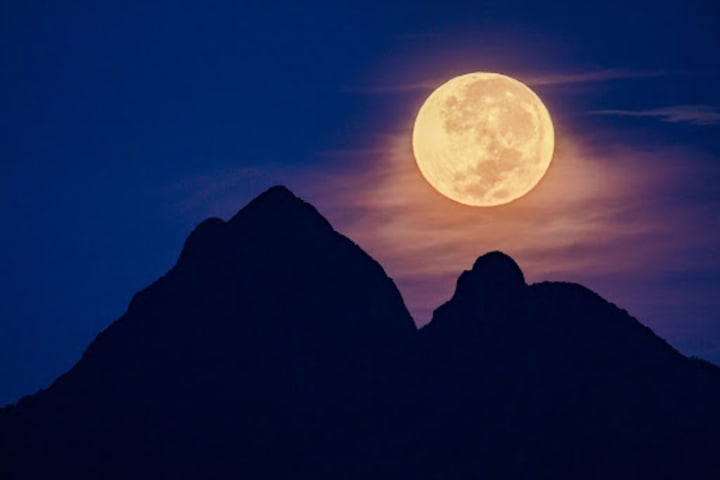 On each of these dates, I would climb to probably my most favorite camping spot in Belize, Tiger Fern Ridge, in an attempt to capture these moments. Due to clouds or rain, it took 5 years of trying before finally capturing what I visualized, within a month of each other.
On His Favorite Piece of Equipment:
I recently bought a Ford E350 van that can take me anywhere I need to go. I outfitted it for photography and modified it so that I can stay remote for weeks at a time. It has a very powerful engine and a 500-mile range. An outstanding 4-wheel drive with airlocks and a 12,000 lb winch front and back gets me out of the tight spots I might get into. I also have an electric chainsaw that I have used more often than I thought I would. There is an onboard air compressor, a separate battery system for the living space charged from solar panels (Belize has lots of sun) or the engine. I carry 30 gallons of water with a filtration system that can load potable water from a mud puddle if necessary.
I carry an inflatable kayak and paddleboard, climbing and caving equipment, even SCUBA diving equipment for those remote cenotes, streams, and lakes. A refrigerator makes sure I always have cold drinks and precooked meals on hand. A pop-top allows standing room, an awning provides shade, and an outdoor shower keeps me clean and cool in the evening.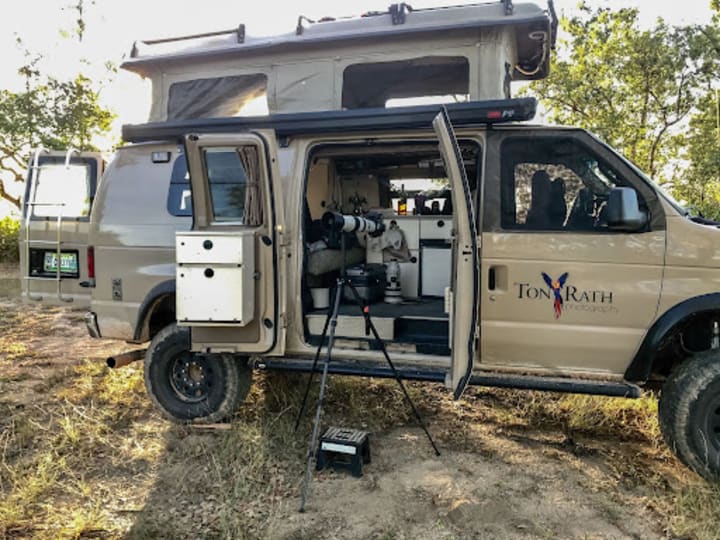 I no longer worry about where I am or what time it is when working as I always have food and a place to sleep. I wonder now how I ever worked without this mobile studio/home.
On Overlooked Skills and Training Necessary to be a Wildlife Photographer:
Any exercise that gets you outdoors like biking, swimming, hiking, climbing, caving, snorkeling is helpful. The biggest obstacle for me is physically getting to the locations to shoot.
Common sense and taking care of yourself, too—your health. Many of the photos I take are from difficult places to get to, requiring extensive hiking or swimming. I do some kind of exercise every day. If you are out of breath, or have a weak back, or can't do squats with a 30-pound pack 20 times a day, it is only a matter of time before you get injured or are restricted in where you can go and how you get there.
On Advice and Gear Recommendations for Aspiring Wildlife Photographers:
Almost any camera gear these days is good, I really only know my own equipment. When people ask me what to buy, I tell them to research online.
Other than that, for anyone that spends time outdoors, the single most important piece of equipment is footwear. Get yourself the best, most comfortable boots possible. Nothing will shut down an expedition faster or take the joy out of being outdoors than blisters or sore feet.
On Shooting Alone and Leaning on Local Resources:
If it is a day trip or overnight in the jungle, I'll go alone. I am not a fun person to be around when concentrating on shooting. Photography requires patience, sometimes silence, and always an awareness of your surroundings. I do not like spending a part of my attention worrying if someone is OK or bored or wants to talk when I am working. But I will make sure someone knows where I went, and when I am due to return. I also carry a Garmin inReach Explorer and pay for the SOS service when I am alone in the forest.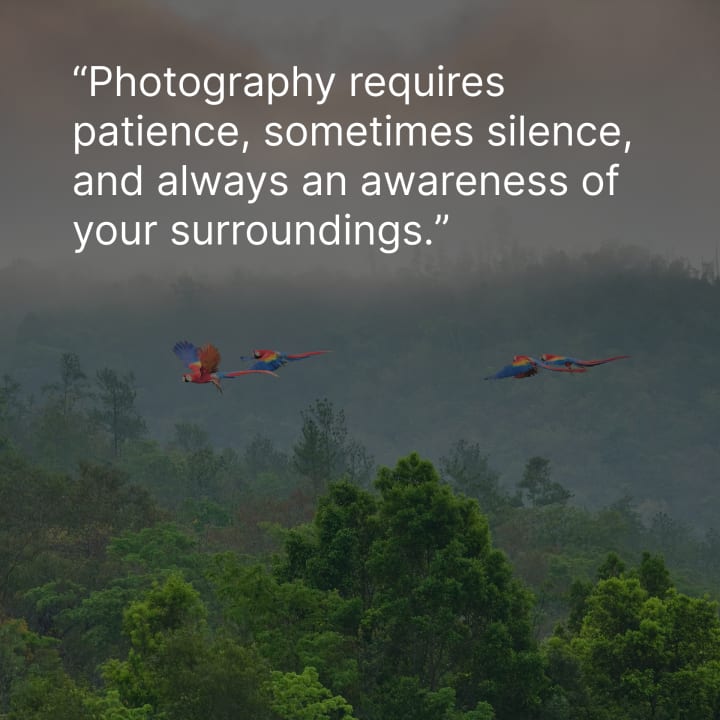 If on an expedition, or exploring a part of the rainforest that I am not familiar with, then a local guide is an absolute necessity. They know the forest and spot wildlife better than I do. I often hire rangers from the closest NGO to the location I am working, they are usually highly trained in survival and rescue, as well as great company around the campfire.
I also dive alone but rely on the boat captain to follow my bubbles, maneuver the boat to pick me up after a dive without running the boat over me, keep aware of other boats or inclement weather brewing while I am underwater, and handle my gear with care. All essentials to a safe and successful dive.
On a Change in Practice - Belize to London:
I recently moved to London when my wife was appointed Belize High Commissioner (ambassador) to the UK. It was very tough to give up my life and the many projects in Belize, especially at such a critical time in Belize's conservation efforts. But the appointment was a once-in-a-lifetime opportunity for Therese. She has always supported my life of travel and adventure, and it was my turn to support hers.
So for the next few years, I plan on traveling the UK to capture the scenic beauty I find. I realize that wildlife is mostly non-existent here other than seabirds of the coast and offshore islands, the seals of Cornwall, and the otters of Scotland and the Orkneys. I also realize there are a number of great photographers here, and most places have already been photographed; but maybe a tropical photographer will have a different eye.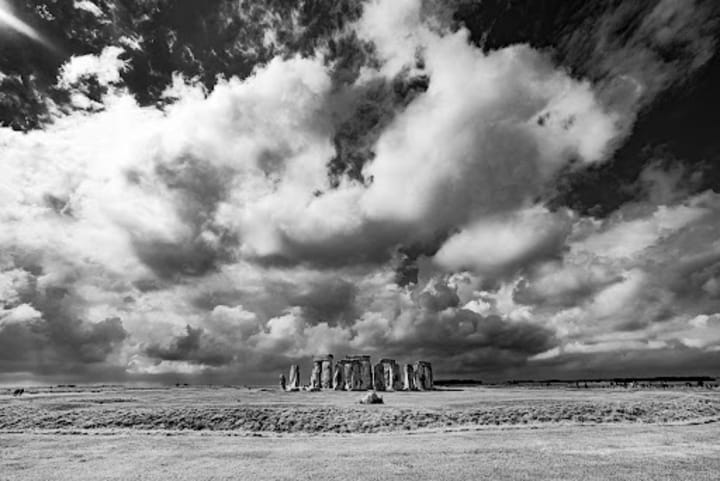 On Which Untamed Photo He's Most Proud Of:
"Chiquibul Macaws at Dawn" - I love macaws in the wild and being at the right place at the right time with the right lens is priceless.
Don't think about it—first thing that comes to mind:
What is one thing you couldn't live without?
Wilderness/Nature
One adjective to describe your work?
Passionate
Favorite animal to photograph?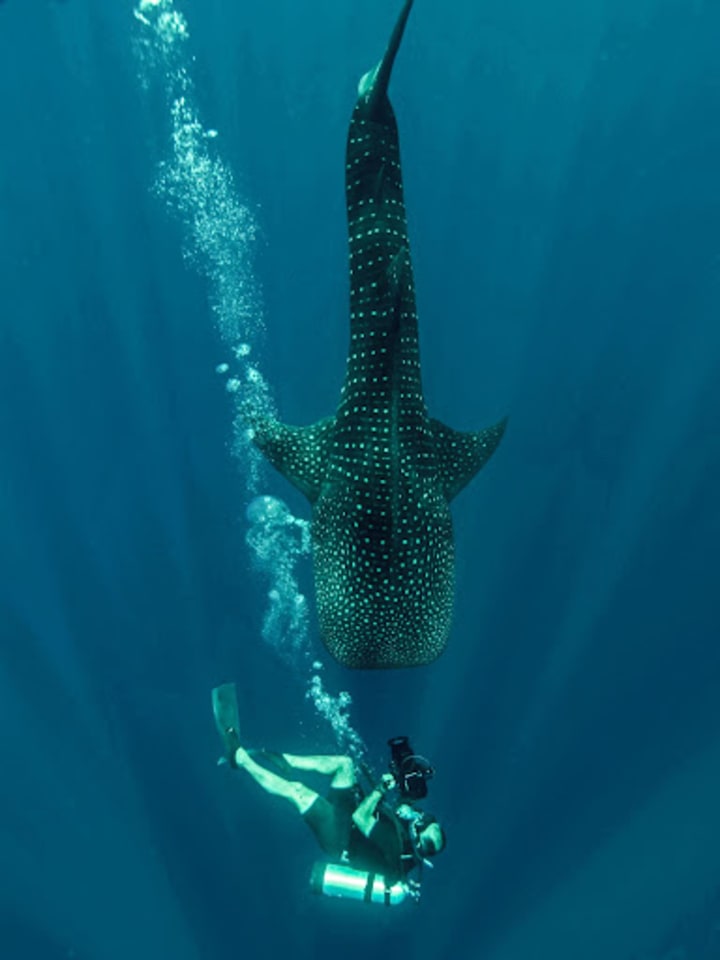 Favorite location to shoot?
Belize Barrier Reef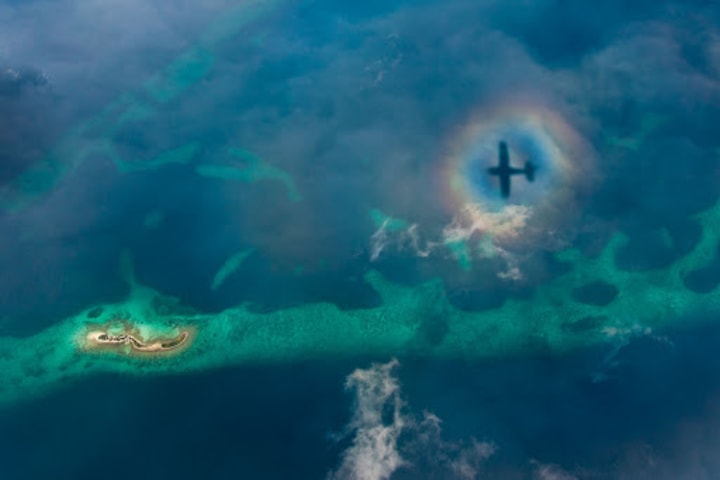 Least favorite location to shoot?
Documenting any environmental destruction
What would you do if you weren't a photographer?
A Writer
Favorite snack while shooting?
Trail mix/Granola bars with water
Go-to cafe order?
Belize has very few cafes, so usually ice water from a corner shop. But if traveling in a foreign city, then a cappuccino with a bear claw pastry.
Favorite season?
I love autumn in the higher altitudes; but in Belize, the month (which can vary) during the transition from dry to wet season is magic.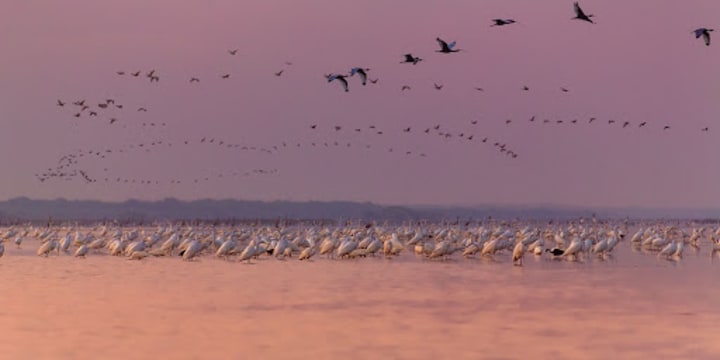 If you could speak with one type of animal, which animal would it be?
I think a dolphin as they explore every habitat in the oceans and must see so much wonder that we can not even imagine.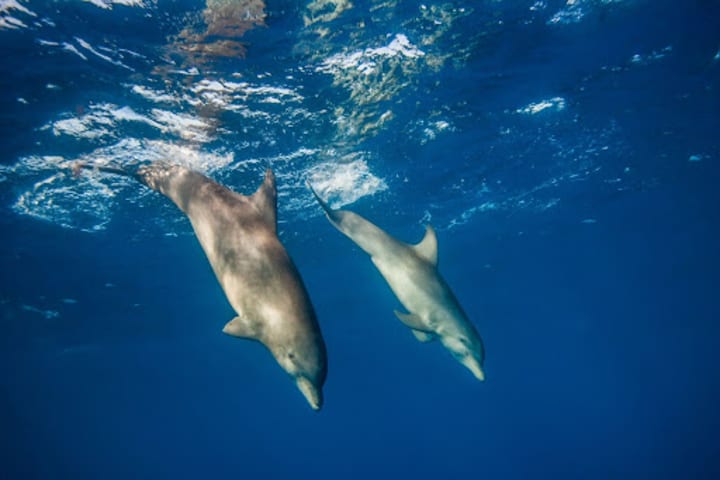 Favorite Wildlife Photographers?
There are so many great images, but I grew as a photographer following Art Wolfe and Jim Brandenburg on land and David Doubilet and Alex Mustard underwater.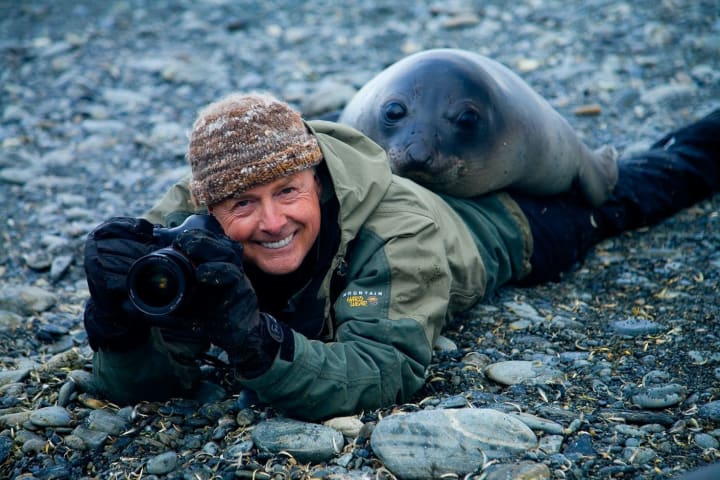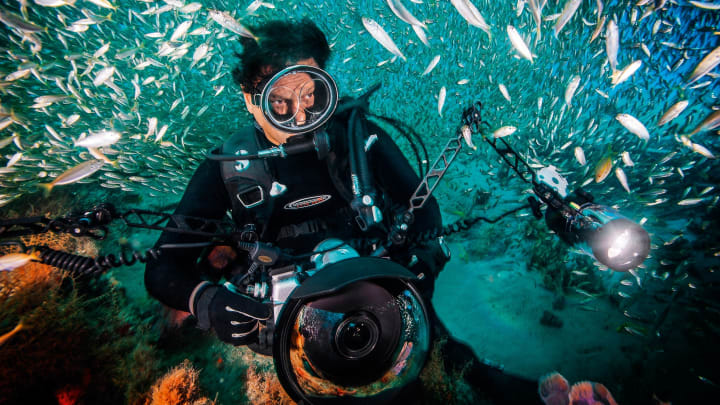 Favorite piece by another Untamed Photographer?
This is difficult as I love all the photos on Untamed Photographer and wish I could purchase every one; but if I had to choose it would be Melissa Groo's, "Soaring from the Depths"—I am partial to Macaws.
Read Melissa Groo's Beyond the Lens interview here:
Closing
It's one thing to offer decades of support to a struggling environment and ecosystem, and it's another to continue making a measurable impact even after moving away. Tony, if there's one thing we've learned through making your acquaintance, it's that Belize is lucky your eyesight kept you out of the air force. Your tenure as an activist and photojournalist has made you one with Belizean culture and wildlife conservation efforts; and the work you do is essential to the country's environmental protection.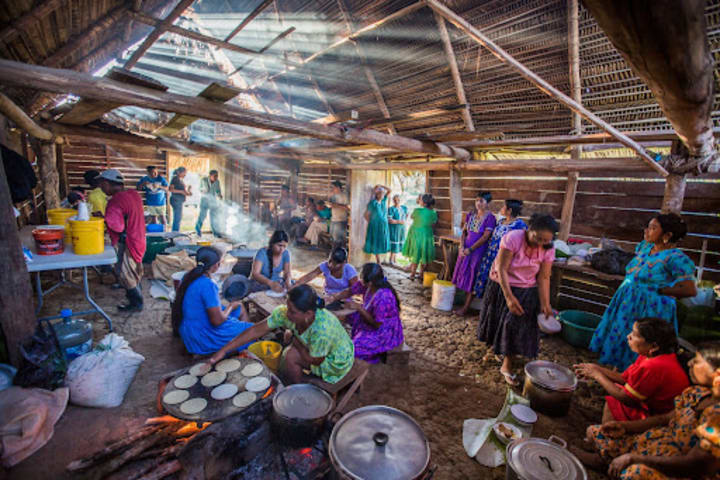 If you love Tony's work as much as we do, you're in luck. Act fast and shop Tony Rath's limited-edition prints today on the Untamed Photographer website. All profits support environmental causes like FCD Belize, The Belize Wildlife and Referral Clinic, and countless other charities.
Thanks, Tony!
Reader insights
Be the first to share your insights about this piece.
Add your insights