Who Am I?
An Introduction to the Real Me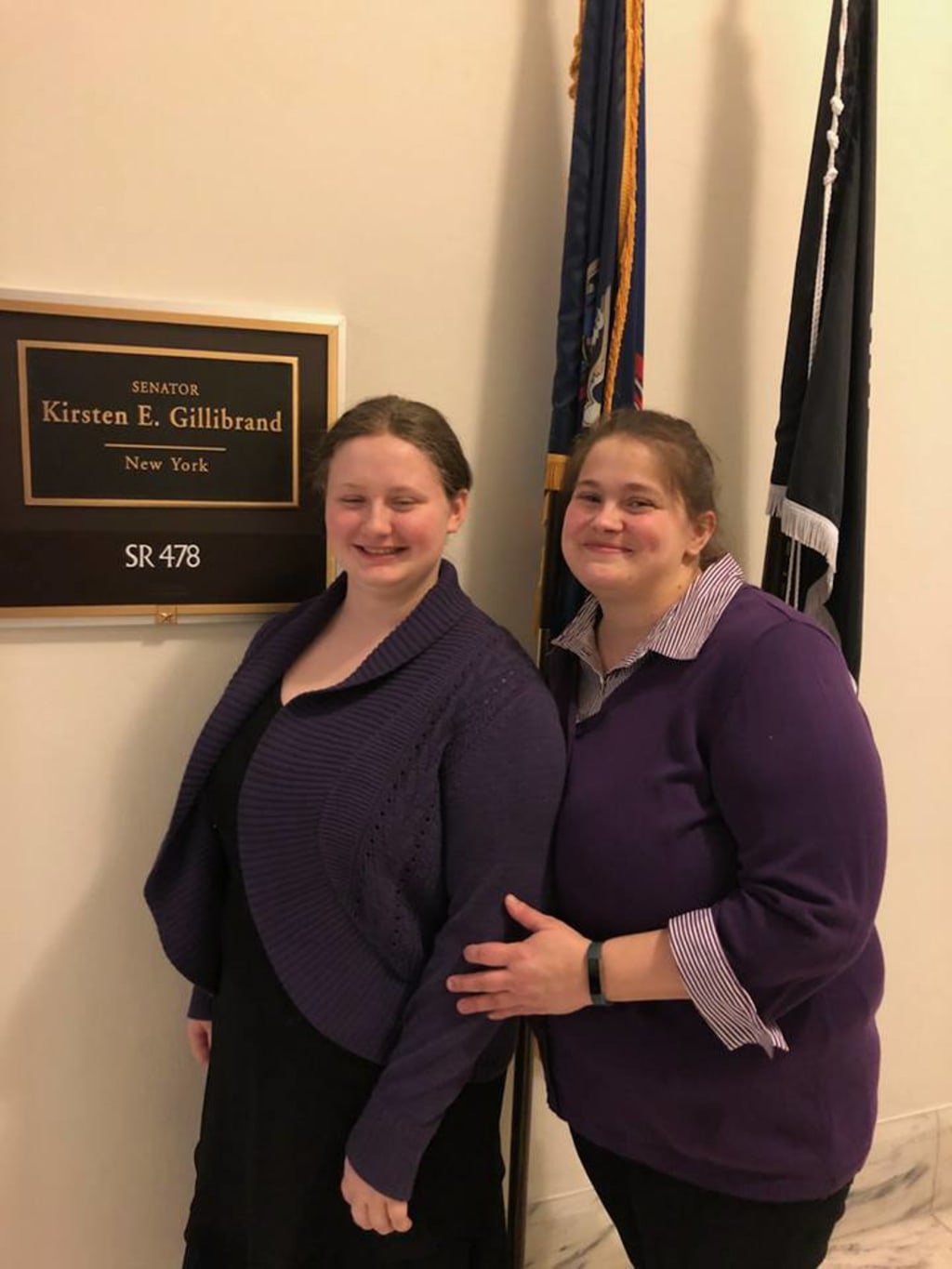 Me (left) and my mom (right)
My name is Rene Peters. I am a 21-year-old born and raised in the Rochester, New York area. I enjoy reading, writing, listening to music, and performing, mainly as a singer. I have written other pieces that "expose" some of my insecurities.
I have a younger brother and a younger sister, with quite large age gaps between either of them and me.
This first one, "Encountering Epilepsy", is about what seizures are like and how to take care of someone. Eventually, I will write a piece dedicated to how epilepsy has affected not only me, but my family too.
The next piece, "Bipolar Disorder", is a poem about how bipolar disorder has affected me. I will do a more in-depth, journal-like piece, when I feel ready to be that open about it.
This final piece is about functional neurological disorder, or conversion disorder. This disorder affects me on a daily basis, with the mentioned PNEA occurring almost daily for me.
Although I am not these disorders, they are a part of me and why I am the way that I am.
This part is really hard because that self-critical part of me is practically screaming at me but most of the time, I am a caring, intelligent, hard-working individual.
This is to add words and also be honest, not to cause controversy or anything like that but I recently realized I am non-binary. I feel neither female nor male.
A big part of my life is writing. I write poetry and occasionally music. I currently have two completed songs (including the YouTube performance, lyrics, and piano chords) on here.
"I Miss You" is about my grandmother, who passed away in 2018 due to pancreatic cancer. She will always be the strongest woman I have ever met. She is the reason I continue to write.
"Demons" is about my struggle with mental illness, inspired by my favorite band, Icon for Hire. Their main topic is mental health and improving your own mental well-being. The next video is their song "Demons," which inspired me.
I have also been trying to sell homemade stuff, including bracelets and candles, to try to earn money. It is linked below if you are interested.
Since I have epilepsy and functional neurological disorder, working a traditional job is very difficult. I often have to leave early, or even call in because my symptoms act up. There are no office jobs that I can get without a college degree, or certification, which I am currently working towards.
I am going to school for a medical office assistant certification. I have always wanted to be in the medical field, so I am starting as a medical office assistant and hoping to work my way up to neurologist, possibly even a neuropsychologist.
I have been a strong advocate for people with disabilities, especially epilepsy, for about seven and a half years now, since a few months after my diagnosis of epilepsy. By the way, I didn't know what epilepsy, or even seizures, were until after I was diagnosed with them. I had never even heard of them.
I want to just say, "Thank you," if you are still reading so... Thank you. I know this is kind of rambling at this point. It means a lot if you are willing to read this and maybe even some of my other pieces, especially the ones that I ended up linking in this piece. I want to add an even bigger thank you to some of my friends that write on Vocal and read (and sometimes heart) my pieces. It means so much to me.
Although this is not a requirement, tips are greatly appreciated.