Tips for Your First Date With Someone You Met Online
Dating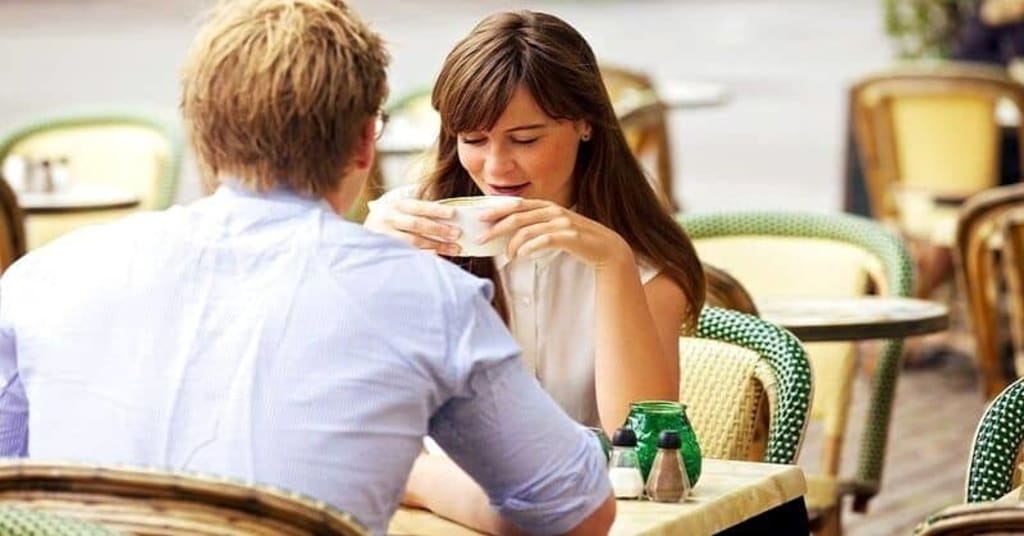 Meeting other singles is now more straightforward than ever thanks to the abundance of dating websites and apps. And you can do it all while lounging on your sofa in your cozy jammies. But with so many possibilities, some individuals are starting to lose interest in dating. You may get jaded and lose faith that you will ever meet your ideal spouse after going on terrible date after poor date. You could get trapped in a never-ending cycle:
You consider someone to have very prospective when you see their profile. You send them a message and schedule a date. You become elated When you finally meet the person you thought you were going on a date with, you find out they are not at all what you expected. You politely put up with the date while privately blaming yourself for passing up the chance to binge watch Netflix. You change back into your jammies and resume your profile-viewing. You go back to Step 1.
Here are some dating advice to help you break the loop and make the first date with the person you met online successful:
Think about the dating website or app where you met: The first date will be influenced by the website you met the individual on. Did you meet on a website designed for those searching for long-term partnerships (a relationship site) or a website designed for those looking for hookups (a hookup site)? By looking at what you have to do to create a profile, you can determine what kind of website or app it is. You are probably on a website for persons searching for short and simple encounters if it was simple and quick to create a profile (you didn't have to pay anything or simply had to answer a few questions). Consider the dating app Tinder. You may begin swiping after uploading a photo and providing the bare minimum of personal data (gender, age, and email address). But building a profile on a dating website would be more challenging. Consider eHarmony as an example. Before creating an account, you are prompted with a huge number of questions, and keeping an active profile requires payment. People who invest so much time and effort into their online profiles are often searching for long-term relationships. You should concentrate your efforts on those who have profiles on dating websites if you're seeking for a committed relationship. By doing this, you may avoid wasting your time on dates with folks who want to hook up. Are you seeking for a hook-up? Absent any bias. You'll find that using hookup websites to look for matches makes things a lot simpler for you.
Prior to the date, get to know the individual. When a first date with an online match does not go well, it is often because there is a disconnect between the person's online persona and their true personality. This may occur when the person's profile was not entirely truthful. We have a propensity to slip into the idealization trap even if the profile is true. When you first find someone's profile attractive, you may later persuade yourself that the two of you would be a perfect fit. You begin filling in the gaps on that person's profile since there isn't much information there, and gradually you develop an idealized image of that person in your mind. When you finally meet in person, you're dismayed to see how the real person differs from the one you imagined in all the ways. Spending some time getting to know someone before your first date is the greatest way to avoid falling into the idealization trap. According to research, the more communication there is before the first date, the more successful it will be (Sharabi & Caughlin, 2017). Gaining an understanding of the other person via communication enables you to have reasonable expectations about them. Furthermore, the more familiar two individuals are with one another, the more probable it is that they will click. Of course, before going on dates, you have a higher opportunity of eliminating persons with whom you are incompatible.
Plan a quick date: Consider engaging in a quick activity, such grabbing ice cream or coffee. If you're not feeling the individual, you may end the date early. Avoid lengthy activities like watching movies, plays, concerts, or having supper at upscale restaurants that could make you feel confined. You can save a ton of time, effort, and money by taking this action. Additionally, you may easily travel to another spot to continue your date if you wind up really liking it.
Review the profile of your date: Let's face it, you examine at least five profiles daily and talk to many different matches at once. It might be challenging to recall what you initially enjoyed about your date by the time you have your first in-person encounter. Review his or her profile to refresh your recall before the date. It will be simpler to maintain the conversation and develop chemistry if you are aware of your date's hobbies and commonalities.
Be open-minded: On a first date, a lot of individuals are too busy looking for possible defects to really get to know the other person. Your date may not create a fantastic first impression and you might not experience immediate chemistry since you will both be scared. As I indicated in step 2, chemistry develops as you get to know someone, so be careful not to make snap judgments.
Reader insights
Be the first to share your insights about this piece.
Add your insights